Unlock the secret to stellar grooming with Brow Art 23—a salon that elevates threading, tinting, and skincare to an art form.
With over 15 years in the beauty sector, Brow Art 23 sets an unparalleled standard, delivering consistent quality across 120+ locations.
Staffed with 300+ certified beauticians committed to your satisfaction, the salon's extensive portfolio—from eyebrow and body threading to skincare and makeup services—addresses all your aesthetic needs.
Step into any Brow Art 23 establishment, and you're not just a customer; you're a canvas for beauty artisans striving for perfection.
So, why settle for less when you can experience top-tier beauty solutions? Dive into this guide to understand the compelling Brow Art 23 prices in 2023 and why it's the gold standard in beauty therapy.
By the end, you'll not only be an informed consumer but also well-equipped to make the most of what Brow Art 23 has to offer. Elevate your beauty game today—read on.
Brow Art 23 Prices In 2023
Facial Threading
| Services | Average Price |
| --- | --- |
| Upper Lip | $7.00 |
| Chin | $7.00 |
| Forehead | $8.00 |
| Eyebrows | $11.00 |
| Partial Face (Sides) | $18.00 |
| Full Face | $38.00 |
Elevate your beauty game with Brow Art 23's facial threading services. Forget waxing; threading offers precise, longer-lasting results and works in harmony with your skin type.
Target upper lip, chin, and forehead areas, or go for a transformative full-face experience. With specialized techniques honed by certified beauticians, your journey to a flawless visage is but a booking away.
The attention to detail in sculpting your eyebrows or delicately threading the sides of your face reflects a commitment to excellence and customer satisfaction.
Body Threading
| Services | Average Price |
| --- | --- |
| Under Arm | $25.00 |
| 1/2 Arm | $27.00 |
| 1/2 Leg | $35.00 |
| Full Arm | $50.00 |
| Full Leg | $68.00 |
Unleash your beauty potential with Brow Art 23's body threading services. Say goodbye to razors and waxing, and opt for meticulous threading from underarm to full leg.
Tailored to your skin type, this procedure employs artisanal precision for lasting smoothness. Performed by certified experts, each stroke of the thread epitomizes the brand's devotion to quality and client satisfaction.
Experience a holistic approach to beauty; refine the contours of your arms and legs today.
Henna & Makeup
| Services | Average Price |
| --- | --- |
| Henna (Temporary Tattoo) (Starting Price) | $20.00 |
| Makeup Application | $26.00 |
| Permanent Makeup (Prices Vary) | $0.00 |
Discover the art of self-expression with Brow Art 23's henna and makeup services. Embrace the allure of transient henna designs, elevate your look with a bespoke makeup application, or opt for enduring allure with permanent makeup.
Crafted by seasoned professionals, every brushstroke and henna line captures the essence of beauty, merging tradition with contemporary aesthetics.
Eyelash Extension
| Services | Average Price |
| --- | --- |
| Temporary & Lash Clusters | $30.00 |
| 1/2 Set | $200.00 |
| Full Set | $300.00 |
Enhance your gaze with Brow Art 23's eyelash extension services. Choose from temporary lash clusters for a fleeting allure or invest in a half or full set for long-lasting glamour. Every application is meticulously executed, amplifying your eyes' natural beauty.
Brow Art 23 Hours Of Operation
Unlocking the beauty secret hinges on timing. Brow Art 23, your trusted destination for unparalleled beauty therapies, values your time.
Operating consistently from 10:00 AM to 9:00 PM from Monday to Saturday, they ensure you get ample opportunity to benefit from their diverse services.
Sundays, tailored for your leisure, begin slightly later at 12:00 PM, culminating at 6:00 PM. However, a wise beauty enthusiast would cross-check timings with their nearby Brow Art 23 outlet, as hours might vary by location.
Plan your beauty rendezvous perfectly, allowing Brow Art 23's seasoned artisans to sculpt, tint, thread, and rejuvenate your visage.
| Day | Hours |
| --- | --- |
| Mon | 10:00 AM – 9:00 PM |
| Tue | 10:00 AM – 9:00 PM |
| Wed | 10:00 AM – 9:00 PM |
| Thu | 10:00 AM – 9:00 PM |
| Fri | 10:00 AM – 9:00 PM |
| Sat | 10:00 AM – 9:00 PM |
| Sun | 12:00 PM – 6:00 PM |
Always verify with your local outlet for precise timings.
History Of Brow Art 23
Step into the transformative realm of Brow Art 23, a salon that's redefined the art of eyebrow grooming over the past 15+ years.
With a focus on meticulous skill, symmetry, and keen attention to detail, they've pioneered techniques to sculpt eyebrows that complement each client's unique face shape.
Using threading as its cornerstone, the salon ensures precise, longer-lasting results while also offering a wide array of services including facial and neck hair removal.
Beyond threading, Brow Art 23 expands its artistic palette with eyelash extensions, henna makeup, and even permanent makeup options.
But it's not just about the art; it's also about the tools. Their curated product range—encompassing angle brushes to eyebrow cakes and growth tonics—equips you with the essentials for upkeep.
Managed by a robust team of 300+ certified beauticians across 120+ locations, the salon maintains consistent quality and uniformity in all its services.
Their motto? To help you unveil the best version of yourself, always striving for perfection. From the moment you book an appointment to your seamless exit from the salon, Brow Art 23 aims to offer an unparalleled experience in aesthetic mastery.
Choose Brow Art 23 for a transformative beauty journey crafted just for you.
Final Words
In the bustling world of beauty services, Brow Art 23 stands distinct, not just for their unparalleled artistry, but also for their transparent approach to pricing.
The synthesis of over 15 years of experience, honed skill, and a relentless drive for perfection has culminated in a pricing structure that reflects the quality they deliver.
With Brow Art 23 Prices, you gain access to a beauty experience that's expertly tailored, with no hidden costs, ensuring you always know the value you're getting.
As the beauty industry evolves, so does the importance of aligning service expertise with customer satisfaction, and Brow Art 23 has mastered this balance.
Concluding, when you prioritize your beauty journey with Brow Art 23, you're investing not just in the outward appearance but also in a legacy of trusted expertise, and transparent pricing that respects both your budget and beauty aspirations.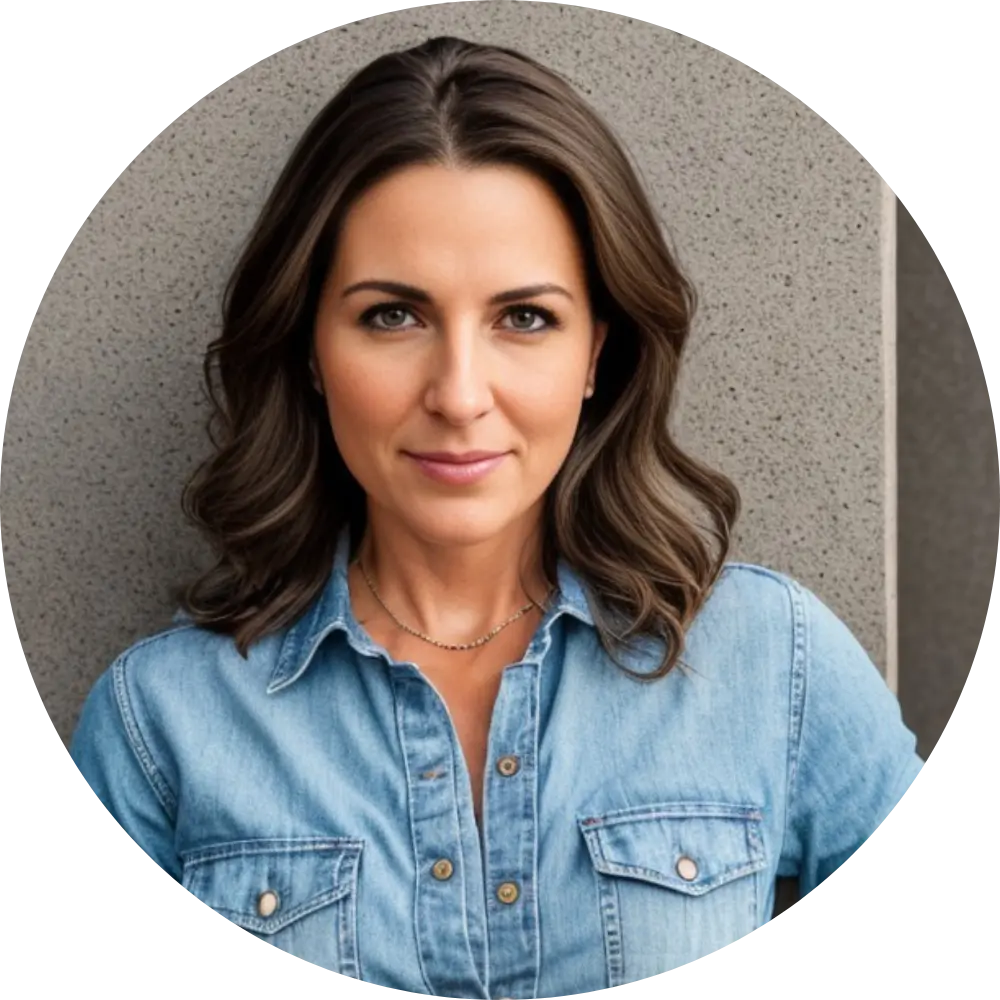 I'm Anna Peterson, creator of Salon Route. Equipped with a Cosmetology License and a degree in Beauty & Wellness from the Aveda Institute, I've honed my skills at renowned brands such as Sephora, MAC, and RMS Beauty. With over a decade of experience, my expertise spans nails, hair, skin, and wellness, which I've passionately infused into Salon Route. I'm dedicated to providing an all-inclusive platform for beauty and wellness services, resources, and products. I believe in accentuating individual beauty and promoting well-being through holistic methods. Continuously innovating, I ensure Salon Route remains at the cutting edge of beauty and wellness trends.