Step into the world of TGF Hair Salon, a family-friendly oasis in the United States known for its exceptional services and affordable prices.
We've studied the ins and outs of TGF Hair Salon to bring you the most accurate and insightful information.
Our team of experts has delved deep into the salon's offerings, ensuring you understand the value TGF provides to its customers.
From haircuts for the entire family to additional services like color treatments and styling, TGF has everything you need for a perfect hair experience.
TGF Hair Salon is committed to making you feel at home with its welcoming atmosphere and professional staff, all while maintaining a budget-friendly approach.
In this detailed guide, we will walk you through the TGF Hair Salon prices and services, giving you a comprehensive understanding of what to expect.
By the end of this article, you'll be equipped with the knowledge to make an informed decision about your next hair appointment.
TGF Hair Salon Prices In 2023
Adults
| Services | Average Price |
| --- | --- |
| Haircut | $13.95 |
| Shampoo, Conditioner & Cut (Per Adult) | $15.95 & Above |
| Shampoo, Conditioner, Cut & Express Dry (Per Adult) | $17.95 & Above |
First up is the classic haircut, a service that ensures your locks are trimmed and styled to perfection. Whether you're in need of a fresh look or a simple trim, TGF Hair Salon has you covered
For those seeking a little extra pampering, opt for the Shampoo, Conditioner & Cut package. This service includes a thorough cleanse and conditioning treatment, followed by a precision cut to revitalize your tresses.
If you're short on time but still want a polished finish, consider the Shampoo, Conditioner, Cut & Express Dry package.
This all-inclusive service guarantees a salon-worthy result in record time. With the addition of an express dry, you'll leave the salon ready to face the world with your fresh, stylish hairdo.
Kids (10 & Below)
| Services | Average Price |
| --- | --- |
| Shampoo, Conditioner & Cut (Per Child) | $10.95 |
| Shampoo, Conditioner, Cut & Express Dry (Per Child) | $13.95 |
Choose the Shampoo, Conditioner & Cut package for a comprehensive hair care experience. This service ensures your child's locks are gently cleansed, nourished, and expertly trimmed.
The friendly environment at TGF Hair Salon will put both you and your child at ease, making the experience enjoyable for everyone.
For busy parents seeking a quick yet exceptional service, the Shampoo, Conditioner, Cut & Express Dry package is an ideal choice.
Your child will receive the same attentive care as the standard package but with the added benefit of a speedy express dry. This service guarantees your little one will leave the salon with a fresh, stylish look in no time.
Additional Services
| Services | Average Price |
| --- | --- |
| Color | $44.95 & Above |
| Foil Highlights | $49.95 & Above |
| Perm | $44.95 & Above |
| Relaxer (Virgin) | $49.95 & Above |
| Specialty Style (Includes Shampoo) | $26.95 & Above |
| Style | $14.95 & Above |
| Conditioning Treatments | Price Varies |
| Waxing | Price Varies |
Revitalize your hair color with their expert coloring service, or add depth and dimension with foil highlights. TGF Hair Salon's professional stylists are equipped with the skill and knowledge to create stunning results that complement your features and style preferences.
For those looking to change their hair's texture, TGF Hair Salon offers perms and virgin relaxers. Whether you want bouncy curls or sleek, straight locks, their skilled team will guide you through the process and deliver the transformation you desire.
Special occasions call for a touch of glamour, and TGF Hair Salon's specialty styling service, complete with shampoo, is perfect for events like weddings, proms, or parties. Their styling service is also ideal for those days when you want a chic, polished look without the fuss of doing it yourself.
To maintain the health and beauty of your hair, TGF Hair Salon provides customized conditioning treatments. These treatments cater to your hair's specific needs, restoring its vitality and shine.
And for a complete beauty experience, the salon offers professional waxing services to help you feel confident and well-groomed from head to toe.
Products Sold By TGF Salon
TGF Hair Salon is committed to providing you with not only exceptional services but also a range of high-quality products to elevate your hair care routine.
As part of the Regis brand family, TGF Hair Salon offers an impressive selection of salon-quality products that are both affordable and effective, making them a worthy investment for your hair.
Among the well-regarded brands you'll find at TGF Hair Salon are Biolage, Designline, Redken, Total Results & many others.
These brands boast a reputation for excellence, utilizing cutting-edge formulas and ingredients to deliver optimal results.
By incorporating these products into your hair care regimen, you can maintain and enhance the health and appearance of your tresses.
Whether you need a nourishing shampoo and conditioner, a volumizing mousse, or a smoothing serum, TGF Hair Salon has you covered.
Their extensive product offerings cater to various hair types, concerns, and styling needs, ensuring that you'll find the perfect product to suit your individual requirements.
Don't settle for less when it comes to your hair. Trust the salon-quality products available at TGF Hair Salon to help you achieve salon-worthy results in the comfort of your own home.
Visit TGF Hair Salon to explore their range of top-tier brands, and let their knowledgeable staff guide you in selecting the best products to enhance your hair care routine and keep your locks looking and feeling fabulous.
TGF Salon Hours Of Operation
TGF Hair Salon understands the importance of convenience and flexibility when it comes to scheduling your hair appointments.
To cater to your busy lifestyle, the salon offers a range of accommodating hours of operation, ensuring that you can find the perfect time to visit and enjoy their exceptional services.
Here is a table outlining TGF Hair Salon's hours of operation:
| Days | Hours |
| --- | --- |
| Monday | 10:30 – 18:30 |
| Tuesday | 10:30 – 18:30 |
| Wednesday | 10:30 – 18:30 |
| Thursday | 10:30 – 18:30 |
| Friday | 10:30 – 18:30 |
| Saturday | 10:30 – 18:30 |
| Sunday | 11:00 – 16:30 |
With extended hours from Monday through Saturday, TGF Hair Salon makes it easy for you to schedule appointments after work, during lunch breaks, or even on weekends.
And for those who prefer a more relaxed, leisurely pace, the salon is also open on Sundays with slightly shorter hours.
No matter your schedule, TGF Hair Salon's accommodating hours ensure that you can find a convenient time to visit and indulge in their top-notch services.
Whether you're in need of a quick trim, a complete hair makeover, or simply wish to purchase some of their salon-quality products, TGF Hair Salon is ready to welcome you and meet your hair care needs.
History Of TGF Salon
Founded in 1993, TGF Hair Salon has grown to become a prominent name in the beauty industry. As part of the Regis Corporation's family of well-known beauty salon brands like Regis, Supercuts, Magicuts, Cost Cutters & more.
TGF Hair Salon upholds a high standard of excellence and customer satisfaction. With over 60 locations across Texas and Washington, you can find a TGF Hair Salon near you, ready to cater to all your hair care needs.
Every TGF Hair Salon location is designed with great attention to detail, ensuring an aesthetically pleasing and comfortable environment.
When you step into one of their salons, you'll be instantly greeted by a welcoming atmosphere, where you can relax and enjoy the top-notch services they provide.
One of the many reasons TGF Hair Salon has become a favorite among clients is its wallet-friendly prices. They believe that everyone should have access to exceptional hair care without spending a fortune.
With their affordable pricing structure, you can enjoy professional services and maintain your desired look without compromising on quality. At TGF Hair Salon, their professional hairstylists are the backbone of their success.
Each stylist undergoes extensive training and stays up-to-date with the latest trends and techniques to ensure that they can provide you with a hairstyle that not only suits your personal style but also enhances your features.
Their commitment to quality and customer satisfaction means that you can trust their skilled team to deliver a hairstyle you'll love.
In addition to their exceptional services, TGF Hair Salon offers a range of salon-quality products from well-known brands like Biolage, Designline, Redken, and Total Results.
These products allow you to maintain and enhance your hairstyle at home, ensuring your hair stays healthy and beautiful between salon visits.
Experience the difference for yourself by visiting a TGF Hair Salon near you. With their amazing salon ambiance, affordable prices, and professional hairstylists, you'll discover why TGF Hair Salon has become a trusted name in the beauty industry.
Let their expert team take care of all your hair care needs and enjoy a satisfying salon experience that keeps you coming back for more.
Final Words
As you explore your options for hair care services, it's important to find a salon that offers quality, expertise, and affordability. TGF Hair Salon strikes the perfect balance, providing exceptional services at wallet-friendly prices.
With their dedicated team of professional hairstylists, modern salon environment, and an extensive range of services catering to both adults and children, TGF Hair Salon ensures a satisfying experience for all clients.
Their commitment to customer satisfaction and ongoing education means you can trust TGF Hair Salon to stay updated on the latest trends and techniques.
Additionally, their range of premium products from renowned brands helps you maintain your look between visits. With a focus on providing value and convenience, TGF Hair Salon's hours of operation accommodate even the busiest schedules.
When considering TGF Hair Salon prices in 2023 and the level of service they provide, it's clear that they offer an unbeatable combination of quality and affordability.
Experience the difference for yourself and let their expert team bring out the best in your hair.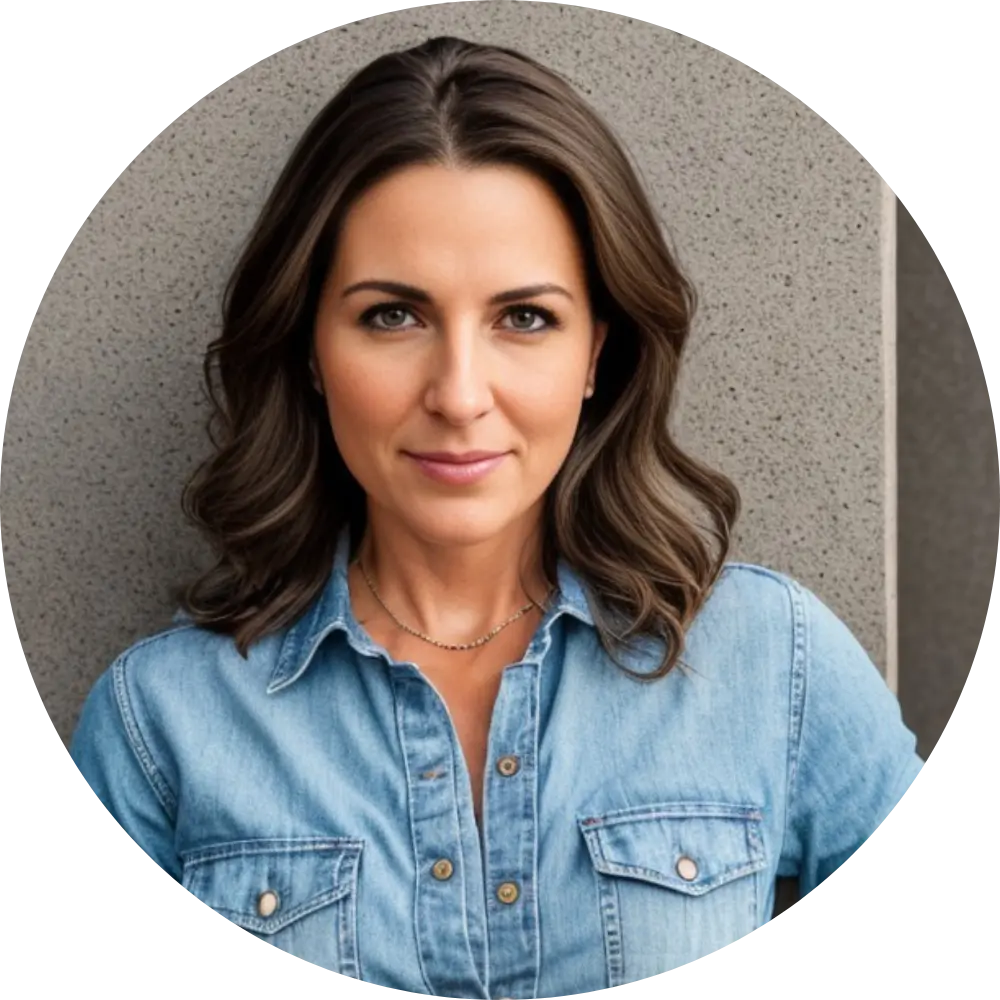 I'm Anna Peterson, creator of Salon Route. Equipped with a Cosmetology License and a degree in Beauty & Wellness from the Aveda Institute, I've honed my skills at renowned brands such as Sephora, MAC, and RMS Beauty. With over a decade of experience, my expertise spans nails, hair, skin, and wellness, which I've passionately infused into Salon Route. I'm dedicated to providing an all-inclusive platform for beauty and wellness services, resources, and products. I believe in accentuating individual beauty and promoting well-being through holistic methods. Continuously innovating, I ensure Salon Route remains at the cutting edge of beauty and wellness trends.