Step into the world of tranquility and rejuvenation with Elements Massage, a sanctuary that skillfully blends high-quality, affordable massage services with exceptional customer satisfaction.
Renowned nationwide with about 250 established locations, Elements Massage stands as a testament to the power of therapeutic touch.
Specializing exclusively in massages, they offer a versatile palette of treatments to address your unique needs.
From the refreshing one-hour massage starting at a pocket-friendly $79 to more extensive sessions, each service is administered by a dedicated team of well-trained therapists.
Dive deep into the heart of this article to unearth the comprehensive list of Elements Massage prices in 2023 that will guide you in your quest for relaxation and wellness.
As a verified resource, we're here to help demystify the options and help you make informed decisions. Enlighten yourself with our expertly curated information, backed by robust research and in-depth knowledge.
Rest assured, by the end, you'll feel empowered, enlightened, and ready to embark on a blissful journey to well-being with Elements Massage. Buckle up for a soothing ride!
Elements Massage Prices In 2023
Special Intro Rate
| Services | Average Price |
| --- | --- |
| 60-Minute Massage | $79 |
| 90-Minute Massage | $109 |
| 120-Minute Massage | $139 |
Regular Rate
| Services | Average Price |
| --- | --- |
| 60-Minute Massage | $109 |
| 90-Minute Massage | $149 |
| 120-Minute Massage | $199 |
Wellness Program Rate
| Services | Average Price |
| --- | --- |
| 60-Minute Massage | $79 |
| 90-Minute Massage | $109 |
| 120-Minute Massage | $139 |
Parental Rate
| Services | Average Price |
| --- | --- |
| 60-Minute Massage | $79 |
| 90-Minute Massage | $109 |
| 120-Minute Massage | $139 |
Couples Rate
| Services | Average Price |
| --- | --- |
| 60-Minute Massage | $79 |
| 90-Minute Massage | $109 |
| 120-Minute Massage | $139 |
Additional Services
| Services | Average Price |
| --- | --- |
| Add Aromaritual (for 60, 90, or 120-minute massages) | $10 |
| Add Integrative Reflexology (for 60-minute massages) | $10 |
| Add Hot Stones (for 60-minute massages) | $10 |
| Add Himalayan Salt Stones (for 60-minute massages) | $10 |
| Add Cupping (for 60-minute massages) | $10 |
| Add Integrative Reflexology (for 90 or 120-minute massages) | $20 |
| Add Hot Stones (for 90 or 120-minute massages) | $20 |
| Add Himalayan Salt Stones (for 90 or 120-minute massages) | $20 |
| Add Cupping (for 90 or 120-minute massages) | $20 |
Let the aromatic wonders of the Aromaritual enhance your massage experience, irrespective of its duration.
Step into the realm of holistic healing with Integrative Reflexology. Whether you prefer a shorter session or a prolonged one, this unique method brings balance and wellness to your body.
Add another dimension to your relaxation with the ancient practice of Hot Stones. Feel the heat melt away your tensions in both 60-minute sessions and extended ones.
For a unique, grounding experience, opt for the Himalayan Salt Stones addition. Perfectly suited for any duration, these salt stones can help balance the central nervous system, detoxify the body, and offer deep relaxation.
Intrigued by traditional healing techniques? Try the cupping addition, a therapy that uses suction to stimulate your skin and muscles. Just like all other additions, it's adaptable to your chosen massage duration.
Products Sold By Elements Massage
Stepping into Elements Massage, you'll encounter a carefully curated range of all-natural products that line their front desk, each specifically designed to amplify your wellness journey.
These carefully crafted products are a testament to Elements Massage's commitment to all-natural, safe wellness solutions, which are as authentic as their expertly delivered services.
Take home a slice of their expertise, and extend your therapeutic experience beyond their premises. The beauty of these products lies in their integrity, a mirror to the wholesome experience that Elements Massage endeavors to provide to every patron.
Evoke tranquillity in your own sanctuary with their distinctive range, ensuring wellness is always within your reach.
Elements Massage Hours Of Operation
Understanding the significance of flexibility and convenience in your busy life, Elements Massage offers wide-ranging operational hours to serve you better.
Their doors open at 9:00 am and don't close until 9:00 pm from Monday through Friday, ensuring you can fit in your restorative sessions amidst your bustling daily schedule.
The weekend hours are equally accommodating, from 9:00 am to 7:00 pm on both Saturdays and Sundays, allowing you to indulge in their offerings without sacrificing your precious weekend time.
Do bear in mind that operational hours may vary slightly based on location, ensuring Elements Massage provides the most convenient service tailored to its local patrons.
| Operating Days | Operating Hours |
| --- | --- |
| Monday | 9:00 am – 9:00 pm |
| Tuesday | 9:00 am – 9:00 pm |
| Wednesday | 9:00 am – 9:00 pm |
| Thursday | 9:00 am – 9:00 pm |
| Friday | 9:00 am – 9:00 pm |
| Saturday | 9:00 am – 7:00 pm |
| Sunday | 9:00 am – 7:00 pm |
Every second within these hours is meticulously planned, and dedicated to delivering a high standard of massage therapy Elements Massage is renowned for, accommodating your schedule to rejuvenate your body and mind.
Elements Massage Membership Information
Immerse yourself in the captivating world of wellness with the Elements Massage Wellness Membership Program.
Designed with precision and thoughtfulness, this program encompasses an array of bespoke massage services, spanning from rejuvenating 1-hour sessions to deeply restorative 90-minute experiences, meticulously crafted to cater to your unique needs and preferences.
| Membership Type | 1hr Session | 90min Session | 2hr Session |
| --- | --- | --- | --- |
| Member | $79 | $119 | – |
| Non-Member | $119 | $169 | $239 |
Month-to-month membership features specialized techniques such as deep tissue, trigger point, and Swedish massage.
As a member, you get to experience not just physical relaxation, but also mental and emotional tranquillity, illuminating the myriad benefits of routine massage.
What's more, the advantage of membership extends beyond your local studio. You can benefit from a well-deserved massage at any of the 250-plus Elements Massage locations nationwide, ensuring no massage is wasted.
Truly, the value offered by this membership is unlimited, with every visit promising to leave you feeling rejuvenated and revitalized.
Elements Massage has a steadfast commitment to your health and well-being, making its membership an investment in a lifestyle of holistic wellness.
Elements Massage Gift Cards
Bestow the enchanting gift of relaxation upon your special someone—be it a cherished loved one, a diligent coworker, or a dear family member—with Elements Massage Gift Cards.
Imbued with the power to unlock a realm of rejuvenation and tranquillity, these gift cards are a one-way ticket to a wellness wonderland.
Perfect for individuals of any activity level or lifestyle, they can be used to purchase an array of restorative services or all-natural products from Elements Massage.
Presented at the time of redemption, these gift cards transform an ordinary day into an extraordinary wellness journey.
The magic of these gift cards lies in their versatility: they are the perfect offering for birthdays, holidays, or those 'just because' moments.
So why wait? Give the gift of relaxation today. Elements Massage gift cards are available for purchase in any denomination, both in the studio or online.
Empower your loved ones to explore the myriad benefits of a soothing massage and step into a world of holistic wellness.
History Of Elements Massage
Embark on a journey back to the year 2000, when Michele Merhib, an esteemed occupational therapist, founded Elements Massage.
What began as a modest endeavor in a small rented space within a Colorado country club, has since blossomed into a national wellness sensation, competing with established entities like Planet Beach, Woodhouse Day Spa, and a few more.
This transformative journey took its first leap with the launch of the initial Elements Massage studio in Aurora, Colorado. The brand's mission was crystal clear: to emphasize high-quality massages and unwavering dedication to clients.
This philosophy, affectionately termed The Elements Way®, pivots on providing therapeutic relief, relaxation, and truly personalized therapy.
With communication being the linchpin, therapists engage with clients from the appointment scheduling phase, tailoring their skills to best match the needs of each individual. In 2006, a milestone was hit as Elements Massage began franchising via Fitness Together Franchise Corporations.
This catalyzed a tremendous expansion that saw the brand grow to boast over 250 locations across the United States. A testament to its success, by November 2006, the business had blossomed to 45 employees conducting 1300 monthly sessions.
Despite franchising her businesses, Merhib maintained her close ties with the brand, choosing to sell her franchises and focus on her role as founder, and facilitating the success of massage school graduates.
With a membership program offering discounted rates and highlighting the physiological benefits of massage, Elements Massage continues to promote wellness. The Elements Promise™ is a unique testament to their dedication, guaranteeing client satisfaction or offering a free follow-up session.
Merhib's vision has transformed from a humble beginning in a country club to a thriving, respected wellness brand, demonstrating the power of dedication, quality service, and client-centric philosophy.
Final Words
The value proposition offered by Elements Massage's pricing strategy is unparalleled, providing a harmonious blend of top-tier services, client-centric philosophy, and affordability.
Leveraging this unique approach, Elements Massage has etched its mark on the wellness landscape, making top-quality, personalized therapeutic sessions accessible to a wider audience.
A deep dive into "Elements Massage Prices" reveals the intricacies of their pricing model, which, coupled with the brand's commitment to quality and client satisfaction, forms the cornerstone of their success.
Be it through its expansive membership benefits or its thoughtful gift cards, Elements Massage keeps its doors open to everyone seeking relaxation, relief, and wellness.
This commitment to their patrons forms the foundation of Elements Massage's thriving network across the United States, promising each client a chance to experience the profound benefits of massage therapy, sans the financial strain.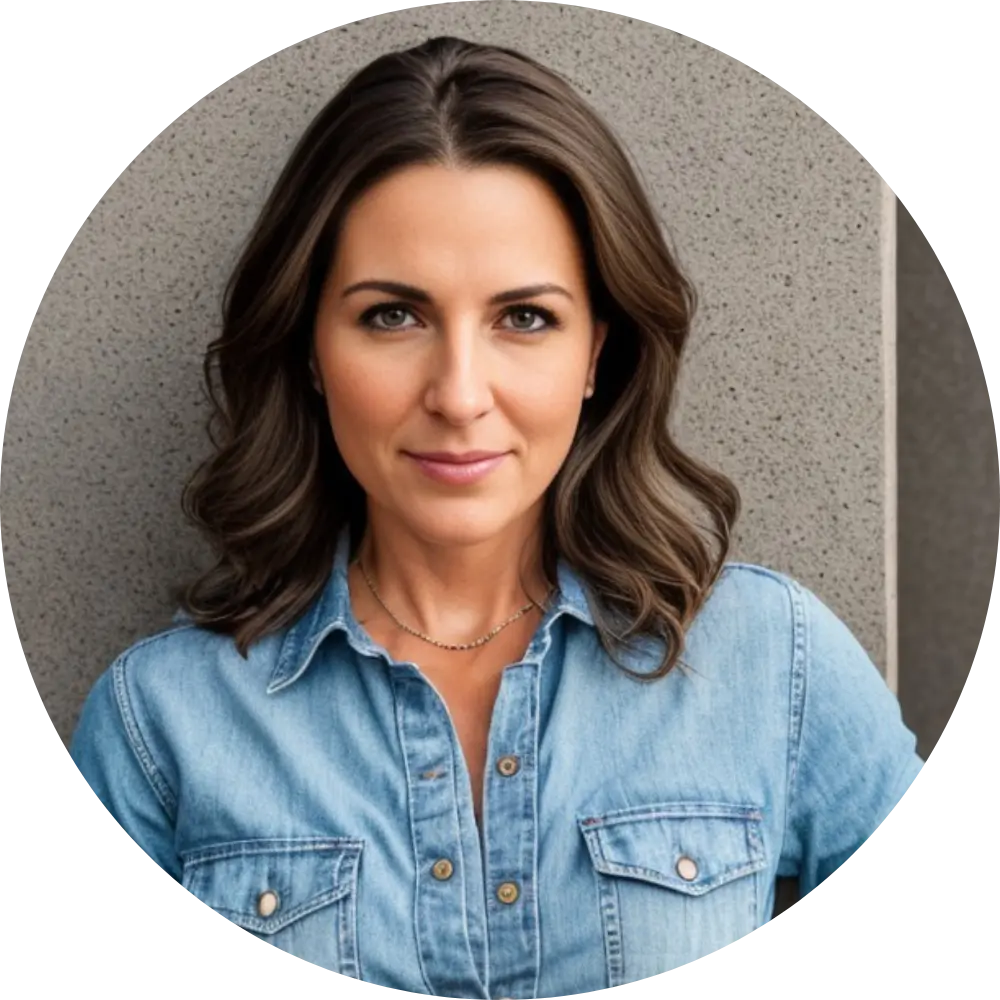 I'm Anna Peterson, creator of Salon Route. Equipped with a Cosmetology License and a degree in Beauty & Wellness from the Aveda Institute, I've honed my skills at renowned brands such as Sephora, MAC, and RMS Beauty. With over a decade of experience, my expertise spans nails, hair, skin, and wellness, which I've passionately infused into Salon Route. I'm dedicated to providing an all-inclusive platform for beauty and wellness services, resources, and products. I believe in accentuating individual beauty and promoting well-being through holistic methods. Continuously innovating, I ensure Salon Route remains at the cutting edge of beauty and wellness trends.