This is the comprehensive guide on the latest and official smartstyle prices in 2023.
SmartStyle Salon is the perfect place to get a fresh new look! In shopping malls across the United States, SmartStyle Salon provides quality salon services, including haircuts and styling, color services, facial waxing, and manicures.
SmartStyle Salon has become a leader in hair care solutions for busy people by combining affordability with convenience and expertise.
What sets SmartStyle apart from other salons? Their dedication to providing exceptional customer service makes them stand out from the crowd.
At a SmartStyle salon, you can expect to be welcomed warmly by friendly stylists who offer personalized advice and help select the right style for your face shape or hair type.
With their extensive knowledge of products and techniques, you can trust that you're getting professional results each time you visit. Without looking any further, let's jump into smartstyle prices 2023 below.
SmartStyle Prices & Services Offered In 2023
Styling
| Services | Average Price |
| --- | --- |
| Basic Style | $18 |
| Advanced Style | $23 |
| Therma Smooth | $38 |
| Specialty Style | $32 |
| Luxury Style | $54 |
SmartStyle Salon offers a variety of hairstyling services for its customers. From basic to luxury styles, no matter your preference or budget, there is something for everyone!
Their basic style package includes a shampoo and cut, styling, and finishing touches. Their advanced style service adds a little extra pampering with an included scalp massage and conditioning treatment.
For those seeking more intense treatments, SmartStyle also provides Therma Styles, which uses high-heat tools to shape the hair into the desired look.
For special occasions like weddings or events, they offer Speciality Styles that can be tailored around the individual's needs, such as updos or braiding techniques.
Finally, for those seeking a luxurious experience, SmartStyle offers signature luxury packages that include the latest hair trends and beauty amenities to complete your experience.
With some of the best professionals in town ready to make you look your absolute best – why not give them a try?
Coloring
| Services | Average Price |
| --- | --- |
| Permanent or Demi-Permanent | $54 |
| Full Foil | $60 |
| 7 Foils | $30 |
| 14 Foils | $50 |
| Individual Foils | $7.00 |
| Dimensional Color | $60 |
| Cap Highlighting | $54 |
| Bleach (includes toner) | $65 |
| Beautiful Browns or Jazzing | $30 |
| Glossifier | $30 |
| Color Rinse | $4.00 |
SmartStyle is a premier beauty salon that offers various color services to transform your look. Whether you're looking for something subtle or bold, the team of certified professionals at SmartStyle can help you get the desired results with their range of hair coloring options.
Get ready to dramatically change your style with permanent and demi-permanent colors and full, 7-foil, and 14-foil highlights.
For those who crave depth and texture in their locks, try out individual foil highlights or dimensional colors.
And if you want to lighten things up, SmartStyle also provides bleach applications and Jazzing, glossifier, and color rinse treatments.
With so many choices available under one roof, you are sure to find the perfect color service for your unique needs and preferences.
Smartstyle's team of experienced hair stylists can help you decide which color treatment is proper for you, no matter your desired result.
With years of experience under their belts, these professionals are sure to produce stunning results with any color service chosen.
Haircuts
| Services | Average Price |
| --- | --- |
| Adult Haircut | $19 |
| Adult Haircut & Express Dry | $22 |
| Kid's Haircut (10 and under) | $13 |
| Kid's Haircut & Express Dry (10 and under) | $16 |
| Buzz Cut | $12.00 |
Smartstyle Salon offers a range of haircut services for adults and children alike. Customers can choose from an adult haircut and express dry, a kids haircut and express dry, or a buzz cut.
All services are provided by experienced stylists trained in the latest haircut trends. The adult haircut and express dry service include shampooing, conditioning, wet cutting of the desired style, and blow drying with a brush.
Customers can also request additional styling if desired. The kids' haircuts include all the same services as the adult haircuts but are tailored to younger age groups.
For those looking for something unique, Smartstyle Salon also offers a buzz cut service which involves trimming the sides and back short with electric clippers while leaving some length on top that can be blended into the shorter sides and back.
Corrective Color
| Services | Average Price |
| --- | --- |
| Toner | $48 |
| Filler | $21 |
| Color Remover (per application) | $21 |
Smartstyle Salon offers corrective color services to help you get the perfect color. Their experienced and highly trained hair stylists can utilize toner, filler, or color remover to help you achieve the look you desire.
Toners are used to adjust hair tone after a coloring procedure and remove any unwanted brassy or yellow tones that may appear.
Fillers are used when there is a need for more pigmentation in the hair cuticle layer, which will restore its original shade before it is lightened.
Color remover helps lift artificial dye from your hair without causing damage or completely stripping your natural hair's pigment.
Smartstyle Salon's team of professional stylists is dedicated to providing you with quality corrective color services at an affordable price.
With years of experience, they guarantee that their corrective color services will leave your locks looking their very best.
Relaxers
| Services | Average Price |
| --- | --- |
| Relaxer Retouch | $55 |
| Virgin Relaxer | $60 |
Smartstyle Salon provides quality and professional hair relaxer services for all hair types. From relaxers retouch to virgin relaxers, Smartstyle offers a variety of services to transform your look.
Relaxer retouch is perfect for those who want to maintain the health of their existing relaxed hair. This service helps prevent overprocessing and breakage after using a relaxer too frequently.
Smartstyle offers virgin relaxers that can help straighten and soften hair without causing damage or breakage for those new to using a relaxer.
With this service, stylists will apply the relaxer with precise techniques so that the chemical is evenly distributed throughout the hair, ensuring less damage and maximum results.
Services also include deep conditioning treatments that help restore moisture in the scalp and help keep it hydrated, leaving your hair looking healthier than ever!
Permanent Wave
| Services | Average Price |
| --- | --- |
| Basic Wave | $54 |
| Specialty Wrap | $65 |
| Partial Perm | $26 |
Smartstyle Salon offers a range of permanent wave services, perfect for those looking to transform their hair into the style they've always wanted.
From basic waves to specialty wraps and partial perms, Smartstyle's expert stylists will help you achieve the look of your dreams.
A basic wave is a simple curl created using heated rollers to give a natural-looking set of curls that last months with minimal maintenance.
Specialty wraps involve wrapping sections of your hair around rods or rods coated with special chemicals to create voluminous curls or waves that have an extra bit of body and bounce.
Partial perms are achieved by waving only certain sections of the hair for a more multi-dimensional look. No matter what kind of perm service you choose, Smartstyle Salon guarantees you'll leave with beautiful results.
Added Services
| Services | Average Price |
| --- | --- |
| Wave Nouveau | $72 |
| Basic Conditioner | $2 |
| Moisturizing Conditioner | $4 |
| Special Care Conditioner | $9 |
| Intense Conditioner | $12 |
| Waxing | $12 |
Smartstyle Salon, the leading salon in the area, has just unveiled a new range of added services. These services include Wave Nouveau, Basic Conditioner, Moisturizing Conditioner, Special Care Conditioner, and Intense Conditioner.
Clients can also enjoy a waxing service to complete their look. The Wave Nouveau service is designed to help clients achieve perfect curls without damage to the hair.
The Basic Conditioner helps nourish and protect the hair with its extra moisturizing formula that prevents split ends and breakage.
The Moisturizing conditioners replenish essential oils while providing softness and shine, while Special Care Conditioners target dry or damaged hair for an intense hydration boost.
Finally, clients can choose the Intense Conditioner, which penetrates deep into each strand for long-lasting moisture without weighing down your hair or making it greasy.
Lastly, waxing ensures smooth skin with long-lasting results and minimal irritation for eyebrows, lips, and chin.
Smartstyle Salon Deals, Discounts & Coupons
SmartStyle Salon offers an array of coupons, deals, and discounts to help customers save money when they get their next haircut.
The salon's dollar-off coupons can save customers anywhere from $2-$5 on each haircut, a great way to keep your wallet happy while keeping your hair looking good.
For those who want to bring a friend along for their haircut, SmartStyle also offers several buy one get one (BOGO) deals.
Customers can also find discounts on select products that help style and maintain their hair, ensuring they are always looking sharp.
New customers have even more reason to be excited; SmartStyle Salon gives away one free haircut for first-time visitors!
With all these fantastic savings opportunities, there's no reason not to take advantage of the savings offered through SmartStyle Salon!
Is SmartStyle Salon Expensive?
No, it offers very reasonable prices for its services like styling, coloring, haircuts, corrective color, relaxers, permanent wave & more.
SmartStyle provides several great beauty and grooming services for both men and women at an affordable cost.
From haircuts to coloring services and styling, you can find everything you need to look your best at their salons.
SmartStyle salons are conveniently located in Walmart stores throughout the United States, making them easy to access.
SmartStyle offers various hair care packages that fit within any budget. With prices starting as low as $18 for basic trimming or cutting up to perms and color treatments for around $50, there is something to suit everyone's needs and budget.
Furthermore, customers can also avail of coupons online, reducing the overall price of their desired service even more.
Products Sold By SmartStyle
Customers can choose from several different products sold at SmartStyle Salons. These items include shampoos and conditioners, styling gels, mousse, hairspray and volumizers, root touch-up sticks and sprays, after-care treatments such as masks, and deep conditioners as styling tools like brushes and combs.
They offer well-known brands such as Biolage, Blossom, Designline, Kenra, Paul Mitchell, Redken, and Total Results and more affordable alternatives for those on a budget.
These products are designed to help customers quickly achieve the hairstyle they desire. In addition to selling these hair care items, the salon also sells make-up kits and accessories, including headbands and scarves.
SmartStyle Salon History
Smartstyle Salon is a part of the expansive Regis Corporation and operates under its umbrella like other salon brands, hair masters, best cuts, master cuts, and more.
SmartStyle salons have become a staple of the hair care industry since they began the part of Regis in 1998. The company has grown exponentially since its creation and operates over 2,000 SmartStyle salons across the United States, Canada, and Puerto Rico.
Their success is due to their commitment to providing quality service at an affordable price for customers. The mission of SmartStyle salon is to provide each customer with an experience that meets their individual needs and exceeds their expectations.
They offer a wide range of services, from haircuts and coloring to perms and waxing. Each stylist is trained to use the latest techniques and trends so clients can be sure they're getting a fashionable look each time they visit.
Furthermore, all their products are designed to nourish and protect healthy-looking hair for long-lasting results. With customized services at affordable prices, it's no wonder why SmartStyle Salon is a favorite among those seeking quality hairstyling services.
They believe in creating a culture of excellence that allows customers to feel welcome, respected, and taken care of.
In addition, all employees are trained extensively on the latest trends in hairdressing so they can offer ideas and advice to each customer on how best to style their hair.
SmartStyle is committed to helping customers look and feel their best!
Final Words
Smartstyle Salon has been an excellent option for women and men who want to get their hair done affordably and conveniently.
Smartstyle can provide the perfect look at a price that won't break the bank, whether for a quick cut or a special occasion.
The overall experience of going to Smartstyle is positive, with professional stylists and friendly staff making appointments enjoyable.
The ability to make online reservations makes planning easy, while the no-appointment walk-in policy works well for those with more unpredictable schedules.
The range of services offered, from haircuts to coloring, means something is available for everyone.
In conclusion, Smartstyle Salon offers affordable and affordable services in a relaxed atmosphere. From experienced hair stylists to helpful receptionists, patrons can be sure they will receive top-notch service when visiting this salon chain.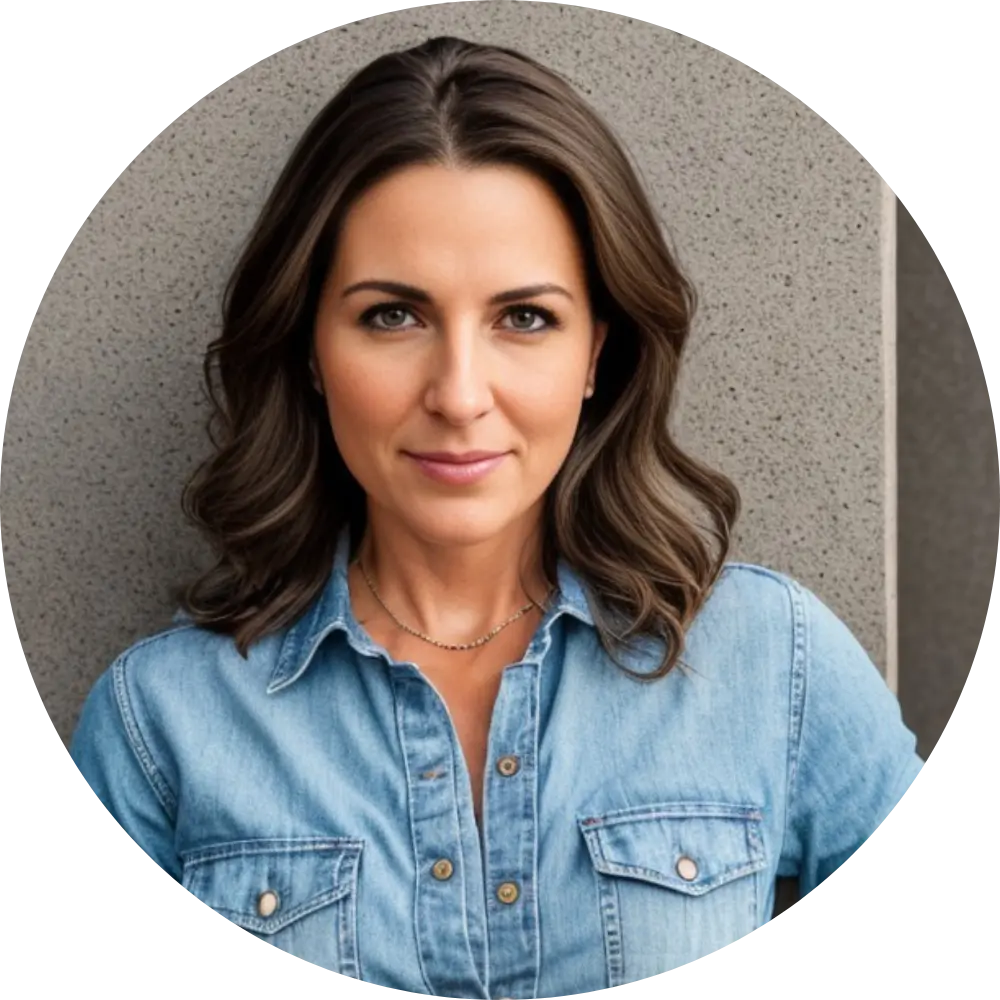 I'm Anna Peterson, creator of Salon Route. Equipped with a Cosmetology License and a degree in Beauty & Wellness from the Aveda Institute, I've honed my skills at renowned brands such as Sephora, MAC, and RMS Beauty. With over a decade of experience, my expertise spans nails, hair, skin, and wellness, which I've passionately infused into Salon Route. I'm dedicated to providing an all-inclusive platform for beauty and wellness services, resources, and products. I believe in accentuating individual beauty and promoting well-being through holistic methods. Continuously innovating, I ensure Salon Route remains at the cutting edge of beauty and wellness trends.