Looking for the latest knockouts haircut prices 2023? Knockouts Salon is the perfect place for individuals who want to look and feel their best. This salon offers various services that help customers achieve an effortless look.
With haircuts, grooming, massage, and waxing all available on-site, they have everything. At Knockouts Salon, customers can enjoy high-quality haircuts that are tailored specifically to their individual hair type and style.
The experienced stylists also provide expert advice on properly maintaining your cut and color at home between visits. In addition to haircuts and styling services, customers can opt for spa-like treatments like massages or waxing sessions.
All treatments are performed with utmost care while providing luxurious relaxation. The best part about Knockouts? Their prices start from just $25!
This makes them accessible to customers of all budgets. Plus, their customer service is excellent – they are dedicated to ensuring every client leaves the salon happy and satisfied with their results.
So why not give Knockouts a try today? You won't be disappointed! But before that let us dig more into Knockouts haircut prices and services in 2023 below.
Knockouts Haircut Prices In 2023
Haircuts
| Services | Average Price |
| --- | --- |
| Beard/Mustache Trim | $10 & Above |
| Neck Trim | $5 & Above |
| Champion For A Day (heavyweight haircut, neck/shoulder massage, pedicure, manicure, and mini facial) | $180 |
| Golden Gloves (precision haircut for under 12 ages) | $20 |
| The Upper-Cut (Buzz Cut) (all-over clipper cut, shampoo, scalp massage, and hot face towel) | $30 |
| The Lightweight (precision haircut) | $25 |
| The Middleweight (haircut, shampoo, scalp massage, and hot face towel) | $30 |
| The Heavyweight (shampoo, haircut, 2nd shampoo, scalp massage, hot face towel, neck trim, and style) | $35 |
They provides haircuts and styling services to meet the needs of every customer. With six unique offerings, Knockouts has something for everyone.
The Heavyweight is for those looking for a full haircut service with shampoo, 2nd shampoo, scalp massage, hot face towel, neck trim, and style.
The Middleweight includes haircut, shampoo, scalp massage, and hot face towel. For those looking for something lighter, the Lightweight offers a precision cut that includes trimming and touch-ups.
Buzz Cut comes with an all-over clipper cut, shampoo, scalp massage, and hot face towel and is perfect for men who prefer an easy-to-style look that requires minimal maintenance.
Get your kid's golden glow with Golden Gloves that includes precision haircuts for those under 12 ages. Champion For A Day includes a heavyweight haircuts, neck/shoulder massages, pedicures, manicures, and mini facials to give clients an extra boost of confidence and style.
Lastly, Neck & Beard/Mustache Trim takes care of all facial and neck hair grooming needs in one visit!
Massage
| Services | Average Price |
| --- | --- |
| Ringside Rub-Down | $1 For 1 Minute |
| 90-Minute Trigger Point Massage | $110 |
| 90-Minute Sports Massage | $110 |
| 90-Minute Deep Tissue Massage | $110 |
| 90-Minute Hot Stone Massage | $110 |
| 60-Minute Trigger Point Massage | $75 |
| 60-Minute Sports Massage | $75 |
| 60-Minute Deep Tissue Massage | $75 |
| 60-Minute Hot Stone Massage | $75 |
| 60-Minute Swedish Massage | $65 |
| 30-Minute Swedish Massage | $45 |
They offers various massage services to help clients relax and rejuvenate. From classic Swedish massage to more specialized treatments like hot stone and deep tissue.
All of their massage therapists are certified professionals with years of experience in tailored treatments specifically designed for their client's needs.
They also provide sports massages that focus on helping athletes reach their peak performance through increased flexibility and range of motion.
For those suffering from chronic pain or muscle tension, they offer trigger point therapy and ringside rub-downs used by professional fighters to help soothe aching muscles after an intense match.
No matter which service you choose, Knockouts is dedicated to providing quality care in a relaxing environment that allows you to unwind and recharge.
Coloring
| Services | Average Price |
| --- | --- |
| Beard Color (blend in grays) | $15 & Above |
| All-Over Color (cover-up in grays (complete new look)) | $35 & Above |
| Head Shots (men highlights) | $25 & Above |
| Knockout Gray (camouflage gray in 10 min) | $25 & Above |
If you're looking for the perfect coloring service to enhance your look. Their expert stylists specialize in helping their clients find the right color to suit their individual styles. They offer a range of services, including beard color, all-over color, headshots, and knockout grays.
Their experienced team of professionals is all highly trained in the latest coloring techniques, using top-quality hair dye products that will give you salon-level results without ever having to leave your house.
Beard color is the perfect way to update your facial hair style while keeping it looking natural. Their experienced stylists use precision techniques to ensure that each strand looks even and vibrant.
All-over color offers full coverage, so you can make a bold statement with an exciting hue or keep it subtle with lowlights or highlights.
Headshots are designed to lighten up the top of your head for a more youthful appearance without having to commit to an entire dye job.
And finally, their Knockout Gray service is designed especially for men who have gone gray but would like to cover those pesky strands with ease and confidence!
Grooming
| Services | Average Price |
| --- | --- |
| Paraffin Treatment (relaxing wax therapy for hands & feet) | $10 & Above |
| Ears Waxing | $10 & Above |
| Nose Waxing | $10 & Above |
| Back Waxing | $40 & Above |
| Chest Waxing | $40 & Above |
| Eyebrows Waxing | $15 & Above |
| Mini Facial (face massage and hot face towel treatment) | $15 |
| Quick Hands (manicure, hand massage, and paraffin hand treatment (deluxe)) | $35 |
| Quick Hands (quick trim) | $20 |
| Fancy Foot-Work (pedicure, foot massage, and paraffin foot treatment) | $50 |
This salon is the perfect place to go for all your grooming needs. Their experienced team of professionals provides various services that will leave you feeling refreshed and looking your best.
From paraffin treatments to ear, nose, back, and chest waxing, mini facials, and quick trims on hands and feet, Knockouts provides everything you need for a luxurious experience.
The paraffin treatment is an excellent way to soften dry skin, moisturize calluses or relax tired muscles while their ears, nose, back, and chest waxing removes unwanted hair for a cleaner look. They use top-quality products so that everyone should feel relaxed yet confident.
For those who want Quick Hands, that includes manicure, hand massage, and paraffin hand treatment in deluxe or just quick trim, Fancy Foot Work includes pedicure, foot massage, and paraffin foot treatment.
Whether you're getting ready for an important event or want to pamper yourself, Knockouts Salon can provide all the services you need under one roof.
Knockouts Deals, Discounts & Coupons
Knockouts Salon is a unique beauty salon that provides high-quality services at competitive prices. Their mission is to make sure their customers look and feel beautiful without breaking the bank.
With tons of deals, discounts, and coupons available, customers can save big on their next visit. The official website for Knockouts Salon has all of its current offers in one place.
Customers can check out various packages, such as color specials or monthly membership deals, which provide savings on regular services throughout the month.
Additionally, customers can keep an eye out for coupon codes and promotional offers that are updated regularly. Finally, shoppers should also be sure to check out other deals websites like Groupon and Coupons for additional savings opportunities on Knockouts Salon services.
With so many ways to save money and look fantastic simultaneously, there's no better place than Knockouts Salon!
Products Sold By Knockouts Salon
Knockouts salon offers a wide variety of quality hair and skin care products to suit the individual needs of their customers. Not only do they provide top-notch products, but they also offer expert advice on how to use them properly.
All their staff has been certified and trained to be knowledgeable in the latest techniques used in the beauty industry. They can help guide you toward finding the best product for your specific needs.
Their selection includes shampoos and conditioners, facial moisturizers, aftershave lotions, and more. These products are formulated to provide superior performance while nourishing the body with natural ingredients.
The shampoos and conditioners are specifically designed to leave the hair feeling smooth, shiny, and healthy without stripping natural oils from the scalp.
The facial moisturizers contain essential vitamins that help restore elasticity to the skin while protecting from environmental damage.
Knockouts also offer a range of aftershave lotions that can soothe irritated skin caused by shaving or waxing. Each product is tested for quality before it leaves Knockouts salon, ensuring customers get only the best quality items at an affordable price.
Knockouts Salon History
Knockouts salon company was founded by the Friday couple, Tom and Karin, in 2003 in Addison, Texas. This husband and wife-owned business started with a small hair salon that quickly grew to multiple locations.
The talented team of experienced professionals at Knockouts pride themselves on offering quality services from haircuts to coloring, waxing, and more.
The salons have also become well known for their friendly atmosphere and professional staff members. The Fridays have never forgotten its commitment to bringing convenience to its customers' lives with flexible hours and convenient locations.
Over the years, Knockouts has expanded its services to include sports-related haircuts such as the "Knockout Buzz Cut," which is popular among athletes who want a low-maintenance look without compromising style.
In 2004, knockout's first store (franchise) was sold to Jack Boyd, an experienced entrepreneur who had already made a name for himself in the beauty industry and is now a current franchise.
In 2005, the Friday family stepped in and purchased majority control in the Knockouts salon partnership. Their goal was to ensure that Knockouts would continue to provide its customers with high-quality services and products at an affordable price.
The company began with just one location in Texas and has since expanded to include over 50 locations across 29 states nationwide.
What sets Knockouts apart from other salons is their commitment to style and comfort for their clients. This commitment has allowed them to become a trusted brand that people know and love.
In 2008, the business changed from a partnership to a Limited Liability Company (LLC) based in Irving, Texas. This decision helped them expand into new markets while allowing the founders to remain focused on providing excellent service.
Today, Knockouts salon is led by husband and wife team Tom and Karin Friday. Tom serves as a chief executive officer, while Karin holds the position of president.
Both Tom and Karin have extensive experience in their respective fields. Tom has had his hand in successful business ventures while Karen worked her way up from an entry-level position to a prominent figure in high-end salons across the country.
Their combined knowledge of business management and salon services makes Knockouts a success today.
Final Words
We hope this detailed guide on the most latest, accurate and official Knockouts salon prices 2023 was helpful and solved your queries.
Knockouts Salon is the premier destination for all of your beauty needs. Knockouts have everything from haircuts and styling to waxing, nails, and makeup services.
The salon's professional staff is dedicated to delivering the highest quality of service in a friendly and welcoming atmosphere.
Customers can rest assured that each visit will be tailored to their individual needs and desires so that they leave feeling beautiful inside and out.
With excellent customer service, a great selection of treatments, and competitive pricing, it's no wonder Knockouts Salon has become one of the top salons in every town.
Whether you're looking for a brand-new look or need slight touch-up work done on your current style, they can do it all.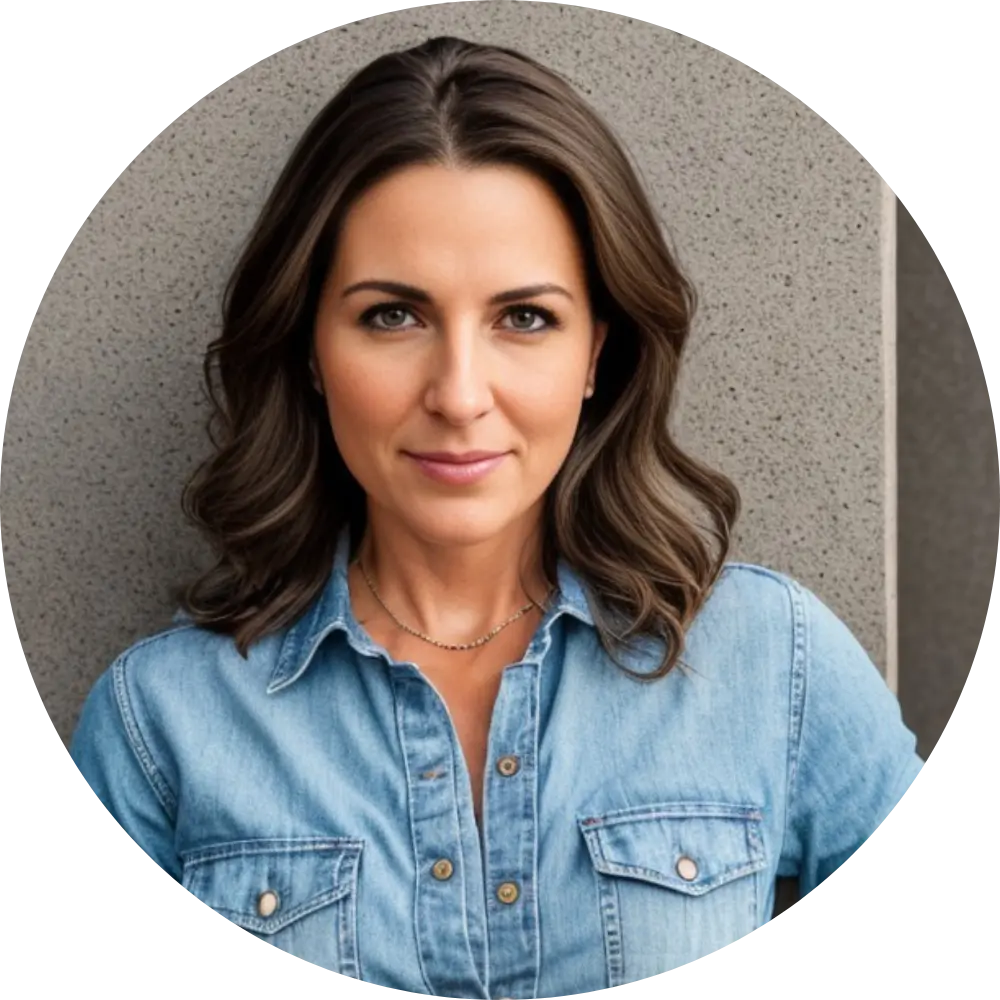 I'm Anna Peterson, creator of Salon Route. Equipped with a Cosmetology License and a degree in Beauty & Wellness from the Aveda Institute, I've honed my skills at renowned brands such as Sephora, MAC, and RMS Beauty. With over a decade of experience, my expertise spans nails, hair, skin, and wellness, which I've passionately infused into Salon Route. I'm dedicated to providing an all-inclusive platform for beauty and wellness services, resources, and products. I believe in accentuating individual beauty and promoting well-being through holistic methods. Continuously innovating, I ensure Salon Route remains at the cutting edge of beauty and wellness trends.