Zoom Tan stands at the pinnacle of tanning salon chains, notably gracing Eastern U.S. terrains such as Florida and New York.
Rooted deeply in the ethos of customer convenience and service authenticity, this salon chain repudiates the age-old practice of binding customers with rigid payment systems.
Instead, it pioneers in offering diverse payment avenues—from monthly memberships to pay-per-appointment modules.
As patrons step into Zoom Tan, they're enveloped in a realm where American craftsmanship shines through state-of-the-art tanning equipment, coupled with premium tanning formulas ensuring that sun-kissed glow.
Zoom Tan prices in 2023, spanning from an affordable $9.99 to a comprehensive $299.00 package, showcase their dedication to providing quality service.
For those seeking an efficacious alternative to beach tanning—Zoom Tan emerges, promising an experience that's "Faster, Cleaner & Better", reshaping the tanning narrative in the modern age.
Zoom Tan Prices In 2023
UV Only (UV Tan Every Day)
| Services | Average Price |
| --- | --- |
| 6 Minute Max | $9.99 |
| 9 Minute Max | $19.99 |
| 12 Minute Max | $29.99 |
Opt for the 6 Minute Max for a quick, yet impactful, skin transformation. If a deeper hue is your ultimate pursuit, the 9-Minute Max ramps up the intensity for a more striking result.
And for those seeking the zenith of UV excellence, the 12 Minute Max offers an unmatched tanning journey. Each option is meticulously calibrated to ensure a golden tan, elevating your skin's vitality and glow.
Spray Only (Spray Tan Every Day)
| Services | Average Price |
| --- | --- |
| Level 1 | $19.99 |
| Level 1 or 2 | $29.99 |
| Level 1, 2 or 3 | $39.99 |
Level 1 provides an immaculate base tan that boasts natural radiance. Progress to Level 1 or 2, and you'll see depth and dimension unfold across your skin.
If lavish opulence in tanning is your aspiration, Level 1, 2, or 3 ushers you into a realm of customized, luxuriant hues.
Crafted with precision, each level taps into elite American-made equipment and superior tanning formulas.
UV & Spray (UV Or Spray Every Day)
| Services | Average Price |
| --- | --- |
| 6 Minute Max – Level 1 | $29.99 |
| 9 Minute Max – Level 1 or 2 | $39.99 |
| 12 Minute Max – Level 1, 2, or 3 | $49.99 |
Choose the 6 Minute Max – Level 1 for a quick yet finely crafted glow. Elevate to the 9 Minute Max – Level 1 or 2, and bask in a richer, multidimensional hue.
For the aesthete seeking a full-bodied experience, the 12 Minute Max – Level 1, 2, or 3 offers an exquisite tapestry of colors.
Zoom Tan Unlimited UV
| Services | Average Price |
| --- | --- |
| 2 Month Minimum with Auto Pay (Price Per Month) | $9.99 |
| One Visit | $12.00 |
| One Month | $59.00 |
| One Year | $99.99 |
Experience a suite of radiant choices, from a convenient 2-Month Minimum with Auto Pay to one-time visits for the spontaneous tanner.
If commitment aligns with your lifestyle, opt for the one-month or the coveted one-year package—each designed to be as flexible as your schedule.
Harnessing state-of-the-art American technology, these services redefine what it means to achieve high-quality, precise tanning.
Zoom Tan Unlimited Spray & UV
| Services | Average Price |
| --- | --- |
| 2 Month Minimum with Auto Pay (Price Per Month) | $29.99 |
| One Visit | $20.00 |
| One Month | $99.00 |
| One Year | $299.00 |
The Zoom Tan Unlimited Spray & UV package elevates tanning rituals, catering to the diverse needs of skin tones and types.
From a two-month auto-renewing option to a coveted year-long plan, the flexible tiers redefine personalized luxury.
Harnessing cutting-edge technology, this unparalleled service delivers sumptuously bronzed skin, intricately balanced between natural radiance and deep pigment.
Products Sold By Zoom Tan
Why gamble with your skin when you can curate a luxury tanning experience that transcends the ordinary? Let's delve into the exclusive range of Zoom Tan products, each meticulously designed to amplify your tanning journey to zeniths of opulence.
Kickstart your radiant transformation with the LVX Tanning Lotion by Designer Skin, a potent formula imbued with skin-nourishing ingredients. Expect a velvety touch with definitive tan depth that empowers your skin's natural luster.
For the aficionados of intensity, Hot! Black Tanning Lotion by Australian Gold is a revelation. This high-performance elixir propels your tan into the realm of dramatic dark, accentuating skin contours with finesse.
Now, if you seek a sun-kissed allure sans UV exposure, Zoom Tan Sunless Tanning Spray leaps to the rescue. Formulated for uniformity and longevity, it grants a peerless, streak-free glow.
Don't forget, that sustaining a tan necessitates aftercare. Hemp Nation Sea Salt and Sandalwood Tan Extender by Australian Gold steps in as your loyal custodian, prolonging your tan while infusing your skin with hydrating and anti-aging benefits.
So why settle for less when you can ascend the echelons of tanning sophistication? These select products don't just promise a tan; they craft an unforgettable narrative around your skin's radiant vitality.
Zoom Tan Membership Details
Unlock a tanning experience tailored to your aspirations with Zoom Tan's range of memberships. Diving into the luxurious realm of UV tanning? The Sun Memberships bestow daily access for up to 12 minutes in state-of-the-art level 5 stand-up booths.
If you're after that impeccable spray tan, Zoom Tan's Sunless Memberships offer daily spray tanning at three dynamic levels, fine-tuning your glow to perfection. But let's dial it up.
Exclusive to Naples, Florida, with more locations on the horizon, is the Zoom Fit Membership. Imagine round-the-clock access to Zoom Fit plus daily UV and Spray tanning privileges. Yes, a seamless blend of fitness and aesthetic brilliance, tailored for the modern lifestyle.
Here's the clincher: all memberships offer a monthly 'Cancel Anytime' option. But if you're committed to sustaining that radiant luster year-round, there are substantial yearly savings awaiting you.
This isn't just a membership; it's a portal to beauty and wellness that resonates on your terms. So why hesitate? Step into your future, luminous and unbounded.
Zoom Tan Hours Of Operation
Discerning a moment to pamper your skin with that much-desired tan? Zoom Tan's hours of operation align flawlessly with your schedule, giving you ample opportunity to achieve your radiant ambitions.
From Monday to Friday, the doors swing open at 10:00 a.m., providing access until a generous 8:00 p.m. You're graced with time to slide into your favorite tanning booth even after an arduous workday. Weekends?
They've got you covered as well. Bask in the tanning luxury from 10:00 a.m. until 5:00 p.m., every Saturday and Sunday.
| Day | Hours |
| --- | --- |
| Monday | 10:00am – 8:00pm |
| Tuesday | 10:00am – 8:00pm |
| Wednesday | 10:00am – 8:00pm |
| Thursday | 10:00am – 8:00pm |
| Friday | 10:00am – 8:00pm |
| Saturday | 10:00am – 5:00pm |
| Sunday | 10:00am – 5:00pm |
Just remember, individual locations might tweak these timings. So, for laser-sharp accuracy, make a quick call to your nearest Zoom Tan. Here's your window to seize that unparalleled luminosity—what are you waiting for?
Zoom Tan History
In the luminous tapestry of the tanning industry, Zoom Tan unfurls as a brand that revolutionized personal skin care. Conceived in 2008 in sunny Florida by billionaire B. Thomas Golisano, the company swiftly elevated the tanning paradigm.
Come 2013, the brand ventured into the competitive turf of New York, extending its footprint into Georgia. With an impressive tally of over 50 opulent salons, Zoom Tan stands as a beacon of safety, health, and unparalleled client experience, distinguishing itself from rivals such as Palm Beach Tan and Sun Tan City.
Deviating from the norm, Zoom Tan operates on a no-cash, no-direct-call policy, underscoring its unyielding commitment to safety. Here, tanning becomes an art form—meticulously guided by trained specialists.
Leveraging stand-up booths equipped with state-of-the-art ventilation systems, the brand ensures absolute hygiene and optimal air circulation.
Every facet of Zoom Tan's operation is dipped in the ethos of its mission statement: delivering unrivaled tanning experiences through employee-driven, customer-centric service. Forgoing long-term contracts, they let the excellence of their offerings speak for itself.
With an established presence in Florida and New York, Zoom Tan eyes future landscapes for expansion, consistently reinforcing its ethos of offering convenient, healthy tanning alternatives. This trajectory isn't merely history; it's an unfolding narrative of achieving tanning perfection.
Final Words
When it comes to elevating your tanning experience without scorching your budget, the strategic pricing at Zoom Tan emerges as a beacon of accessibility and value.
The cost-effectiveness doesn't compromise on quality; rather, it complements the salon's unwavering commitment to safety, health, and supreme client satisfaction.
With the various tiers of pricing for sun tanning and spray options, they offer a diverse range of luxury without the luxury price tag.
Zoom Tan Prices have been meticulously structured to align with their mission—providing unparalleled tanning services that enhance both your skin and well-being.
So, whether you're eyeing a monthly membership or contemplating a yearly engagement, each option emanates with precision, crafted to fit the lifestyle of the modern individual.
This isn't merely a transaction; it's an investment in your aesthetic capital. Don't just embrace the sun; seize the unparalleled value offered by Zoom Tan today.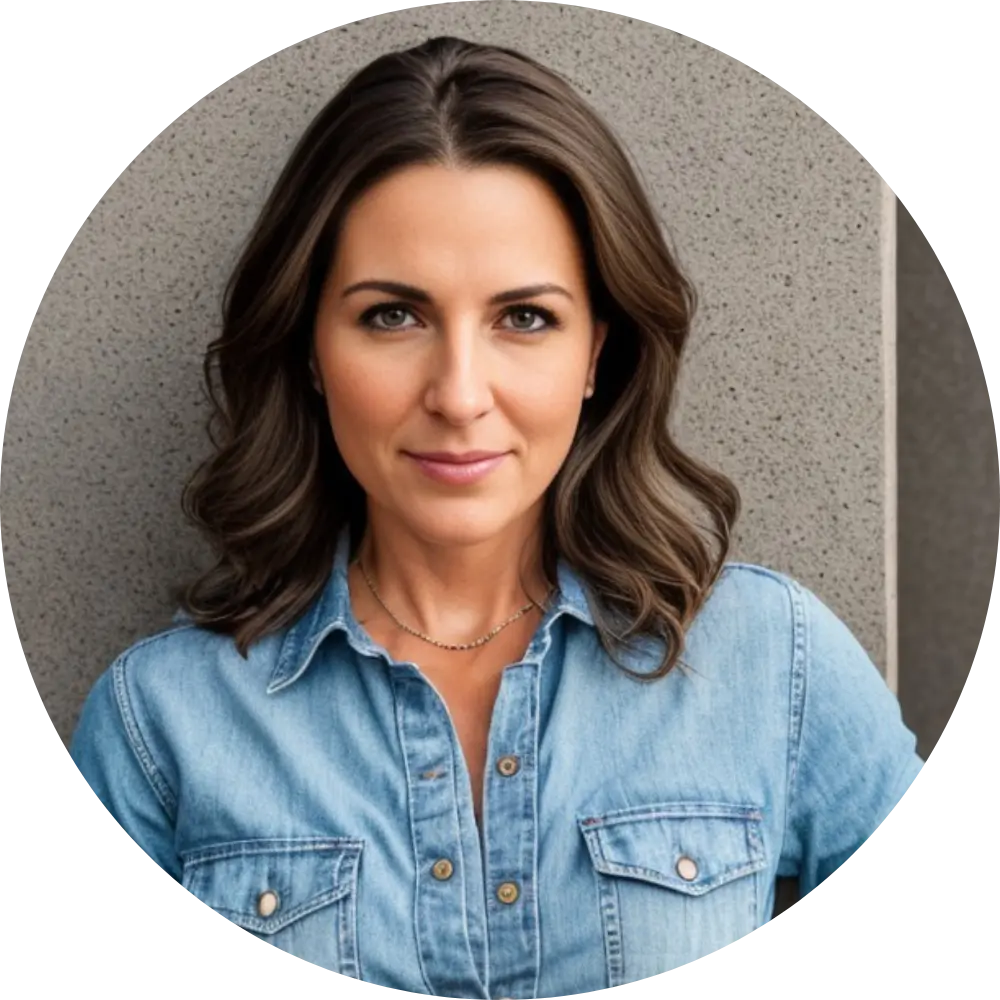 I'm Anna Peterson, creator of Salon Route. Equipped with a Cosmetology License and a degree in Beauty & Wellness from the Aveda Institute, I've honed my skills at renowned brands such as Sephora, MAC, and RMS Beauty. With over a decade of experience, my expertise spans nails, hair, skin, and wellness, which I've passionately infused into Salon Route. I'm dedicated to providing an all-inclusive platform for beauty and wellness services, resources, and products. I believe in accentuating individual beauty and promoting well-being through holistic methods. Continuously innovating, I ensure Salon Route remains at the cutting edge of beauty and wellness trends.