Navigating the labyrinth of nail salon prices can seem daunting, but the renowned DaVi Nails simplifies the experience, offering top-tier services at unrivaled prices for over two decades, DaVi Nails, is present in 500+ convenient locations nationwide, inside Walmarts and other local malls.
As a guiding light in the salon industry, DaVi Nails pairs an impressive breadth of services, like Manicures, Pedicures, and intricate Nail Art, with an undeniably affordable pricing structure.
The convenience of DaVi Nails comes with a promise of expertise, their seasoned professionals ensuring a rewarding salon encounter that doesn't pinch your pocket.
Despite minor location-based price variations, their commitment to budget-friendly beauty care remains unflinching.
Dive into this insightful exploration of DaVi Nails prices in 2023, a definitive guide crafted to enrich your salon choices with informed decision-making.
Trust us to elucidate why this pioneer continues to be a beacon of value in the beautiful landscape.
DaVi Nails Prices In 2023
Nails Services
| Services | Average Price |
| --- | --- |
| Nail Repair | $3.00 |
| Cut Down | $3.00 |
| Nail Design | $3.00 |
| French Manicure (With nail set) | $3.00 |
| Polish Change (Hand) | $5.00 |
| Nail Take Off | $8.00 |
| Polish Change (Toes) | $7.00 |
| Manicure | $10.00 |
| Pedicure Spa | $17.00 |
| Fill in Acrylic | $14.00 |
| Full Set Acrylic | $21.00 |
| UV Gel Fill | $22.00 |
| Manicure & Pedicure | $25.00 |
| Pink and White Fill In | $25.00 |
| UV Gel | $35.00 |
| Pink and White Solar | $40.00 |
A basic manicure at DaVi Nails leaves your hands feeling pampered and your nails looking pristine. Pair it with a spa pedicure for a rejuvenating escape from the mundane. Revel in the harmonious blend of relaxation and beautification, setting the tone for a perfect self-care day.
For augmenting your nails, consider choosing acrylic fill-ins or the full-set acrylic service. These services offer the allure of length and strength, perfect for those desiring long-lasting, resilient nails. If you're seeking a more natural look, UV gel fills, or a full UV gel service will provide a flawless finish that's lightweight yet durable.
In the realm of color, DaVi Nails excels with options for a simple polish change for hands or toes, perfect for a quick refresh. For a more elegant appeal, the French manicure set is a classic choice, adding sophistication to your everyday look.
DaVi Nails brings your creativity to life with nail design services. Transform your nails into a canvas, displaying your personality and style in every stroke. And, for a touch of luxury, try the Pink and White Fill-in or Pink and White Solar, services that offer a timeless, chic look.
Should you need it, DaVi Nails offers gentle nail take-offs, cut-downs, and repair services, demonstrating a commitment to maintaining the health and integrity of your natural nails.
Special Services
| Services | Average Price |
| --- | --- |
| Nail Repair | $3.00 |
| Long Acrylic Extension | $5.00 |
| Nail Art | $5.00 |
| Gel Take Off | $5.00 |
| Kids Polish Change (includes free designs) | $5.00 |
| French Manicure | $5.00 |
| Lip waxing | $6.00 |
| Eyebrow waxing | $8.00 |
| Nail Polish Change | $8.00 |
| Acrylic Take Off | $10.00 |
| Toes Polish Change | $10.00 |
| Nail Polish Change with French Manicure | $10.00 |
| Toe Polish Change with French Manicure | $12.00 |
Unleash your creativity with the Nail Art service, a haven for individuals seeking to personalize their nails as a reflection of their unique persona. Couple this with the Long Acrylic Extension service, perfect for those aiming to add a touch of elegance to their look.
For a rapid aesthetic uplift, avail of the Nail Polish Change or embrace sophistication with a French Manicure. Both services come with options for toes too, ensuring a harmonious look from tip to toe.
The Kids Polish Change, inclusive of free designs, ensures the little ones aren't left out of the joy of beautifully adorned nails.
DaVi Nails Salon takes pride in promoting nail health, offering gentle yet effective Gel and Acrylic Take Off services. Additionally, their Nail Repair service reinforces the salon's commitment to preserving the natural integrity of your nails.
Beauty, however, extends beyond nails at DaVi Nails Salon. Their Eyebrow and Lip Waxing services ensure you radiate confidence with a well-groomed, polished appearance. Both services are performed by experienced professionals, guaranteeing a smooth, comfortable experience.
Products Sold By DaVi Nails Salon
Beyond their acclaimed service palette, DaVi Nails Salon also showcases a selection of premium beauty products that cater to your individual grooming needs.
Although the availability of these products varies across locations, each salon aims to bring you the best in beauty and nail care, encapsulating the quality DaVi Nails Salon is known for.
It's advisable to reach out directly to your local salon to inquire about specific products. The friendly, knowledgeable staff will assist you in understanding the suitability and benefits of each item.
Whether you're looking for a unique nail polish shade, a specialized cuticle oil, or a high-quality top coat for a lasting manicure, DaVi Nails Salon's potential product array offers a comprehensive solution for your beauty regimen.
So, elevate your beauty journey with DaVi Nails Salon's product offerings and enjoy the salon experience right from the comfort of your home. Immerse yourself in the luxury of professional-grade products, and redefine your self-care routine.
DaVi Nails Hours Of Operation
Accommodating your schedule, DaVi Nails Salon delivers quality services throughout the week. The harmonious balance between flexible timing and proficient services epitomizes their commitment to client-centric care.
Operating from 10:00 am to 7:00 pm, Monday through Sunday, they ensure that your beauty needs never conflict with your daily routines.
Check the table below to quickly grasp the salon's hours of operation.
| Operating Days | Hours |
| --- | --- |
| Monday | 10:00am – 7:00pm |
| Tuesday | 10:00am – 7:00pm |
| Wednesday | 10:00am – 7:00pm |
| Thursday | 10:00am – 7:00pm |
| Friday | 10:00am – 7:00pm |
| Saturday | 10:00am – 7:00pm |
| Sunday | 10:00am – 7:00pm |
Considering the convenience of these hours, you're free to indulge in a pampering session after a day's work, or even on a relaxed Sunday. This flexibility underscores DaVi Nails Salon's dedication to meeting the demands of your dynamic lifestyle.
With their diligent attention to detail and customer-oriented philosophy, DaVi Nails Salon truly crafts an environment where you can unwind and rejuvenate, on your own time.
History Of DaVi Nails Salon
Delving into the realm of nail beauty in 1995, the Truong family opened a venture which has since become a remarkable footprint in the beauty industry, a journey mirrored by salons like Lee Nails, Kim Nails, and a few more. The establishment, initially christened 'California Nails,' has evolved to bear a significant moniker, 'DaVi Nails Salon.'
This unique designation originated as an amalgamation of the owners' names, David Truong and Vi Truong Cao, thus creating a personal and unique identity in the salon world.
David Truong, a business graduate, masterfully helms the administrative and strategic facets of the salon. He's known for his keen negotiation skills and astute business management acumen.
Overseeing multiple branch operations, David's expertise in construction has played a pivotal role in the salon's widespread presence.
Complementing David's business skills, Vi Truong Cao serves as the salon's operations maven. She breathes life into styles, fosters superior customer service, and refines procedures that enhance the overall client experience.
Vi's meticulous supervision ensures that all salons under their management exemplify their high standards of service. From a single outlet, DaVi Nails Salon has prospered into a nationwide brand, boasting over 500 franchised locations, majestically housed in Walmarts and shopping malls.
They've carved a niche for themselves through a relentless focus on quality and extraordinary services, continually setting new benchmarks in the beauty industry.
DaVi Nails Salon's journey, from its humble beginnings to its present magnificence, is a testament to the visionary zeal of its founders.
Their unwavering commitment to excellence and customer satisfaction continues to elevate the salon's status, leaving an indelible mark on the beauty landscape.
Final Words
In the realm of nail care and beautification, the comprehensive menu of services offered at DaVi Nails Salon stands unparalleled, providing an impressive range of choices that cater to diverse needs and budgets.
With DaVi Nails prices in 2023 reflecting their commitment to affordability without compromising on quality, they consistently achieve the delicate balance between luxury and value.
This remarkable equilibrium resonates with their clientele, elevating the salon's reputation in the competitive beauty industry.
Regardless of the service sought, be it nail repair, waxing, or an elegant French manicure, DaVi Nails Salon ensures an unmatched experience, making it a go-to destination for nail care enthusiasts across the nation.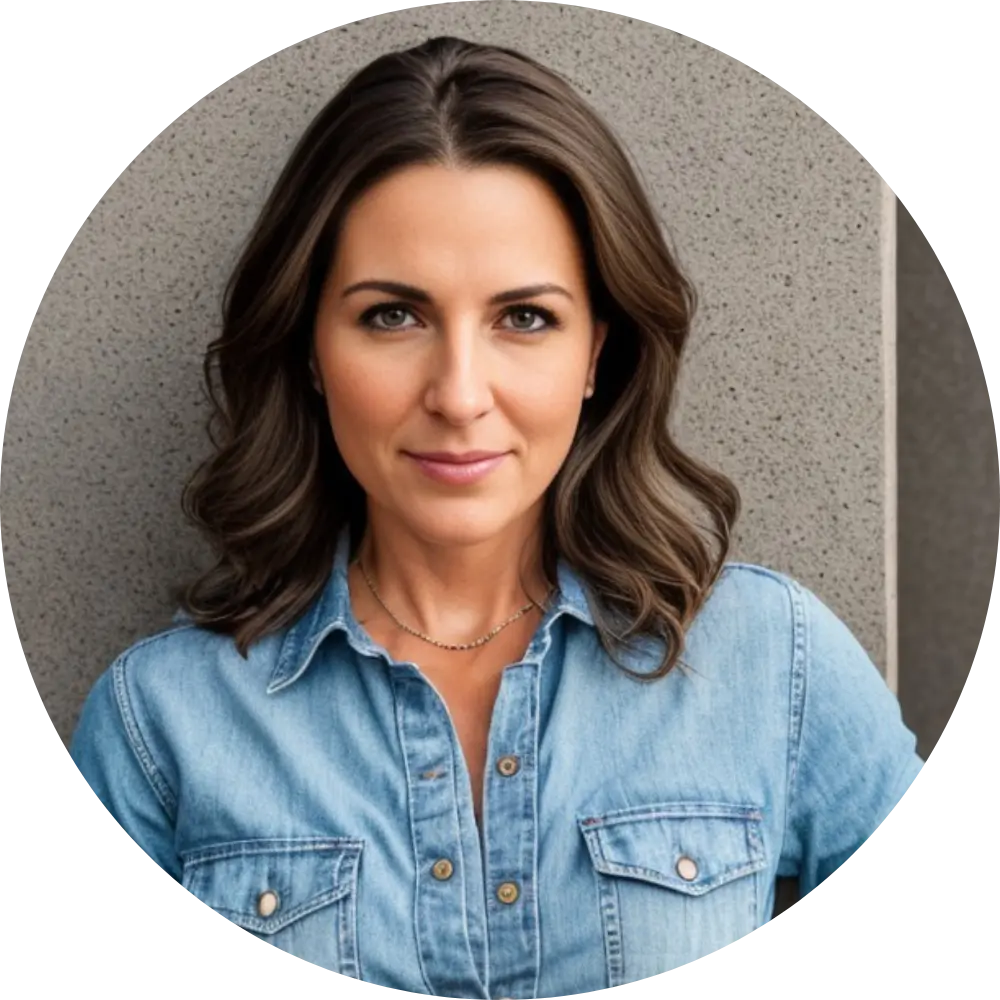 I'm Anna Peterson, creator of Salon Route. Equipped with a Cosmetology License and a degree in Beauty & Wellness from the Aveda Institute, I've honed my skills at renowned brands such as Sephora, MAC, and RMS Beauty. With over a decade of experience, my expertise spans nails, hair, skin, and wellness, which I've passionately infused into Salon Route. I'm dedicated to providing an all-inclusive platform for beauty and wellness services, resources, and products. I believe in accentuating individual beauty and promoting well-being through holistic methods. Continuously innovating, I ensure Salon Route remains at the cutting edge of beauty and wellness trends.