Are you tired of scrolling through endless pages of salon pricing only to end up more confused than ever? We have prepared this guide on Salon Lofts Prices 2023, crafted by a team of experts with first-hand experience for discerning individuals like you!
Our in-depth analysis and carefully curated information will leave you feeling informed, satisfied, and ready to make the best decision for your next salon visit.
In today's fast-paced world, finding a salon that offers top-notch services without breaking the bank can be daunting.
That's where our guide comes in, shedding light on the significance of understanding salon pricing structures and their relevance to your needs.
From haircuts to color treatments and waxing to eyebrow shaping, our comprehensive coverage caters to a wide range of interests and budgets.
Embark on a journey with us to explore the exciting world of Salon Lofts Prices and find the perfect match for your style and wallet.
Salon Lofts Prices In 2023
Haircuts & Styling
| Services | Average Price |
| --- | --- |
| Crisping | $10 |
| Bang Trim | $10 |
| Beard Trim | $10 |
| Children's Cut (0-2 Years) | $15 |
| Children's Cut & Style (3-12 Years) | $25 |
| Conditioning Treatment (Add on Service) | $20 |
| Conditioning Treatment | $30 |
| Men's Cut & Style | $35 |
| Blowout | $35 |
| Women's Cut & Style | $50 |
For those seeking a quick touch-up or a subtle change, consider opting for a Crisping, Bang Trim, or Beard Trim. These services are perfect for maintaining your current look, ensuring you stay polished and fresh between full salon appointments.
Salon Lofts also provides specialized services for children, with age-appropriate options like Children's Cut (0-2 Years) and Children's Cut & Style (3-12 Years). Trust their expert stylists to handle your little ones' haircare needs, creating an enjoyable experience for you and your child.
Don't forget about the health of your hair! With the Conditioning Treatment (Add on Service) or a standalone Conditioning Treatment, you can revitalize and nourish your locks, leaving them soft, shiny, and more manageable.
Men's Cut & Style and Women's Cut & Style services cater to the diverse preferences of their clients. Whether you want a trendy, low-maintenance look or a sophisticated and timeless style, Salon Lofts has you covered.
Finally, opt for a professional Blowout to achieve that salon-fresh look and feel for your next special event or to treat yourself to an expertly styled finish.
Coloring
| Services | Average Price |
| --- | --- |
| Face Frame Highlights & Style | $30 & Up |
| Men's Color | $40 & Up |
| Color Retouch & Style | $55 & Up |
| Shine Gloss + Style | $55 & Up |
| All Over Color & Style | $75 & Up |
| Men's Color + Cut | $75 & Up |
| Partial Highlights & Style | $75 & Up |
| Face Frame Highlights + Cut + Style | $80 & Up |
| Color Retouch + Partial Foil + Style | $85 & Up |
| Full Highlights & Style | $100 & Up |
| Color Retouch + Cut + Style | $105 & Up |
| Shine Gloss + Cut + Style | $105 & Up |
| All Over Color + Cut + Style | $125 & Up |
| Partial Highlights + Cut + Style | $125 & Up |
| Color Retouch + Partial Foil + Cut + Style | $135 & Up |
| Full Highlights + Cut + Style | $150 & Up |
For a subtle yet striking effect, opt for Face Frame Highlights & Style, which focuses on accentuating your facial features. If you're a gentleman seeking a color change, Men's Color and Men's Color + Cut are tailored specifically to meet your needs.
Color Retouch & Style is perfect for maintaining your current color, seamlessly blending regrowth with your existing shade. For an extra boost of shine, consider Shine Gloss + Style, which adds vibrancy to your hair without a drastic change.
All Over Color & Style transforms color, while Partial Highlights & Style creates a multi-dimensional effect. For an all-in-one service, Face Frame Highlights + Cut + Style combines color, cut, and style for a stunning transformation.
Color Retouch + Partial Foil + Style is an excellent choice for those looking to combine color retouch with highlights. Full Highlights & Style offers a more comprehensive highlighting service, and when paired with a cut and style, it gives your hair a complete makeover.
Waxing
| Service | Average Price |
| --- | --- |
| Lip | $9 |
| Chin | $9 |
| Eyebrow Shaping | $17 |
| Nose | $17 |
| Ear | $17 |
| Eyebrow Tint | $20 |
| Eyebrow Tint + Eyebrow Shaping | $32 |
| Full Face (Brow, Lip, and Chin) | $35 |
Starting with facial waxing, you can opt for Lip or Chin waxing services to remove unwanted hair from these delicate areas. For perfectly sculpted brows, consider Eyebrow Shaping, where expert estheticians create a flattering shape tailored to your unique facial structure.
Nose and Ear waxing services are also available to remove unwanted hair from these often-overlooked areas. Achieve a polished appearance that leaves you feeling confident and refreshed.
Enhance your brow game with Eyebrow Tint or the combined Eyebrow Tint + Eyebrow Shaping service. These options add depth and definition to your brows, framing your face and accentuating your eyes.
Finally, for a complete facial waxing experience, the Full Face (Brow, Lip, and Chin) service ensures a smooth and hair-free appearance, allowing your skin to feel rejuvenated and refreshed.
Formal Design
| Services | Average Price |
| --- | --- |
| Special Occasion | $65 & Up |
| Bridal (Trial Run) | $70 & Up |
| Bridal (Day of) | $75 & Up |
Their Special Occasion service is designed to cater to any event, from proms to gala dinners. The skilled stylists at Salon Lofts can create a stunning hairstyle that complements your outfit and enhances your natural beauty.
For brides-to-be, the Bridal (Trial Run) service is essential in achieving your dream wedding look. Collaborate with expert stylists to find the perfect hairstyle that suits your face, matches your wedding dress, and reflects your personal style.
You can trust the Bridal (Day of) service on your wedding day to bring your vision to life. The professionals at Salon Lofts understand the importance of this once-in-a-lifetime event and will ensure your hair is flawlessly styled and camera-ready.
Straightening
| Services | Average Price |
| --- | --- |
| Brazilian Straightening Treatment | $275 & Up |
Looking for a sleek, smooth, and frizz-free hairstyle? Salon Lofts offers Brazilian Straightening Treatment, a game-changer in hair straightening services. This revolutionary treatment tames unruly locks and adds a stunning shine to your tresses.
The expert stylists at Salon Lofts ensure the treatment is tailored to your hair type and needs, resulting in a long-lasting, manageable, and salon-quality finish.
Products Sold By Salon Lofts
At Salon Lofts, they understand that your hair journey doesn't end with a salon visit. To ensure your hair looks and feels its best every day, Salon Lofts offers a wide range of high-quality hair care products that cater to various hair types, concerns, and styling preferences.
From nourishing shampoos and conditioners to styling aids and treatments, the expert stylists at Salon Lofts are dedicated to helping you find the perfect products to maintain your hair's health and beauty.
They provide personalized recommendations based on your unique hair needs, ensuring you achieve salon-worthy results at home.
Salon Lofts prides itself on offering a carefully curated selection of top-of-the-line brands, such as Joico and Tigi, known for their innovative formulas and commitment to excellence.
Their assortment of brands ensures that you have access to a diverse range of products, catering to every hair care and styling need imaginable.
Not only do Salon Lofts cater to specialized hair care requirements, but they also offer a range of essential everyday products to fulfill your holistic grooming needs.
Salon Lofts ensures you are well-equipped to look and feel your best daily, from men's fashion and personal hygiene items to hair creams and beard balms.
The Salon Lofts team is passionate about helping you achieve a polished and well-groomed appearance in and out of the salon.
Their extensive range of products, coupled with expert advice, empowers you to take control of your hair care and grooming routines, making every day a great hair day.
Trust Salon Lofts to be your one-stop destination for all your hair care and grooming needs as they continue to provide exceptional products and services tailored to your preferences.
History Of Salon Lofts
Founded in 1982, Salon Lofts began as a trailblazing enterprise with the vision to revolutionize the salon industry.
Recognizing the need for a modern, adaptable salon experience, they created a business model that catered to the evolving demands of college students.
Fast forward to today, and Salon Lofts has grown to boast over 4,000 locations across the United States, making them a leading name in the beauty and hair care industry among other brands such as Paul Mitchell, JCPenney, HairCuttery, Knockouts & more.
One of the unique aspects of Salon Lofts is their private suites, designed to provide ample space for stylists to work in a comfortable and relaxing environment.
This innovative approach has allowed them to expand their chain to over 200 locations in 26 states, offering affordable and high-quality beauty care to a diverse clientele.
Salon Lofts is proud of its core values: loyalty, eclecticism, empowerment, enterprise, artistry, unpretentiousness, uniqueness, and supportiveness. These values drive the company's mission to create an unparalleled salon experience for clients and stylists.
Salon Lofts goes beyond offering aesthetically pleasing spaces; they are committed to equipping Loft Owners with the resources, support, and education necessary to elevate their businesses.
They achieve this through a range of services, including Loft Owner Support, Loft Owner Solutions Programs, and the assistance of a dedicated Market Manager.
These offerings enable Independent Beauty Professionals to find the ideal Loft while fostering their businesses growth.
Salon Lofts aims to empower Loft Owners to take control of their destinies. By allowing them to manage their schedules, clients, and earnings, they create an environment where Loft Owners can thrive while receiving essential guidance and support from Salon Lofts along the journey.
Salon Lofts has been a pioneer in the suite rental concept, providing Lofts to entrepreneurs so they can operate their beauty businesses in a space tailored to their needs.
As a result, they have successfully built a network of thousands of Loft Owners in over 220 locations, and their enthusiasm for shaping the future of the salon industry remains unwavering. As the Salon Loft's legacy continues to flourish, they remain dedicated to innovation and excellence.
By staying true to its values and prioritizing the needs of its clients and Loft Owners, Salon Lofts has established itself as an industry leader, committed to revolutionizing the beauty and hair care landscape for generations to come.
Final Words
Salon Lofts offers an exceptional range of services at competitive prices that cater to the diverse needs of its clients. Their commitment to providing a personalized experience and top-quality beauty care makes them a top choice for anyone seeking a salon with a genuine understanding of their individual requirements.
The affordable Salon Lofts prices in 2023 and their innovative approach to empowering beauty professionals have positioned Salon Lofts as a key player in the salon industry.
As you explore the world of beauty care, it's important to make informed decisions on where to invest your time and money.
Salon Lofts stands out as an excellent choice, offering a wide array of services, from haircuts and styling to coloring, waxing, and more, all delivered by highly skilled professionals in a comfortable and luxurious environment.
So, if you're in search of a salon experience that combines quality, value, and a personal touch, Salon Lofts is undoubtedly worth considering.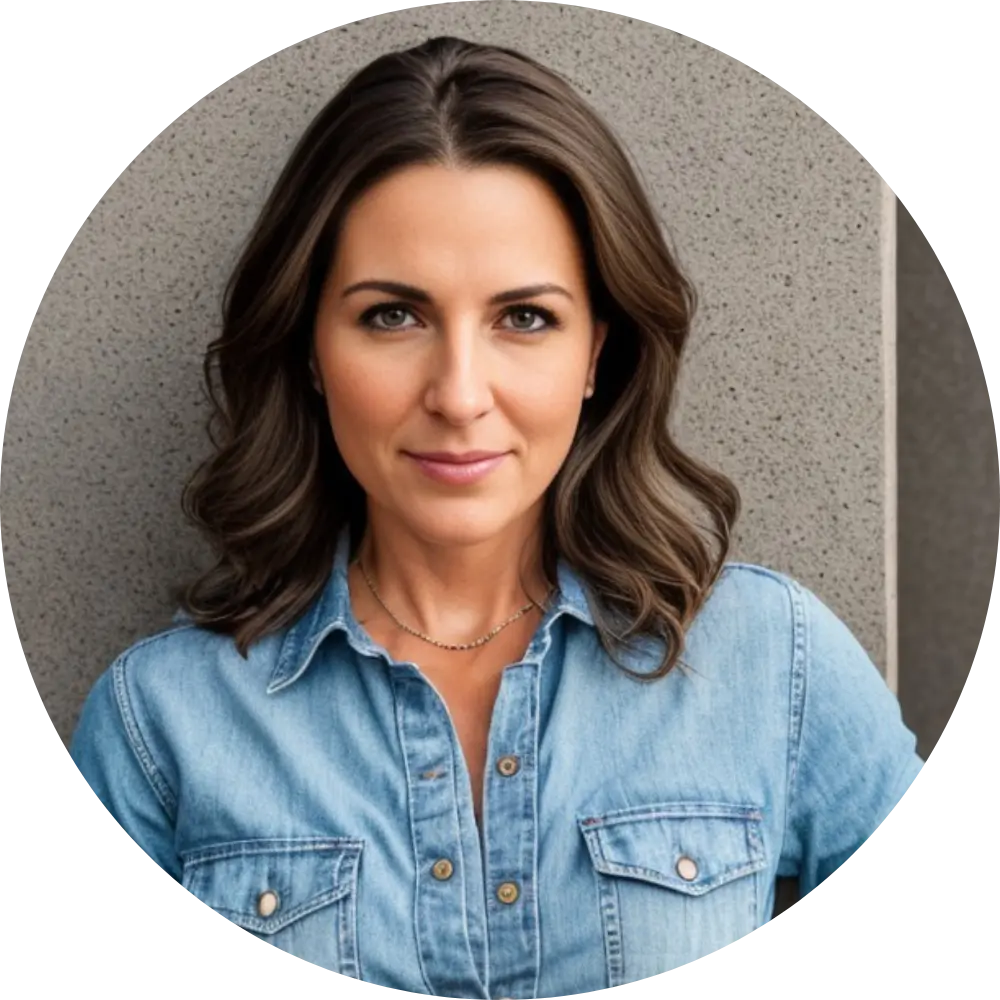 I'm Anna Peterson, creator of Salon Route. Equipped with a Cosmetology License and a degree in Beauty & Wellness from the Aveda Institute, I've honed my skills at renowned brands such as Sephora, MAC, and RMS Beauty. With over a decade of experience, my expertise spans nails, hair, skin, and wellness, which I've passionately infused into Salon Route. I'm dedicated to providing an all-inclusive platform for beauty and wellness services, resources, and products. I believe in accentuating individual beauty and promoting well-being through holistic methods. Continuously innovating, I ensure Salon Route remains at the cutting edge of beauty and wellness trends.