Uncover the allure of affordable luxury with Lee Nails, the nail salon that prioritizes customer care, outstanding service quality, and unbeatable hygiene standards.
As experts in the beauty industry, we're here to enlighten you about their competitive pricing, which starts from $19 for a manicure and $30 for a pedicure.
Lee Nails offers a comprehensive suite of services including but not limited to waxing, facials, and eyelash extensions.
By the end of this deep dive, you'll emerge with a thorough understanding of Lee Nails prices 2023, and its value proposition, armed with insights to make informed decisions about your next beauty investment.
Don't miss this exclusive glimpse into the Lee Nails experience – because beauty doesn't have to break the bank.
Lee Nails Prices In 2023
Manicures
| Services | Average Price |
| --- | --- |
| Lee Spa Manicure | $19 |
| Deluxe Manicure | $28 |
| Hot Stone Manicure | $33 |
| Shellac Manicure | $34 |
| Herbal Manicure | $37 |
The Lee Spa Manicure is a rejuvenating retreat for your hands, transforming them with a unique blend of professional techniques and high-quality products.
For those seeking a lavish upgrade, the Deluxe Manicure is an indulgent experience that nurtures your nails and revitalizes your senses.
The Hot Stone Manicure takes pampering to another level, incorporating soothing warm stones that massage away stress and promote well-being.
Lee Nails also offers the Shellac Manicure, a long-lasting solution that combines the durability of gel with the natural look of regular nail polish.
The result is stunning, chip-resistant nails that maintain their shine for weeks. Lastly, there's the Herbal Manicure, a fusion of natural herbs that soothe and condition your skin, a truly holistic service that reinforces the salon's commitment to wholesome, natural beauty.
Pedicures
| Services | Average Price |
| --- | --- |
| Gel Polish Color | $15 |
| French Gel Polish Color | $20 |
| Lee Spa Pedicure | $28 |
| Pedicure With Callus Treatment | $35 |
| Foot Massage (30 mins) | $35 |
| Lee Spa Pedicure | $30 |
| Lemon Lime Pedicure | $44 |
| Peppermint Deluxe Pedicure | $44 |
| Organic Detox Bomb Pedicure | $49 |
| Organic Detox Bomb Pedicure With Paraffin & Hot Stone Massage | $59 |
| Hot Stone Pedicure | $54 |
| Volcano Spa CBD Pedicures | $55 |
| Herbal Detox Pedicure | $65 |
| Volcano Spa CBD Pedicures With Paraffin & Hot Stone Massage | $65 |
For those desiring a pop of color that lasts, the Gel Polish Color and its sophisticated counterpart, the French Gel Polish Color, provide enduring, vibrant hues that stand the test of time.
The salon's distinctive Lee Spa Pedicure is a transformative escape, treating your feet to a luxurious rejuvenation. Adding a notch of intensive care, the Pedicure with Callus Treatment focuses on eliminating hard skin, leaving your feet supple and revitalized.
Elevate relaxation with their Foot Massage service, a blissful interlude that will soothe away your day's stress. Opt for the invigorating Lemon Lime Pedicure for a zestful journey, or the Peppermint Deluxe Pedicure for a cooling and refreshing experience.
The Organic Detox Bomb Pedicure offers a purifying respite, while its enhanced version comes complete with Paraffin and Hot Stone Massage, promoting circulation and tranquility. A variation of this service, the Hot Stone Pedicure, focuses on the therapeutic effects of warmth on your feet.
For a holistic approach, the Volcano Spa CBD Pedicures introduce the soothing properties of CBD, with an upgraded version featuring Paraffin and Hot Stone Massage for an all-around lavish treat.
Finally, the Herbal Detox Pedicure provides a potent mix of nature's best, detoxifying and renewing your feet for that walkable wow factor.
Nail Enhancements
| Services | Average Price |
| --- | --- |
| Add Gel Polish W/Service | $15 |
| Fill-In | $20 & up |
| Add French Gel Polish W/Service | $20 |
| Fill-In | $22 & up |
| Acrylic Nails Full Set | $30 & up |
| Fill-In | $25 & up |
| Coffin Or Pointed Nails Full Set | $37 & up |
| White Tip W/Gel Full Set | $40 & up |
| Acrylic Color W/Gel Full Set | $40 & up |
| Fill-In | $30 & up |
| Pink & White W/Gel Full Set | $50 & up |
| Ombre Full Set | $55 & up |
| Fill-In | $45 & up |
If you're looking for an enduring polish, consider adding the Gel Polish or French Gel Polish with your service, both offering a sleek, vibrant finish that lasts.
Discover their Fill-In services, accommodating diverse needs and budgets, ensuring your nails remain pristine and fabulous. The Acrylic Nails Full Set option serves as an excellent canvas for creativity, or if you're seeking something edgier, consider the Coffin or Pointed Nails Full Set.
Those craving a flawless, clean look can opt for the White Tip with Gel Full Set, while those in search of some color will love the Acrylic Color with Gel Full Set. For the pink enthusiasts, there's the Pink & White with Gel Full Set, a charming palette for your nails.
The Ombre Full Set is a delightful gradient service, ideal for those who wish to showcase a transition of shades at their fingertips.
Natural Spa (Healthy Spa)
| Services | Average Price |
| --- | --- |
| SNS Color (Full Set) | $40 |
| SNS Pink & White (Full Set) | $50 |
Unleash the vibrancy of your nails with their SNS Color Full Set, offering a spectrum of hues to mirror your personality. Or opt for a classic, chic look with the SNS Pink & White Full Set, delivering a timeless elegance to your fingertips.
Add On To Any Services
| Services | Average Price |
| --- | --- |
| Cut Down | $3 |
| Nail Repair | $3 & Up |
| Shiny Buff | $5 |
| Acrylic, Shellac or SNS Take-Off W/Service | $5 |
| Hot Stone | $6 |
| Paraffin On Hands or Feet | $7 |
| French | $10 |
Opt for the Cut Down service to achieve a cleaner, polished look. For those unexpected breaks or chips, the Nail Repair service is always at your rescue, restoring strength and aesthetics.
The Shiny Buff option adds an extra gleam to your nails, bringing forth their natural, healthy glow. Need to refresh your nails for a new look? Acrylic, Shellac, or SNS Take-Off services with any other service seamlessly transition you from one style to another.
For a touch of luxury, consider the Hot Stone treatment, which can elevate any nail service to a full-blown pampering session. Drench your hands or feet in a soothing Paraffin treatment to boost moisture and softness.
Last but not least, don't overlook the timeless French style, an elegant add-on that never loses its charm.
Walk-In Services
| Services | Average Price |
| --- | --- |
| Trim Down & File Only | $8 |
| Polish Change on Hands | $10 |
| Toenails Cut Only | $10 & Up |
| Gel Polish Take Off Only | $10 |
| Polish Change on Toes | $14 |
| SNS Or Acrylic Take Off Only | $15 |
| French Polish Change on Hands | $15 |
| French Polish Change on Toes | $17 |
| Gel Color Change on Hands or Toes | $23 |
| Gel French Change on Hands or Toes | $28 |
No need for an appointment, simply walk in and choose from a plethora of options. If your nails have grown out, the Trim Down & File Only service ensures your nails retain their elegance and neatness.
For a quick style swap, opt for a Polish Change on Hands or Toes, adding an instant dash of glamour to your look.
Barefoot elegance is a promise with the Toenails Cut Only service, taking care of those oft-neglected digits. If you're looking to transition from gel polish, their gentle Gel Polish Take-Off Only service comes highly recommended.
For acrylic or SNS enthusiasts, the salon offers a dedicated Take Off Only service, promising a smooth transition without damaging the natural nails. Embrace the timeless allure of the French manicure with the French-Polish Change on Hands or Toes.
If you are looking to take it up a notch, opt for the Gel Color Change on Hands or Toes, offering a long-lasting, high-gloss finish. For a sophisticated twist, the Gel French Change on Hands or Toes provides an elegant alternative.
Kids Spa (Under 10-11 Years Old)
| Services | Average Price |
| --- | --- |
| Manicure | $13 |
| Pedicure | $20 |
| Manicure W/Gel | $25 |
| Pedicure W/Gel | $30 |
Their manicure service fosters delicate care for little fingers, ensuring a dainty finish. For the complete pampering experience, the pedicure service introduces children to foot care with a touch of fun.
Elevating the classic offerings, Lee Nails also provides a Manicure W/Gel service, promising the resilience of gel polish that can keep up with active kids.
Similarly, the Pedicure W/Gel service offers a vibrant and long-lasting pop of color for tiny toes. These children-friendly services are an excellent way to introduce your kids to the world of self-care in a fun, engaging manner.
Waxing
| Services | Average Price |
| --- | --- |
| Lip | $8 |
| Eyebrows | $10 |
| Chin | $10 & Up |
| Nose | $12 |
| Eyebrows Tinting | $20 |
| Ears | $25 |
| Belly | $30 & Up |
| Arms | $35 & Up |
| Chest | $35 & Up |
| Bikini | $40 |
| Eyebrows Henna | $40 |
| Back | $40 |
| Half Legs | $40 & Up |
| Full Face | $45 |
| Brazilian | $60 |
| Full Legs | $65 & Up |
Embrace the allure of sleekness, starting with the smallest details such as a perfectly defined lip or expertly shaped eyebrows. Chin and nose services offer a flawless, smooth complexion that you'll love to touch.
Revel in the added dynamism brought by Eyebrows Tinting, enhancing the eye area's expressiveness. Ears and belly waxing services ensure a seamless look, radiating confidence in any outfit.
Luxurious arms, chest, and back waxing services provide a harmonious aesthetic for those seeking a comprehensive grooming routine.
For more intimate needs, the Bikini and Brazilian services embody meticulousness, assuring utmost comfort in your most personal zones. The Eyebrows Henna service captures a unique twist on conventional brow styling, offering a distinct edge to your look.
Lower body waxing is also mastered at Lee Nails Salon, with the choice between Half Legs and Full Legs services. Complete the transformation with a Full Face waxing service, offering a radiant, soft canvas for your daily skincare or makeup routine.
Eyelash Extension
| Services | Average Price |
| --- | --- |
| Temporary Cluster (2 weeks) | $40 |
| Fuller Cluster (2 weeks) | $50 |
| Permanent Individual Fill | $70 & Up |
| Permanent Individual (6 weeks) | $130 |
Elevate your look with a Temporary Cluster, a two-week solution that adds depth and allure to your eyes, perfect for special occasions or experimenting with a new look. For a more intense gaze, the Fuller Cluster, also lasting for two weeks, offers a more voluminous finish.
If you're seeking a long-lasting enhancement, consider the Permanent Individual Fill. It delivers a stunningly natural yet captivating aesthetic, truly bringing your eyes to life. For those looking for a blend of longevity and excellence, the six-week Permanent Individual eyelash extension is an excellent choice.
Facial
| Services | Average Price |
| --- | --- |
| Personal Facial | $55 |
| Men's Grooming Facial | $55 |
| Acne & Oily Skin Facial | $90 |
| Deep Pore Cleansing | $90 |
| Anti-Aging | $90 |
Their Personal Facial customizes skincare routines to your individual needs, offering a personal touch to your beauty regimen. The Men's Grooming Facial attends to the unique requirements of men's skin, providing meticulous care and attention.
For those combating acne or excess oil, the Acne & Oily Skin Facial is a game-changer, specifically designed to restore balance and clarity.
The Deep Pore Cleansing service goes beyond the surface, detoxifying and refreshing your complexion from deep within the skin. To counteract signs of aging, their Anti-Aging facial is the ideal choice, promising to restore youthful glow and vitality.
Group Parties
| Services | Average Price |
| --- | --- |
| Anniversary Party | N/A |
| Birthday Party | N/A |
| Bridal Shower | N/A |
| Corporate Events | N/A |
| Girls-Set-Together | N/A |
| Special Occasion | N/A |
Lee Nails Salon E-Gift (Gift Cards)
Lee Nails Salon's E-Gift Cards are the perfect surprise for any occasion. Whether celebrating Christmas, a birthday, or expressing gratitude, their E-Gift Cards cater to a multitude of events, including Easter, Father's Day, Mother's Day, Valentine's Day, Graduation, and more.
Creating an E-Gift Card is a breeze. Simply select your preferred design, add personal touches, and let Lee Nails Salon handle the rest. Input the desired amount (up to $100 limit) along with your name and email. Specify the lucky recipient's information, including their name, email, and phone number, ensuring that the gift reaches the correct hands.
Make the gift even more special by adding a heartfelt message (up to 160 characters), expressing your sentiments to the recipient. Customize the delivery date to ensure it aligns with the intended occasion, and your E-Gift Card is set to go!
Whether you're treating someone to a luxurious spa day or helping them explore the salon's wide range of services, Lee Nails Salon's E-Gift Cards are a versatile and convenient gift option. They represent more than just a monetary value – they're an invitation to a world of relaxation and pampering, all at the fingertips of the person you care about.
Products Sold By Lee Nails Salon
For individuals passionate about exquisite nails, Lee Nails Salon offers a diverse selection of nail polishes, showcasing a myriad of colors suitable for every taste and occasion.
Their collection ranges from classic hues to trendy tones, allowing you to experiment with styles and express your unique personality.
While they primarily focus on exceptional salon services, they also cater to your at-home nail care needs. However, please note that their product offerings can vary depending on the location.
Therefore, to explore the comprehensive range of products at a salon near you, a quick phone call for confirmation is highly recommended.
Whether you're hunting for the perfect shade for your next event or simply wish to extend the salon-quality experience to your home, Lee Nails Salon is your go-to destination.
Lee Nails Salon Hours Of Operation
In the pursuit of magnifying beauty, Lee Nails Salon meticulously crafts its schedule to accommodate clients' diverse lifestyles and preferences. The salon's operating hours extend generously across the week, ensuring you always have the time to pamper yourself.
On Mondays, they set the tone for the week, opening their doors at noon and bidding farewell to the last client at 7:30 pm. From Tuesday through Saturday, you can drop in at your convenience anytime between the extended hours of 9:00 am to 7:30 pm.
Sunday appointments are also an option, with operating hours from 11:00 am until 5:00 pm. These varied hours allow clients the flexibility to schedule their self-care routine without conflict.
Here is a handy table for your reference.
| Operating Days | Hours |
| --- | --- |
| Monday | 9:00 am – 7:30pm |
| Tuesday | 9:00 am – 7:30 pm |
| Wednesday | 9:00 am – 7:30 pm |
| Thursday | 9:00 am – 7:30 pm |
| Friday | 9:00 am – 7:30 pm |
| Saturday | 9:00 am – 7:30 pm |
| Sunday | 11:00 am – 5:00 pm |
As each moment in Lee, Nails Salon is an invitation to relax and revitalize, it's important to keep these timings in mind when planning your visits.
It's always recommended to book your appointment in advance to ensure a seamless and relaxed experience. Remember, your time at Lee Nails Salon is more than an appointment—it's your personal escape to a world of beauty and tranquility.
History Of Lee Nails Salon
Casting its beauty spell for over two decades, Lee Nails Salon is a gem in the nail and beauty industry, paralleled by other notable salons such as DaVi Nails, Nails 4 U, Anthony Vince Nail Spa, and many other brands.
What began as a single establishment 20 years ago, has beautifully transformed into a nationwide phenomenon, much like its industry peers.
While its spread across urban and suburban locales, each salon maintains its unique identity, curated to match the locale's vibe and charm.
Lee Nails Salon embodies a promise of sustainability and environmental consciousness. The usage of high-quality, organic, and animal-friendly products only enhances the beauty of their services.
These ethical choices have not only attracted health-conscious patrons but also those who care for the planet. Beyond the use of premium products, Lee Nails Salon manifests a deep commitment to customer satisfaction.
The experience here transcends mere service, cocooning patrons in a space of luxurious comfort and pampering. Whether it's the joy of hosting group parties or the smile accompanying a rejuvenating mani-pedi, every facet of their service is meticulously designed.
The salon champions the ethos of inclusivity. It's an all-ages welcome, a premium sanctuary where one can feel pampered, cared for, and renewed. Patrons can secure an appointment in advance for a seamless experience, but the salon's welcoming ambiance extends to walk-ins too.
As the narrative of Lee Nails Salon continues to unfold, it adheres to its founding principles—offering premium, healthful services, and being a brand that stands for more than just beauty.
Its journey reflects its dedication to providing a unique experience—one that marries the appeal of modern aesthetics with the allure of conscious, ethical beauty choices. It's no wonder that Lee Nails Salon is a preferred choice among discerning beauty aficionados nationwide.
Final Words
In the world of beauty and wellness, there's a rare combination that resonates with consumers – value, quality, and conscious choices. This precise blend is reflected in Lee Nails Prices 2023, making them a preferred choice among discerning patrons.
Their pricing structure caters to a broad spectrum of services, right from a simple polish change to an elaborate, luxurious spa pedicure, while emphasizing the use of sustainable, environmentally-friendly products.
While navigating this realm of aesthetics, one can expect not just expert treatments but an experience steeped in care and conscious luxury.
So, whether it's a treat-yourself moment or a routine self-care ritual, Lee Nails Salon offers an intersection of affordability, quality, and ethical beauty.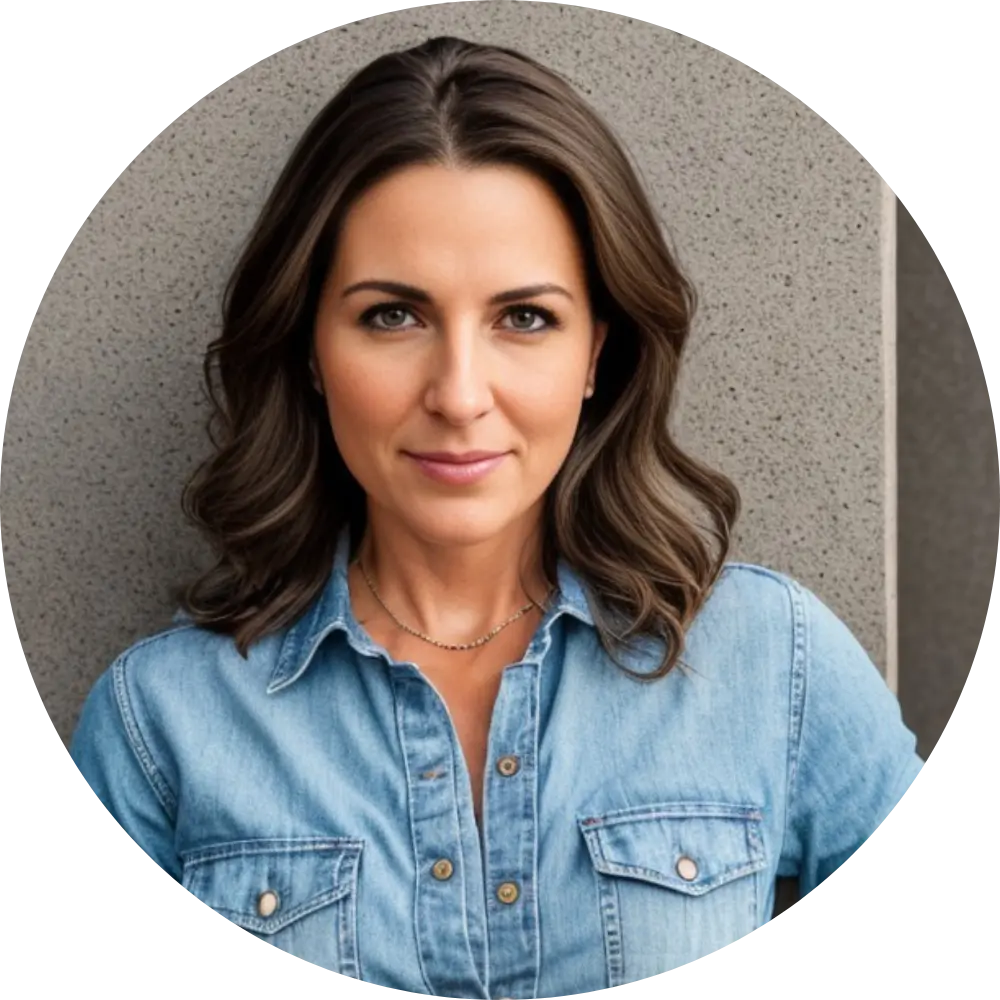 I'm Anna Peterson, creator of Salon Route. Equipped with a Cosmetology License and a degree in Beauty & Wellness from the Aveda Institute, I've honed my skills at renowned brands such as Sephora, MAC, and RMS Beauty. With over a decade of experience, my expertise spans nails, hair, skin, and wellness, which I've passionately infused into Salon Route. I'm dedicated to providing an all-inclusive platform for beauty and wellness services, resources, and products. I believe in accentuating individual beauty and promoting well-being through holistic methods. Continuously innovating, I ensure Salon Route remains at the cutting edge of beauty and wellness trends.