Are you looking to revamp your hairstyle, indulge in self-care, or simply need a fresh trim? Our in-depth exploration of Magicuts Prices in 2023 is a topic that directly caters to your beauty and grooming needs.
As a team of industry experts in the world of hairstyling and salon services, we're here to guide you through the fascinating realm of Magicuts – a salon that strikes the perfect balance between quality and affordability.
Our primary focus is to provide you with a comprehensive understanding of Magicuts prices, ensuring that you can make informed decisions and get the most out of your salon experience.
We've meticulously researched and compiled the data, taking into account the latest trends, consumer feedback, and official information from the Magicuts salon website.
By delving into our carefully curated content, you'll not only gain valuable insights into the cost of various services offered at Magicuts but also discover the factors that make this salon a popular choice among beauty enthusiasts.
Our goal is to leave you feeling confident and equipped with the knowledge you need to make the best decision for your hair and wallet.
Let us take you on a journey through the exciting world of Magicuts Prices in 2023– a realm where style meets affordability.
Magicuts Prices In 2023
Haircuts
| Services | Average Price |
| --- | --- |
| Kids Under 10 Age | $11 |
| Regular Haircut | $16 |
| Haircut, Shampoo, & Dry Styling | $22 |
| Shampoo With A Haircut (Additional) | $4 |
| Beard Or Bangs Trim | $8 |
| Style Dry With Cut (Additional) | $7 |
Magicuts Salon takes pride in offering a diverse range of hair services tailored to suit every individual's needs, desires, and budget.
We've compiled an in-depth look at Magicuts' haircut services that cater to various age groups and styling preferences, ensuring a satisfying experience for everyone.
For the youngest clientele, the Kids under 10 age service provides a gentle and enjoyable experience, helping children feel at ease while trimming and styling their hair.
Magicuts stylists are skilled in working with little ones, creating a fun and relaxing atmosphere that will make their haircut a delightful experience.
The regular haircut service at Magicuts appeals to those seeking a quick, professional trim without any added frills. This service focuses on precision and efficiency, ensuring that you leave the salon with a fresh, expertly crafted look.
Elevate your salon experience with the haircut, shampoo, & dry styling package, which combines the essentials of a great haircut with the luxury of a soothing shampoo and expertly executed dry styling.
For those seeking additional pampering, Magicuts offers the option of adding shampoo with a haircut, ensuring your hair is cleansed and prepped before your trim.
Similarly, the salon provides beard or bangs trim services for those who want to maintain and refine their facial hair or bangs.
Lastly, the style dry with a cut that is an additional service ensures a flawless finish to your haircut by providing a professional blowout or styling, leaving you ready to dazzle and conquer the day.
Their focus is on delivering a personalized and fulfilling experience, regardless of your age, style preferences, or budget.
Expert Services
| Services | Average Price |
| --- | --- |
| Highlights | $90 |
| Color Treatments (With Shampoo, Cut, & Style) | $44 |
| Specialty Perms (Weave, Spiral, Piggyback) | $97 |
| Perms (With Shampoo, Cut, & Style) | $58 |
| Facial Waxing (Begins) | $8 |
| Foils (Each Extra Foil Will Cost $7) | $40 |
Expert Services cater to those who wish to indulge in a more luxurious and transformative experience. By exploring these premium offerings, you can elevate your style and enhance your look with the skill and finesse of Magicuts' experienced stylists.
For those looking to add a vibrant touch to their hair, the Highlights service provides an array of stunning color options, giving your tresses a radiant, multi-dimensional effect.
Please make a note that longer hair may require an additional fee to ensure perfect color saturation and coverage.
Magicuts' color treatments (with shampoo, cut, & style) offer a complete makeover experience, seamlessly blending your choice of color with a tailored haircut and professional styling, leaving you with a refreshed and polished look.
Specialty Perms, such as weave, spiral, or piggyback, provide a personalized approach to adding curls or waves to your hair, creating a unique and captivating texture that suits your individual preferences and style.
The Perms with shampoo, cut, & style package combine the allure of beautiful curls with the essentials of a great haircut, culminating in a perfectly sculpted and styled finish.
For those seeking facial hair refinement, the facial waxing service provides a gentle and efficient solution for removing unwanted hair and shaping eyebrows.
Finally, the Foils service allows you to add stunning accents to your hair with expertly placed color foils. Each additional foil will cost $7, giving you the flexibility to customize your look to your heart's content.
Products Sold By Magicuts Salon
Magicuts Salon's commitment to quality extends beyond its exceptional services to the carefully curated selection of products available for purchase.
As experts in the field of hair care and styling, we understand the importance of using top-of-the-line products to maintain and enhance your salon-fresh look.
Magicuts features a stellar lineup of products from renowned salon brands, including DESIGNLINE, Paul Mitchell, Biolage, Redken, Nioxin, It's a 10, American Crew, and more.
These high-quality products cater to various hair types, concerns, and styling needs, ensuring that you'll find the perfect match for your unique tresses.
The DESIGNLINE range offers a versatile selection of products, from shampoos and conditioners to styling aids, designed to address your hair's specific requirements.
Paul Mitchell, a revered name in hair care, provides innovative solutions that blend advanced technology with natural ingredients, promoting healthy, gorgeous locks.
Biolage harnesses the power of botanicals to create gentle yet effective products that nourish and protect your hair. Redken offers cutting-edge formulas that tackle hair concerns head-on, delivering salon-quality results.
Nioxin specializes in promoting scalp health and addressing thinning hair, while It's a 10 provides a diverse range of multi-functional products that simplify your hair care routine.
For the gentlemen, American Crew offers an extensive collection of grooming essentials, from hair care to shaving products, designed to elevate the modern man's grooming experience.
Magicuts Salon is your one-stop shop for premium hair care and styling products, ensuring that you can maintain and prolong the benefits of your salon visit.
Magicuts Salon Gift Cards
Give the gift of style and pampering with Magicuts Salon Gift Cards, a perfect present for friends and loved ones.
In the realm of beauty and self-care for many years, we recognize the significance of a thoughtful gift that allows your loved ones to indulge in an unforgettable salon experience.
Magicuts Salon Gift Cards can be purchased and redeemed at participating salons, providing recipients the flexibility to choose from a wide array of services, including haircuts, styling, color treatments, and more.
These versatile gift cards cater to everyone's unique preferences, ensuring a delightful and personalized experience.
Whether it's a birthday, anniversary, or simply a gesture of appreciation, Magicuts Salon Gift Cards are an excellent choice that guarantees a memorable and satisfying salon visit.
Allow your loved ones to bask in the expert touch of Magicuts' talented stylists, leaving them feeling refreshed, confident, and radiant. Make a lasting impression with the gift of style and self-care – a token of love that truly stands out.
Magicuts Salon History
Magicuts Salon has been a trailblazer in the Canadian hair care industry since its inception in 1981. With humble beginnings in Canada, this flourishing company quickly expanded its reach, starting franchising later that same year.
Today, Magicuts boasts over 100 salon locations across the country, making it a widely recognized and respected brand in the world of beauty and hairstyling.
Magicuts' journey to success is marked by its unwavering commitment to providing an array of exceptional hair care services for customers from all walks of life.
Their offerings include haircuts, shampoos, styling, student cuts, and kid's cuts, catering to a diverse clientele. Additionally, they provide color services, hair treatments, perms, specialty styling, and facial waxing, ensuring a comprehensive and satisfying salon experience.
Each Magicuts salon location is expected to carry a wide range of premium hair care products, allowing clients to maintain their salon-fresh look and indulge in the same top-of-the-line products used by professional stylists.
As a Canadian franchise division, Magicuts operates under the umbrella of Regis Corporation (HQ in Minnesota), a global leader in beauty salons and cosmetology education that owns over 5,500 salon franchises and 276 company-owned salons with 2,400+ employees in the US & Canada.
Regis's vast network of salon brands (including borics, roosters men's grooming, holiday hair, smartstyle & more) and extensive industry expertise has helped propel Magicuts to new heights of success and recognition.
Regis stands firmly behind the Magicuts brand, fostering its growth and reputation in the highly competitive beauty market.
Under the leadership of the CEO and supported by a dedicated team of 340 employees at its headquarters, Magicuts continues to evolve, adapt, and innovate.
The company's core values and commitment to excellence have remained steadfast throughout its impressive history, making it a beacon of quality and professionalism in the world of hair care.
The story of Magicuts is one of ambition, determination, and passion for creating exceptional salon experiences for clients nationwide.
As we look to the future, Magicuts remains dedicated to maintaining its legacy of excellence, consistently delivering unparalleled services, and nurturing the trust and loyalty of its ever-growing clientele.
Final Words
Magicuts Salon has established itself as a trusted name in the Canadian hair care industry, offering a perfect blend of quality services and affordable pricing.
As a team of experts, we have delved deep into the Magicuts Prices in 2023, providing you with valuable insights and knowledge to make informed decisions about your salon visits.
From haircuts and styling to color treatments and expert services, Magicuts delivers a diverse range of offerings, catering to clients of all ages, preferences, and budgets.
Their commitment to customer satisfaction, combined with the utilization of top-notch products from leading salon brands, ensures a memorable and gratifying experience.
With a rich history and unwavering dedication to excellence, Magicuts Salon continues to thrive in the competitive beauty landscape.
As you embark on your own journey of self-care and hair transformations, it's essential to remember the importance of choosing a salon that aligns with your unique needs and desires.
Magicuts stands out as a shining example of a brand that has successfully captured the hearts and trust of countless clients, thanks to its impeccable services, expert stylists, and accessible pricing.
Allow the magic of Magicuts Salon to inspire your next hair adventure and experience the expert touch that has made this brand a beloved staple in the Canadian hair care industry.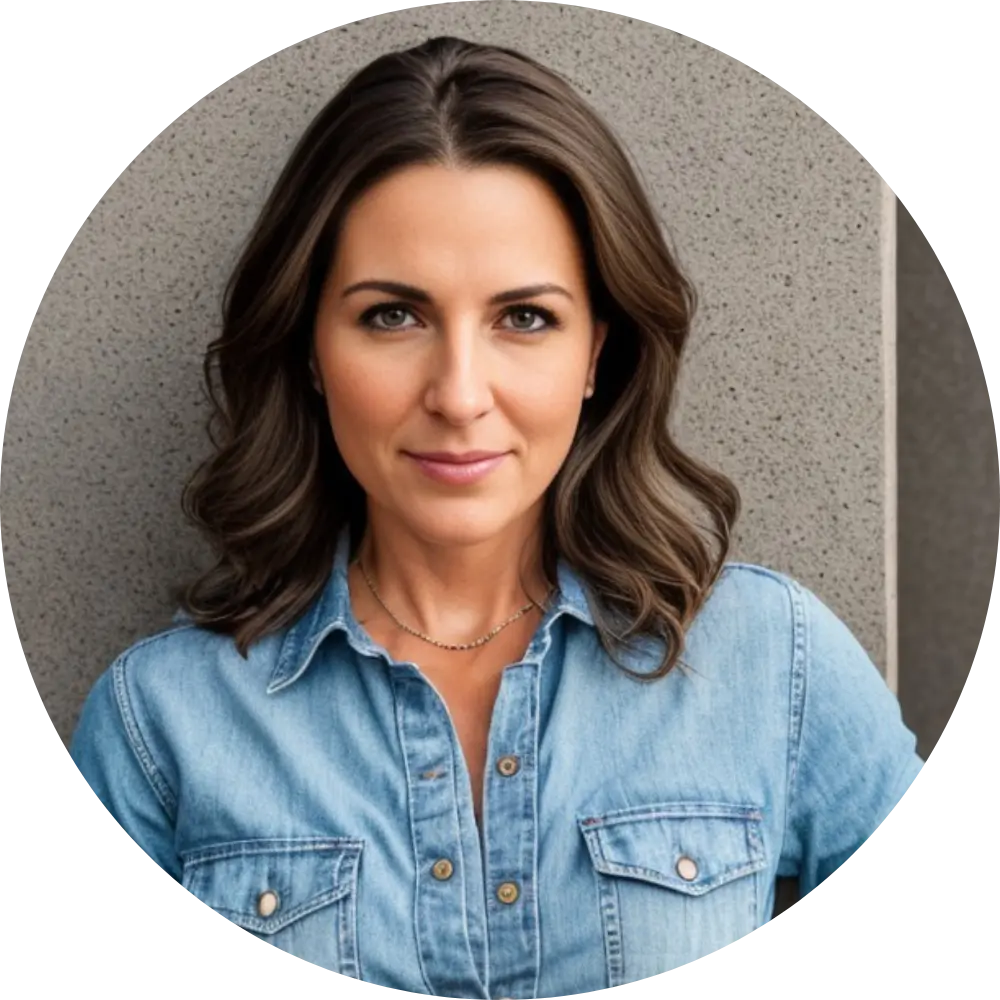 I'm Anna Peterson, creator of Salon Route. Equipped with a Cosmetology License and a degree in Beauty & Wellness from the Aveda Institute, I've honed my skills at renowned brands such as Sephora, MAC, and RMS Beauty. With over a decade of experience, my expertise spans nails, hair, skin, and wellness, which I've passionately infused into Salon Route. I'm dedicated to providing an all-inclusive platform for beauty and wellness services, resources, and products. I believe in accentuating individual beauty and promoting well-being through holistic methods. Continuously innovating, I ensure Salon Route remains at the cutting edge of beauty and wellness trends.