Amidst shifting perspectives on indoor tanning, LA Tan emerges as a beacon of modernity, exemplifying the industry's best practices across its 130 strategic locations sprawled mostly within Midwestern states.
This salon, revered for its cutting-edge services and hip ambiance, ensures patrons get that enviable, natural glow — perfect for that impending vacation or pivotal event.
Gone are the days when tanning salons bore the stigma of health hazards. Current research, coupled with product evolution, underscores the protective shield these sessions provide against detrimental UV rays.
Now, the industry basks not just in UV, but also in a newfound positive limelight. With LA Tan at the forefront, clients benefit from not just tans, but an array of offerings from detox sessions to cryotherapy.
This dive into LA Tan prices and offerings is a testament to the evolution of tanning from skepticism to absolute embrace.
LA Tan Prices In 2023
Membership (Price Per Month)
| Services | Average Price |
| --- | --- |
| Platinum | $29.99 |
| Versaspa I (4 Free Versaspa Sessions) | $39.99 |
| Platinum II | $39.99 |
| Versaspa II (7 Free Versaspa Sessions) | $59.99 |
| Platinum III | $59.99 |
| Platinum IV | $99.99 |
In the radiant world of LA Tan, memberships have been meticulously tailored to cater to diverse tanning desires. Opting for the 'Platinum' tier provides a foundational entry, seamlessly suited for those testing the indoor tanning waters.
Yet, if you're enticed by bonuses, the 'Versaspa I' grants four complementary Versaspa sessions, balancing value with luxury.
Ascend to 'Platinum II' and 'Platinum III' to enhance your experience, with each tier delivering a richer tanning indulgence. And for those seeking the epitome of tanning luxury, 'Versaspa II' gifts seven free sessions, while 'Platinum IV' serves as the zenith of tanning opulence.
Each membership tier at LA Tan is a testament to a commitment to versatility and customer-centric innovation in the tanning industry.
Price Per Minute (Stand Up)
| Services | Average Price |
| --- | --- |
| Level I (Per Person) | $0.88 |
| Level II (Per Person) | $1.32 |
| Level III (Per Person) | $1.76 |
| Level IV (Per Person) | $3.30 |
At LA Tan, the stand-up tanning experience takes a transformative turn. With the 'Level I' option, novices can dip their toes into the sun-kissed realm, experiencing a gentle introduction to the world of tanning. Progressing to 'Level II' elevates the tanning experience, striking a balance between intensity and comfort.
The seasoned tanning enthusiasts often gravitate towards 'Level III,' where a deeper, more enduring tan awaits. And for the absolute connoisseurs, 'Level IV' promises an unparalleled experience, optimizing the radiant results with every minute.
Each tier offers a nuanced blend of intensity and luxury, ensuring you find the perfect fit for your tanning aspirations.
Price Per Minute (Laydown)
| Services | Average Price |
| --- | --- |
| Level I (Per Individual) | $0.66 |
| Level II (Per Individual) | $1.10 |
| Level III (Per Individual) | $1.43 |
| Level IV (Per Individual) | $2.20 |
| Level V (Per Individual) | $2.75 |
For those who savor a more laid-back tanning experience, LA Tan's laydown sessions present an enticing array. Commencing with 'Level I', it's the quintessential choice for those embarking on their tanning journey, offering a delicate embrace of sun-inspired warmth.
Venturing into 'Level II' and 'Level III' brings a calibrated escalation in the depth of tan, tailored for those who desire more pronounced results.
'Level IV' ushers you into an elevated tier of luxury, where tanning meets artistry. And the zenith, 'Level V', crafts an immaculate glow, embodying the pinnacle of tanning expertise.
Choose your level, and let LA Tan guide you to your desired radiance.
Versaspa Skin Care System (Price Per Session)
| Services | Average Price |
| --- | --- |
| Level I | $26.00 |
| Level II | $30.00 |
| Level III | $35.00 |
Elevate your skin's allure with LA Tan's Versaspa Skin Care System. Whether you start with 'Level I', offering an introductory but impeccable infusion of radiance, or escalate to the refined nuances of 'Level II', every session is an ode to skin perfection.
Then there's 'Level III', a zenith of tanning craftsmanship, meticulously calibrated for the discerning individuals who crave unparalleled excellence.
Tailor your session to resonate with your skin's desires and let LA Tan's expertise seamlessly blend with your skin's unique narrative.
Custom Airbrush
| Services | Average Price |
| --- | --- |
| Face Only | $15.00 |
| Legs Only | $20.00 |
| Full Body | $45.00 |
Experience unparalleled finesse with LA Tan's Custom Airbrush service. You deserve more than just tanning; you merit a bespoke experience.
Whether you wish to accentuate your face, highlight those legs, or indulge in a full-body transformation, each session meticulously tailors to your skin's individual narrative. Expertise marries artistry, ensuring your skin narrates a tale of perfection.
Dive deep into the realm of tanning craftsmanship with LA Tan, and let every inch of you resonate with radiance. Embrace the brilliance, exclusively tailored for you.
Products Sold By LA Tan
Dive into LA Tan's curated world of premium tanning essentials, where your skin's desire becomes a tangible reality. From the onset of your tanning journey to maintaining that sought-after glow, LA Tan ensures every step is imbued with luxury and efficacy.
Revel in the transformative power of their tanning lotions and accelerators, precisely crafted to prep your skin, reducing tanning time while maximizing hydration. Amplify your radiance with sunless bronzers or rely on the definitive LA Express Dark Bronzing Formula for an instant chromatic shift.
But the care doesn't end post-tan. With LA Tan's exclusive Luxury Tan Extending Moisturizer, prolong your luminosity, ensuring your skin remains the epitome of hydration and shimmer.
Complement this with their facial and body hydrators, and don't forget to shield those lips with UV protective balms. Moreover, their range extends to pivotal protective eyewear, specialized face tanners, leg boosters, and essential after-tan care, encapsulating a holistic tanning experience.
Every accessory, every product, echoes the promise of unparalleled quality synonymous with the LA Tan brand. And if you're pondering that perfect gift for a sun-kissed enthusiast, their gift cards offer a gateway to tan perfection.
Always remember, while LA Tan continually innovates, the available product range may vary by location, keeping the allure of discovery alive. So, why wait? Embark on your LA Tan journey today.
LA Tan Hours Of Operation
Pondering when to indulge in LA Tan's premier services? Their hours of operation align with the rhythms of your busy life, offering flexibility to suit your schedule.
Whether you're eyeing a weekday refresher or a weekend glow-up, LA Tan warmly welcomes you from Monday to Friday between 9:00 am and 9:00 pm.
Craving that Saturday or Sunday sun-kissed touch? They've got you covered from 10:00 am to 6:00 pm. However, a word to the wise: LA Tan's hours might vary depending on the location.
So, before you set out, it's prudent to verify with your nearby store to avoid any last-minute changes. Revel in the tailored convenience LA Tan offers, and let their expertise redefine your tanning experience.
| Operating Days | Operating Hours |
| --- | --- |
| Monday | 9:00am – 9:00pm |
| Tuesday | 9:00am – 9:00pm |
| Wednesday | 9:00am – 9:00pm |
| Thursday | 9:00am – 9:00pm |
| Friday | 9:00am – 9:00pm |
| Saturday | 10:00am – 6:00pm |
| Sunday | 10:00am – 6:00pm |
LA Tan History
L.A. Tan, a luminary in the tanning sector, embarked on its journey in the early 1990s. Under the adept leadership of Nick Patel, who assumed the role of owner and CEO in 2001, this brand witnessed a meteoric rise.
In this competitive landscape, renowned players such as South Beach Tanning, iTan, and Palm Beach Tan also carved their niches, contributing to the dynamic tanning industry.
Originating with a modest count of just four stores, it has now expanded its footprint to an astounding 130 locations across four states. Their innovative approach includes a seamless network across all salons, empowering patrons to avail of tanning services at any branch nationwide.
With five nuanced levels of tanning, L.A. Tan has established itself as the fastest-growing tanning chain in the Midwest. Each salon is a hub of expertise, managed by certified skin care professionals.
These experts offer bespoke consultations and tailor-made packages, ensuring patrons receive a tanning experience that aligns with their unique needs. To enhance this experience, the salons are equipped with top-tier lotions, meticulously curated to render deeper and enduring tans.
Moreover, the brand ensures that every individual is guided adeptly, assisting them in selecting the perfect lotion and tanning level.
Final Words
After an extensive analysis of LA Tan Prices in 2023, it becomes clear that the brand offers a blend of quality and affordability that is hard to surpass. The range in pricing not only ensures top-tier tanning experiences but also accounts for the varying needs and budgets of patrons.
With state-of-the-art equipment, experienced professionals, and a spectrum of services, LA Tan masterfully balances value with excellence. Their commitment to providing tailored skin consultations and high-grade lotions emphasizes their dedication to customer satisfaction.
As the tanning industry continues to evolve, LA Tan remains a beacon for those seeking premier services without a hefty price tag. Such a combination is a testament to their prowess in the domain and their unyielding commitment to patrons' wellbeing.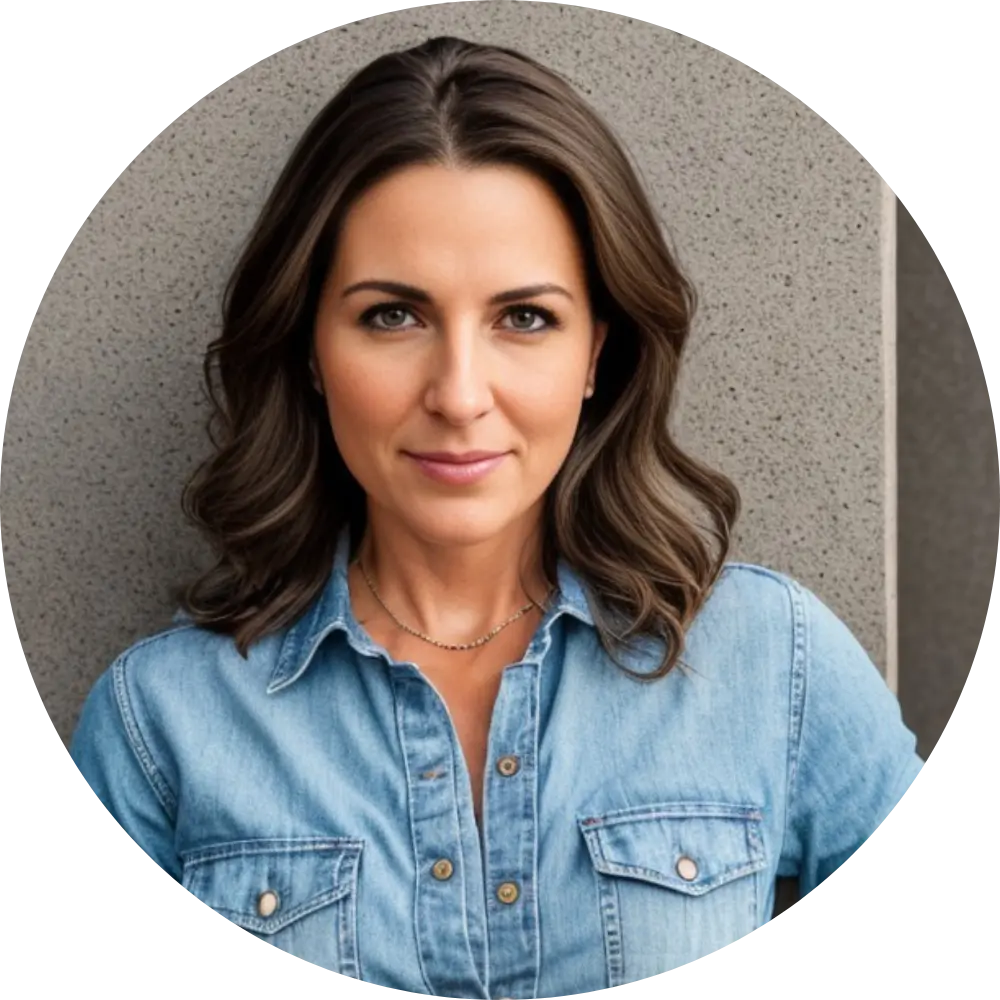 I'm Anna Peterson, creator of Salon Route. Equipped with a Cosmetology License and a degree in Beauty & Wellness from the Aveda Institute, I've honed my skills at renowned brands such as Sephora, MAC, and RMS Beauty. With over a decade of experience, my expertise spans nails, hair, skin, and wellness, which I've passionately infused into Salon Route. I'm dedicated to providing an all-inclusive platform for beauty and wellness services, resources, and products. I believe in accentuating individual beauty and promoting well-being through holistic methods. Continuously innovating, I ensure Salon Route remains at the cutting edge of beauty and wellness trends.