Drawing upon the power of a touch, Massage Envy has emerged as a wellness champion with over 1,000 spas spread across the United States.
Their tranquil spas cater to the well-being of millions, blending professional expertise with a personal touch to create an oasis of relaxation in a bustling world.
Affordable luxury lies at the heart of their philosophy, with member pricing kicking off at a mere $50 for a one-hour rejuvenating massage and $75 for an extended 90-minute session.
Non-members, too, can dip their toes into the realm of relaxation with prices starting from $99 for a 60-minute massage to $149 for a 90-minute indulgence.
Massage Envy brings the luxury of a spa to your doorstep without breaking the bank by harnessing the essence of skilled professionals, top-notch services, and pocket-friendly pricing.
Dive into our guide to unearth the rich tapestry of services and Massage Envy prices in 2023 has woven, perfectly curated to address the diverse needs of its clientele.
Massage Envy Prices In 2023
Membership
| Services | Average Price |
| --- | --- |
| Month-by-Month Membership | $80/month |
| 6-Month Prepaid Membership | $420 |
| 12-Month Prepaid Membership | $840 |
Opting for a membership with Massage Envy is not just a transaction; it's an investment in your well-being. The membership approach is designed to offer flexibility, allowing you to select between month-by-month or prepaid options, each crafted to deliver a seamless wellness experience.
The length of your membership, whether 6 or 12 months, caters to your individual lifestyle and wellness needs. Each membership tier unlocks a range of therapeutic services, helping you prioritize your wellness goals.
Massage (For Members)
| Services | Average Price |
| --- | --- |
| 60-Minute Wellness Massage | $70 |
| 90-Minute Wellness Massage | $105 |
| 90-Minute Hot Stone Envy | $120 |
| 120-Minute Wellness Massage | $130 |
When you become a Massage Envy member, you gain access to a diverse range of special discounted massage services. The cornerstone of this spa journey is their Wellness Massage, available in 60, 90, or even 120 minutes.
Each minute is devoted to melting away your stress and revitalizing your spirit. The Hot Stone Envy massage awaits if you want to elevate your experience further.
Lasting for a blissful 90 minutes, this treatment employs heated stones that glide over your skin, their warmth seeping into your muscles, encouraging them to unwind and relax.
This curated portfolio of massages is designed to meet your unique wellness needs, rendering each visit a bespoke wellness experience. Massage Envy's membership plan translates into privileged access to relaxation and rejuvenation.
Additional Services (For Members)
| Services | Average Price |
| --- | --- |
| 30-Minute Total Body Stretch | $36 |
| 60-Minute Total Body Stretch | $60 |
| 60-Minute Healthy Skin Facial | $60 |
| 60-Minute Anti-Acne Back Facial | $72 |
| 60-Minute Exfoliating & Hydrating Back Facial | $72 |
| 90-Minute Advanced Facial | $90 |
| Microderm Infusion | $120 |
| Chemical Peel | $120 |
Massage Envy membership opens the doors to additional services, each purposefully tailored to enhance your well-being and beauty.
Members can partake in Total Body Stretch sessions, a delightful sojourn for your muscles that could last 30 or 60 minutes, designed to invigorate your body and boost your flexibility.
Massage Envy presents a range of facial treatments for those focusing on skin health. Choose between a 60-minute Healthy Skin Facial, a dedicated Anti-Acne Back Facial, or an Exfoliating & Hydrating Back Facial to keep your skin glowing and revitalized.
More profound care is available in the form of the 90-minute Advanced Facial that deeply nourishes your skin. Finally, the Microderm Infusion and Chemical Peel services are advanced offerings for the discerning spa-goer.
These intensive treatments strive to resurface and rejuvenate your skin, unveiling a youthful, fresh appearance. As a member, you gain privileged access to these therapies; each is discounted to show appreciation for your commitment to self-care and well-being.
Massage (Non-Members)
| Services | Average Price |
| --- | --- |
| 60-Minute Wellness Massage | $120 |
| 90-Minute Wellness Massage | $180 |
| 90-Minute Hot Stone Envy | $230 |
| 120-Minute Wellness Massage | $240 |
Indulge in the transformative power of the 60 or 90-minute Wellness Massages, or heighten your experience with the tranquilizing 90-minute Hot Stone Envy. Want to delve deeper into relaxation? Try the 120-minute Wellness Massage.
These impeccable services offer the same unrivaled quality for non-members, providing a tantalizing glimpse into the world of premier spa care. However, remember that while the experience is equal, prices are slightly higher for non-members.
Additional Services (Non-Members)
| Services | Average Price |
| --- | --- |
| 30-Minute Total Body Stretch | $60 |
| 60-Minute Total Body Stretch | $120 |
| 60-Minute Healthy Skin Facial | $120 |
| 60-Minute Anti-Acne Back Facial | $132 |
| 60-Minute Exfoliating & Hydrating Back Facial | $180 |
| 90-Minute Advanced Facial | $180 |
| Microderm Infusion | $180 |
| Chemical Peel | $180 |
Venture into a revitalizing journey with Massage Envy's exquisite range of additional services available to non-members.
Experience the transformative 30 and 60-minute Total Body Stretches, and bask in the glow from the 60-minute Healthy Skin and Anti-Acne Back Facials.
Discover the allure of the Exfoliating & Hydrating Back Facial or delve into rejuvenation with the Advanced Facial, Microderm Infusion, or Chemical Peel.
While these unique experiences are open to non-members, remember that premium quality accompanies slightly elevated pricing.
Add-Ons
| Services | Average Price |
| --- | --- |
| Enhanced Muscle Therapy | $15 |
| Exfoliating Hand Treatment | $15 |
| Exfoliating Foot Treatment | $15 |
| Anti-Aging Eye Treatment | $15 |
Expand your wellness journey with Massage Envy's exclusive Add-On Services. Opt for Enhanced Muscle Therapy to soothe those tense muscles, or treat your hands and feet with Exfoliating Treatments that unveil fresh, vibrant skin beneath.
Don't forget to care for your eyes, often overlooked, with the Anti-Aging Eye Treatment, a truly rejuvenating experience that smoothens fine lines and eases puffiness. Each add-on enhances your wellness adventure, helping to unlock the full potential of your Massage Envy experience.
Products Sold By Massage Envy
Navigate the path to skin vitality with a broad range of products offered by Massage Envy. CYME™, a line handcrafted to redefine your skincare experience, bestows transformative results. With Obagi Medical, a pioneer in skin health, rejuvenate your skin at a cellular level.
Embrace the power of Jan Marini Skin Research products, leaders in innovative, scientifically proven skincare. Invest in PCA Skin's trusted dermatological solutions that address unique skin concerns.
With Massage Envy's product portfolio, you're not merely purchasing products but rebooting your professional skincare at home, a stride towards renewed skin.
From correcting to maintaining and enhancing your skin's health, these products, backed by relentless research, are designed for your skin's unique requirements.
For customized advice, the in-house estheticians are on hand to guide you through the selection process, helping you choose the most suitable products.
Empower yourself with the right skincare options for a radiant, youthful appearance.
Massage Envy Hours Of Operation
Massage Envy stands as a beacon of relaxation and wellness with its extended operating hours, accommodating the needs of those seeking balance in their life amidst hectic schedules.
From Monday to Saturday, the doors are open from 8:00 am to 10:00 pm, a full 14-hour window welcoming individuals to rejuvenate and rediscover their vitality.
Sundays offer a slightly altered schedule, functioning from 10:00 am to 6:00 pm, catering to those looking for a serene end to the week.
Remember, these hours can vary slightly based on location, reinforcing Massage Envy's commitment to flexibility and customer convenience.
The table below summarizes Massage Envy's general operating hours:
| Operating Days | Operating Hours |
| --- | --- |
| Monday | 8:00 am – 10:00 pm |
| Tuesday | 8:00 am – 10:00 pm |
| Wednesday | 8:00 am – 10:00 pm |
| Thursday | 8:00 am – 10:00 pm |
| Friday | 10:00 am – 6:00 pm |
| Saturday | 8:00 am – 10:00 pm |
| Sunday | 10:00 am – 6:00 pm |
Adapt your schedule, choose your ideal time, and let Massage Envy be your partner on your wellness journey.
Massage Envy Membership Information
With over 1.5 million active members, the Massage Envy Membership Program stands as a testament to a commitment to self-care and wellness.
It caters to the needs of those seeking regular massage therapy, customized facial treatments, or total body stretches.
Membership holders can expect a monthly wellness session, with the freedom to choose from a 60-minute massage, total body stretch, or customized facial session.
Flexibility is key here. You can shape the membership according to your personal preferences. If life gets hectic and you miss a month, don't fret.
Massage Envy understands and allows sessions to accrue, as long as your membership remains active. Unused sessions, however, expire 60 days after membership cancellation. Members enjoy further discounts on additional 60-minute sessions.
Whether you are a massage aficionado or a facial devotee, this flexibility ensures you have the option to indulge more often. The 'Refer a Friend' program adds another layer of benefits.
As you share the wonders of Massage Envy, you can earn free sessions for each new member referred. Finally, you aren't tethered to one location. Your membership follows you, providing access to over 1,000 franchised Massage Envy locations nationwide.
The membership pricing structure is as follows:
| Term | Cost |
| --- | --- |
| Per Month | $60 – $70 |
| 6-Months | $360 + $50 enrollment fee |
| Per Year | $720 – $840 |
Even without the membership, Massage Envy has made its mark as a leading brand in wellness, with hundreds of thousands of satisfied clients nationwide.
Gift Cards By Massage Envy
Gift cards from Massage Envy offer a touch of wellness, a perfect gift for any occasion. By personalizing it, you can extend an invitation to an exceptional experience of relaxation and rejuvenation. The process is quite simple.
First, you get to select a design that best fits the occasion or sentiment. Then, decide on the value you'd like to load onto the card, an amount that translates into an array of therapies and treatments.
The next step involves providing details, where you mention who the gift card is for and from. You can also include a heartfelt message to accompany this thoughtful gesture. Finally, schedule the sending date for the gift card.
With all the details in place, you can rest assured that your gift of wellness will arrive precisely when you intend. This isn't just a gift card; it's a gesture that says you care.
History Of Massage Envy
Massage Envy, a revered brand in massage, was established in 2002 with a revolutionary vision. Understanding the ascending wellness needs of a progressively health-conscious society, the brand has continuously evolved to cater to this rising demand.
Spanning approximately 1,150 locations within the United States, it has given a platform to over 25,000 professionals in massage and esthetics.
The brand carves out a niche by offering memberships that emphasize the recurring health benefits of massage services, transforming them from mere luxuries into essential components of overall well-being.
Beyond the welfare of its clients, Massage Envy extends this care to its workforce via an industry-first wellness program.
In adherence to its wellness philosophy, the brand provides a trifecta of services: massage, stretch, and skin care, maintaining a competitive edge over brands like Massage Heights, Massage Luxe, and many brands.
Upholding values of positivity, empathy, optimism, gratitude, excellence, and consistency, the mission remains to infuse these services into daily wellness routines, making them more accessible.
Since its commencement in 2002, Massage Envy has been a steadfast proponent of the idea that massage, stretch, and skin care are vital for whole-body wellness.
With a robust network of 35,000 associates nationwide, over 1.5 million dedicated members across 49 states, and an impressive record of conducting over 100 million services since its inception, Massage Envy continues to assert its dominant position in the industry, driving the wellness narrative forward.
Final Words
One can confidently assert that the core values of Massage Envy translate into an unparalleled blend of service quality and competitive pricing.
While considering the spectrum of health and wellness benefits available at your fingertips, the prices offered by Massage Envy align with its ethos of accessibility and regular wellness maintenance.
Their services extend beyond relaxation to incorporate a holistic approach, enabling customers to maintain a balanced life.
The affordability factor, juxtaposed with the immense health benefits, solidifies the position of Massage Envy as a leader in the industry.
The future looks promising for those committed to leading a wellness-focused lifestyle, thanks to the beneficial and competitive Massage Envy Prices in 2023.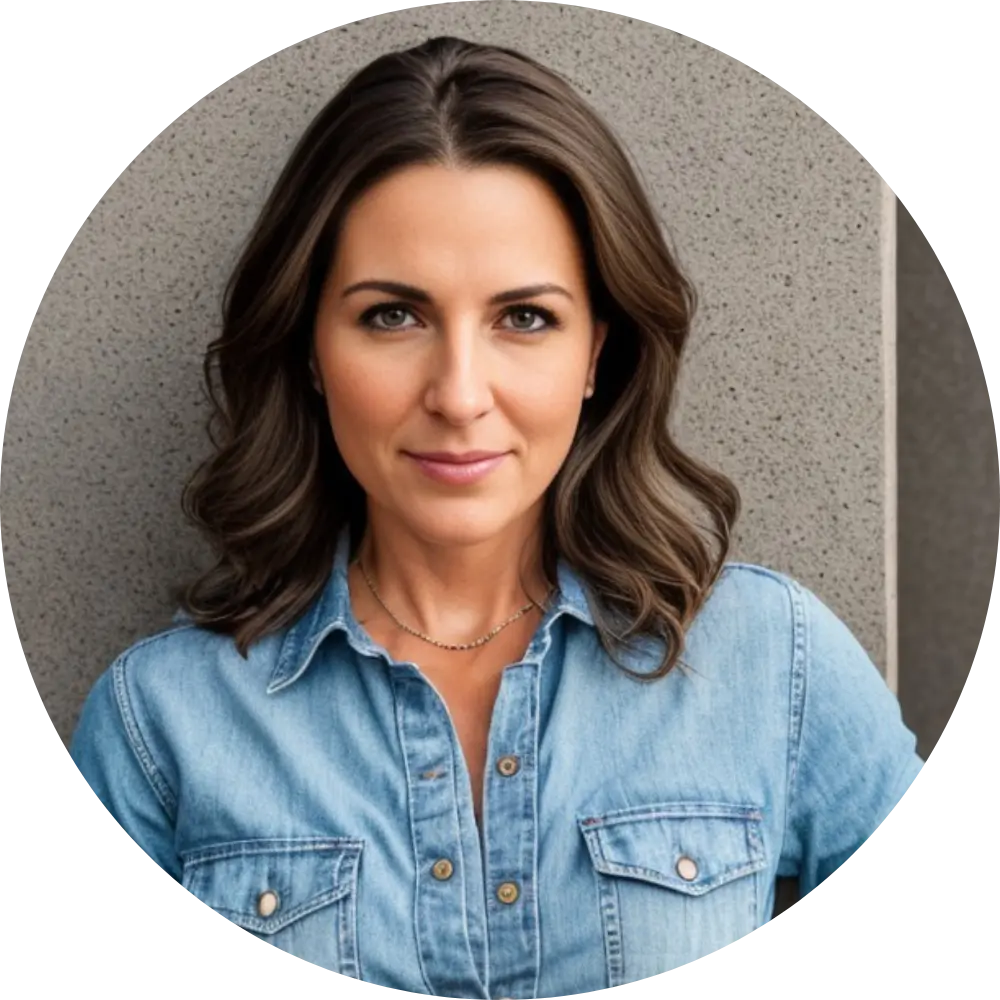 I'm Anna Peterson, creator of Salon Route. Equipped with a Cosmetology License and a degree in Beauty & Wellness from the Aveda Institute, I've honed my skills at renowned brands such as Sephora, MAC, and RMS Beauty. With over a decade of experience, my expertise spans nails, hair, skin, and wellness, which I've passionately infused into Salon Route. I'm dedicated to providing an all-inclusive platform for beauty and wellness services, resources, and products. I believe in accentuating individual beauty and promoting well-being through holistic methods. Continuously innovating, I ensure Salon Route remains at the cutting edge of beauty and wellness trends.