Dive headfirst into the world of exceptional hair care at HairMasters, the preferred salon choice for countless style-conscious individuals across the United States.
With over 150 locations peppered throughout the West Coast, Upper Midwest, and Southeast, this styling stalwart – a proud part of the Signature Style brand under Regis Corporation's umbrella – provides unparalleled quality paired with a truly personalized touch.
HairMasters stylists are nothing short of artisanal hair wizards, deftly transforming locks with skill and precision, heightening each client's individuality.
This captivating fusion of expertise, personality-driven service, and customer satisfaction at HairMasters beckons you to unlock the best version of your hair.
So, delve deeper into our comprehensive exploration of HairMasters prices in 2023, a crucial aspect that further accentuates its appeal, and be guided towards an enriched hair care journey with us.
HairMasters Prices 2023
Haircuts
| Services | Average Price |
| --- | --- |
| Kids Haircut (Under 12) | $17 |
| Adult Haircut (With Shampoo) | $25 |
| Adult Haircut (With Shampoo & Style) | $35 |
Young or old, the talented stylists cater to all, crafting distinct, age-appropriate looks that stand out. HairMasters curates delightful cuts for the younger clientele that keep children looking their best.
Conversely, adults can indulge in the luxurious blend of a professional haircut complemented by a relaxing shampoo service.
And for those who desire a complete grooming package, the option of an adult haircut, replete with nourishing shampoo and a professional style, offers a premium salon experience.
Additional Salon Services
| Services | Average Price |
| --- | --- |
| Perms | $90 & Above |
| Color | $75 & Above |
| Highlights (Cap) | $80 & Above |
| Highlights (Foil) | $100 & Above |
| Waxing | $12 & Above |
| Conditioning Treatment | $8 & Above |
Revel in the transformative power of perms, as seasoned stylists mold your hair into an array of captivating curls. Uncover a vibrant new you with color services, where a spectrum of hues awaits, ready to imbue your tresses with a distinctive flair.
Illuminate your locks with HairMasters' highlight offerings – whether it's the delicate artistry of cap highlights or the more pronounced allure of foil ones, each method is expertly deployed to enhance your hair's natural charm.
For a smoother, more refined look, HairMasters' waxing services deliver immaculate results. And let's not forget the rejuvenating conditioning treatments. Nourish your strands with deeply penetrating formulas that restore the vitality and luster of your hair.
Products Sold By HairMasters
With HairMasters, you don't just get a service, you get access to an elite collection of hair care products and styling tools.
Featuring an impressive range of renowned salon brands such as DESIGNLINE, Paul Mitchell, Biolage, Redken, Nioxin, It's a 10, and American Crew, HairMasters becomes your gateway to high-quality hair care.
This selection extends to include popular brands like Biosilk, Joico, and TIGI, each known for their exceptional formulations that work wonders on hair.
From shampoos and conditioners to treatments and styling products, each product curated by HairMasters encapsulates the essence of professional hair care.
Furthermore, it's not just about having the right products; it's about utilizing them effectively. That's where HairMasters' seasoned stylists come into play.
With their extensive knowledge and experience, they guide you in selecting and using the right product and tool for your hair type and needs.
At HairMasters, it's all about creating the perfect synergy between service and product for a truly remarkable hair care journey.
Gift Cards By HairMasters
Unlock the gift of top-tier salon services and high-quality hair care products with HairMasters' versatile gift cards.
Whether you're introducing a loved one to the superb mastery of HairMasters or letting them continue their journey of bespoke hair care, these cards offer a flexible and convenient way to do so.
The beauty of HairMasters' gift cards lies in their redeemability – use them at any participating salons across the network, available in denominations to suit every need.
Being part of the prestigious Regis Family of Brands, gift cards from HairMasters or Signature Style are honored with equal warmth at participating salons.
Procuring these cards is as easy as it is to use them, just a few clicks online, and voila! You're all set to bring a smile to your loved one's face.
Now, procuring a HairMasters gift card is a simple matter of being redirected to the Regis website, filling in your details, and you're ready to present the gift of style.
HairMasters Hours Of Operation
HairMasters is dedicated to accommodating your busy schedules. Be it a weekday, a quiet weekend, or a Sunday – there's always a window for you to step into a HairMasters salon and step out refreshed with a new style.
Operating hours do vary between locations, making it more convenient for you to choose a time that aligns perfectly with your routine.
Here's a snapshot of a typical week at HairMasters:
| Operating Days | Operating Hours |
| --- | --- |
| Monday | 9:00 am – 8:00 pm |
| Tuesday | 9:00 am – 8:00 pm |
| Wednesday | 9:00 am – 8:00 pm |
| Thursday | 9:00 am – 8:00 pm |
| Friday | 9:00 am – 8:00 pm |
| Saturday | 9:00 am – 6:00 pm |
| Sunday | 10:00 am – 6:00 pm |
Whether it's an early morning haircut before work or an evening appointment to round off the day, HairMasters is at your service, ensuring that you can indulge in premium hair care services at a time that works best for you.
History Of HairMasters
Delving into the hair industry's rich tapestry, we discover HairMasters, an illustrious entity that's part of the Signature Style brand, under the Regis Corporation umbrella.
The Regis Corporation family also includes revered salon brands such as BestCuts, CostCutters, MasterCuts, and more, painting a vivid picture of the comprehensive hair solutions it offers.
Over the years, the corporation streamlined its operation, reducing the number of salons to foster better customer service and stylist education.
Despite this downsizing, HairMasters impressively operates over 150 salons across the U.S., predominantly on the West Coast, Upper Midwest, and Southeast.
HairMasters, a no-appointment, family-friendly salon, focuses on fostering strong personal relationships with clients, which sets them apart from their competitors. This dedication to client-centered service is instrumental in their success story.
The Regis Corporation has expanded its roots in the hair salon business to envelop brands like Smartstyle and Best Cuts.
Impressively, it owns over 11,000 hair salons worldwide, of which HairMasters has managed to stand out, boasting the highest customer retention.
Thanks to an unwavering commitment to excellent customer relations and service, HairMasters has grown significantly, now reaching 348 locations across 36 states.
HairMasters' unique historical evolution underlines its commitment to consistent, high-quality service. Its strong footprint in the hair industry continues to provide innovative, convenient, and personalized hair solutions, creating an enduring legacy.
Final Words
In a sea of countless hair salon options, HairMasters' stand-out reputation for client-focused service and stylist education speaks volumes.
The linchpin, however, is their meticulously structured pricing. It strikes an ideal balance between premium service and affordability, contributing significantly to its high customer retention rates.
The transparency and value of HairMasters prices in 2023 make them an undeniable leader in the industry, catering to a wide range of client needs.
From the seasoned fashionista to the budget-conscious family, HairMasters seamlessly integrates superior service with an inviting price point.
Thus, whether you're seeking a transformative style change or a routine touch-up, HairMasters offers an inclusive, high-quality, and cost-effective solution.
The testament to their success lies not just in their growth, but in the loyalty of their diverse clientele who consider HairMasters a trusted destination for their hairstyling needs.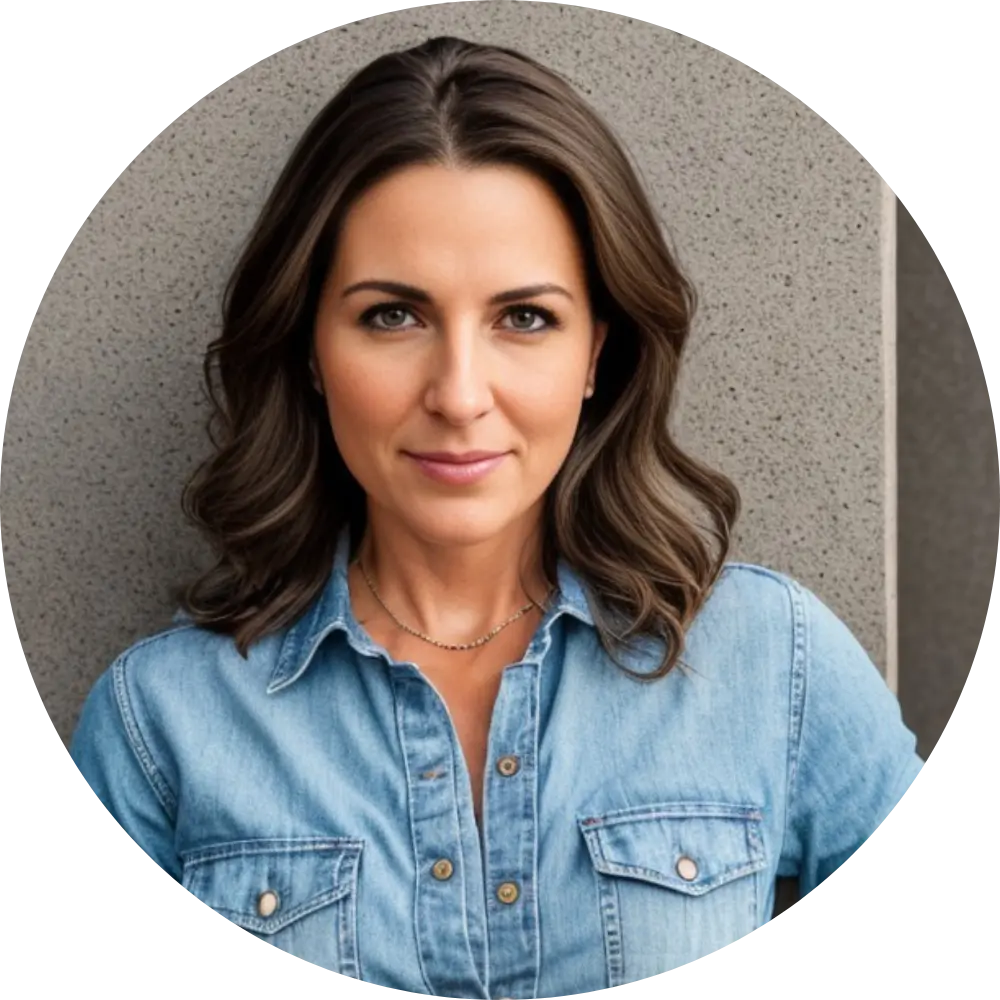 I'm Anna Peterson, creator of Salon Route. Equipped with a Cosmetology License and a degree in Beauty & Wellness from the Aveda Institute, I've honed my skills at renowned brands such as Sephora, MAC, and RMS Beauty. With over a decade of experience, my expertise spans nails, hair, skin, and wellness, which I've passionately infused into Salon Route. I'm dedicated to providing an all-inclusive platform for beauty and wellness services, resources, and products. I believe in accentuating individual beauty and promoting well-being through holistic methods. Continuously innovating, I ensure Salon Route remains at the cutting edge of beauty and wellness trends.