This is the most complete guide on the latest and official Famous Hair prices in 2023 where we have discussed in detail the services offered, prices, and every other information about the salon.
As a franchise brand under Regis Corporation, Famous Hair is one of the leading hair salons in the United States.
The fun-loving family of Famous Hair's name comes in top franchise partners of Regis Salon, who retained the goodwill of Regis Corporation.
The quick styling and zero no-appointment business policy of Famous Hair Salon is one of the major reasons behind its popularity in the US.
Famous Hair Prices 2023 & Services
Famous Hair is known for its tailored hair styling and hairdressing services. Their affordable price range, custom haircut, waxing, and out-of-the-box highlighting services have been appreciated by a maximum number of guests.
That's not all, unlike other salons, Famous hair does not have any hidden charges. Their tariff chart is shared in their price list.
Their little texture, spiral perm, or designer wrap is known for 100% hair-friendly treatment. If you're looking for a corrective hair color change the cap highlights can also be a good choice for reviving the roots of your hair.
Without looking any further ado, let's jump into the famous hair prices of 2023 below.
Haircut
| | |
| --- | --- |
| Service | Average Price |
| Adult Haircut | $16.00 |
| Kids Haircut (8 & under) | $13.00 |
| Beard Or Bang Trim | $7.00 |
| The Works (shampoo, haircut, & blowdry.) | $23.00 & Above |
| Add Shampoo To Haircut | $3.00 |
| Add Fluff Dry to Haircut | $2.00 |
Conditioner & Treatment
| | |
| --- | --- |
| Service | Average Price |
| Hydrate Balm | $6.00 |
| Color Care Conditioner | $6.00 |
| Pre-Service Chemistry | $10.00 |
| Post-Service Chemistry | $10.00 |
| Deep Conditioner | $12.00 |
| Malibu | $17.00 |
Styling & Finishing
| | |
| --- | --- |
| Service | Average Price |
| Finish Style | $14.00 & Above |
| Design Style | $40.00 |
| Style Dry | $4.00 |
| Curling Iron | $4.00 & Above |
Color
| | |
| --- | --- |
| Service | Average Price |
| Demi-Permanent | $47.00 |
| Permanent | $53.00 |
| Retouch | $38.00 |
| Partial Highlight | $35.00 |
| Highlight (pulled through cap) | $58.00 |
| Highlight/Lowlight | $85.00 |
| Weaving | $70.00 |
| Partial Weave (1-5 foils) | $35.00 |
| Partial Weave (6-10 foils) | $47.00 |
| Corrective Color | $50.00 & Above |
Perms
| | |
| --- | --- |
| Service | Average Price |
| Perm Plus | $49.00 |
| Partial Perm (15 rods or less) | $29.00 |
| Designer Wrap | $60.00 & Above |
| Senior Perm | $40.00 |
| Senior Perm (w/set) | $45.00 |
| Spiral Perm (shoulder length) | $75.00 |
| Spiral Perm (middle of back length) | $85.00 |
| Spiral Perm (waist length) | $100.00 |
Waxing
| | |
| --- | --- |
| Service | Average Price |
| One Area | $12.00 |
| Two Areas | $18.00 |
| Three Areas | $25.00 |
Special Services
| | |
| --- | --- |
| Service | Average Price |
| Shampoo Only | $7.00 |
| Shampoo & Set | $15.00 |
| Request Fee | $2.00 |
Key Speciality Of Their Services
While other hair salons prefer to add a unique look to your hair and often compromise with the hair texture, color, and natural shine of it. Such ignorance invites unexpected damage to your hair quality.
With Famous Hair, you don't have to worry about such things. All the products are chemical and paraffin wax-free so that your normal hair growth is never compromised.
The custom value-added services of Famous Hair along with their tariff price chart are shared below:
Tariff Rate For Haircuts:
Adult Haircuts begin from 16US$
Kid's Haircut (8 and under) starts from 13US$
Beard or bang trim is available from 7US$
Shampoo/haircut/blowdry work is available from 23US$
Haircut with Shampoo added is available from 3US$
Adding Fluff Dry along with haircut starting from 2US$
Price Chart For Hair Styling & Finishing:
Finish Styling (with shampoo, blowdry/curling/flat iron, basic braid) begins from 14US$
Design Styling starts from 40US$ with updos, twists, specialty braids, spiral curls, and hair straightening starts from 40US$
Style drying begins from 4 US$ (haircut and chemical service added)
Tariff Chart For Famous Hair Coloring Services:
Demi-permanent color service starts from 47 US$
Permanent color starts from 53 US$ (tint included)
Hair retouch/regrowth services start from 38US$
Partial highlighting package starts from 35US$
Highlighting (by pulling via cap) begins from 58US$
Highlight/lowlight starts from 85US$
Weaving begins from 70US$ (done with foils)
Partial weave starts from 35US$ (1-5 foils)
The partial weave is available from 47US$ (6-10 foils)
Corrective coloring service begins from 50 US$ and above
Price List For Hair Perming Service:
Perm Plus starts from 49US$
Partial Perm with (15 rods or less) is available from 29US$
Designer wrap starts from 60US$ and goes beyond
Senior Perming service w/ set starts from 45US$
Spiral perming service with shoulder length starts from 75US$
Spiral perm (middle of back length) is available from 85US$
Spiral perm waist length is available from 100US$
Special Service Package Includes:
Shampoo service takes around 7US$
Shampoo and hair setting service is available from 15US$
The request fee is about 2 US$
Price Chart For Conditioner & Hair Treatment:
Hydrate balm service is available from 6 US$
Color care conditioner service is available from 6US$
Pre-service chemistry service is at 10 US$
Post-service chemistry service is at 10US$
Deep conditioning service starts from 12 US$
Malibu service begins from 17US$
Waxing Service Price List:
For one specific area, it costs around 12 US$
For the two areas is around 18US$
Three Area is available for 25 US$
Exclusive Men's Services:
Be it a modern haircut or any exclusive hair styling, Famous Hair salon is known for its exclusive men's services.
Their exclusive men's services are known for offering tailored haircuts to men. Be it a minute waxing, all-over hair coloring, beard trimming, or shaping, the exclusive men's services offered at Regis Family ensure precise cuts when it comes to your hair.
You can also try their grey blending, mustache trim, and a variety of other colors for giving a new look to your hair.
Exclusive Product Range From Famous Hair
Famous Hair is known for its unique product range in the market. The products from Famous Hair are known to be 100% free from all those materials that may cause significant damage to your hair.
Often hair-care product buyers overlook the fact that maintaining your hair is an important factor. Irrespective of the services you're hiring for treating your hair, if you want the hair to retain its natural shine and glow, choosing the right hair care product is a very important factor.
Famous Hair understands the need for a product that never compromises the natural growth and shine of your hair.
That's why they have ensured the following hair care products that have been highly praised by maximum users.
Let's peep through some of their products:
American Crew
Biolage
Design Essentials
Designline for men
It's a 10-hair products
Joico
Kenra
Mitch Hair products
Mizami
Paul Mitchell
Redken
Redken Brews
Sexy Hair
Total Results Hair Products
Designline
Exclusive Haircare Products for Men
Tea tree shampoo
Gel
Texturizing Paste
Pomade
Hair spray
Famous Hair Salon: A Salon That's Known For Its Services
Zero Appointment Walk-In Business Policy
Initially, it was difficult for the newbie franchise owner to accept the zero appointment business policy for their salon chains.
Surprisingly, it worked and the guests found this no-booking or zero-appointment check-in customer policy quite interesting.
Best Hair Cut Offered By Professionals
While other salon owners usually needed to know multiple things from the clients before scheduling an appointment.
Whereas, with Famous Hair salon, it's easy for you to show up on any fine morning and get a tailored hairdressing service as per your custom requirement.
You will find plenty of hair-dressing professionals and hair stylists around you to get a desirable haircut meeting your need.
Key Business-Driven Popularity of Famous Hair
The key business-driven popularity of Famous hair is professionalism blended with perfection.
When it comes to perfection, Famous Hair is known to provide you with a list of trendy modern hair cut as an option.
By choosing anyone from those, you just make it easy for the professional to know your taste.
Simple Modus Operandi
The zero-appointment business operations of Famous Hair make it simple for every guest to have face-to-face to face discussions about the hair-dressing requirement right after reaching the salon.
Once the choice is made, it's easier for the professionals to treat the guest by meeting his/her specific parameters.
Location Of The Salon
The excellent business location is an important factor for the clients to prefer Famous Hair for haircuts.
Most of the Famous Hair branches are located in high-traffic areas in enclosed or strip malls. Even if the adult parents are sending their children for a haircut, there are completely assured about their safety concerns.
The uncluttered environment for the guests offered in a salon is another reason to prefer Famous Hair as a top-notch family hair-cutting destination in the US.
Their custom hair-cutting package starts from 16US$ only. However, the haircut tariff may vary depending on the basic services you hire from them.
About Famous Hair Salon
After establishing itself as a brand, Famous Hair quickly adopted the Signature style brand, which in turn became a part of the worldwide Regis Corporation.
With a number of 10,000+ salons all over the US, Famous Hair is a part of Regis Corporation apart from Cost Cutters and Master Cuts.
Today they hold a claim upon 100 salon franchise brands previously owned by Regis Corporation. Apart from affordability, hair-friendly products are the primary USP of the Famous Hair salon chain.
The multiple branches of Famous Hair are available in Ohio, West Virginia, New York, Indiana, and Pennsylvania too.
However, during the initial phase of their business, it was a tedious journey for them to grab the market reputation of Regis.
It was the dedicated professionals from Famous Hair who finally took the initiative to hold the brand integrity of Regis legacy after buying it from them.
We hope that we could solve your questions and give you proper details regarding the Famous Hair Prices in 2023, operating hours, and other salon information.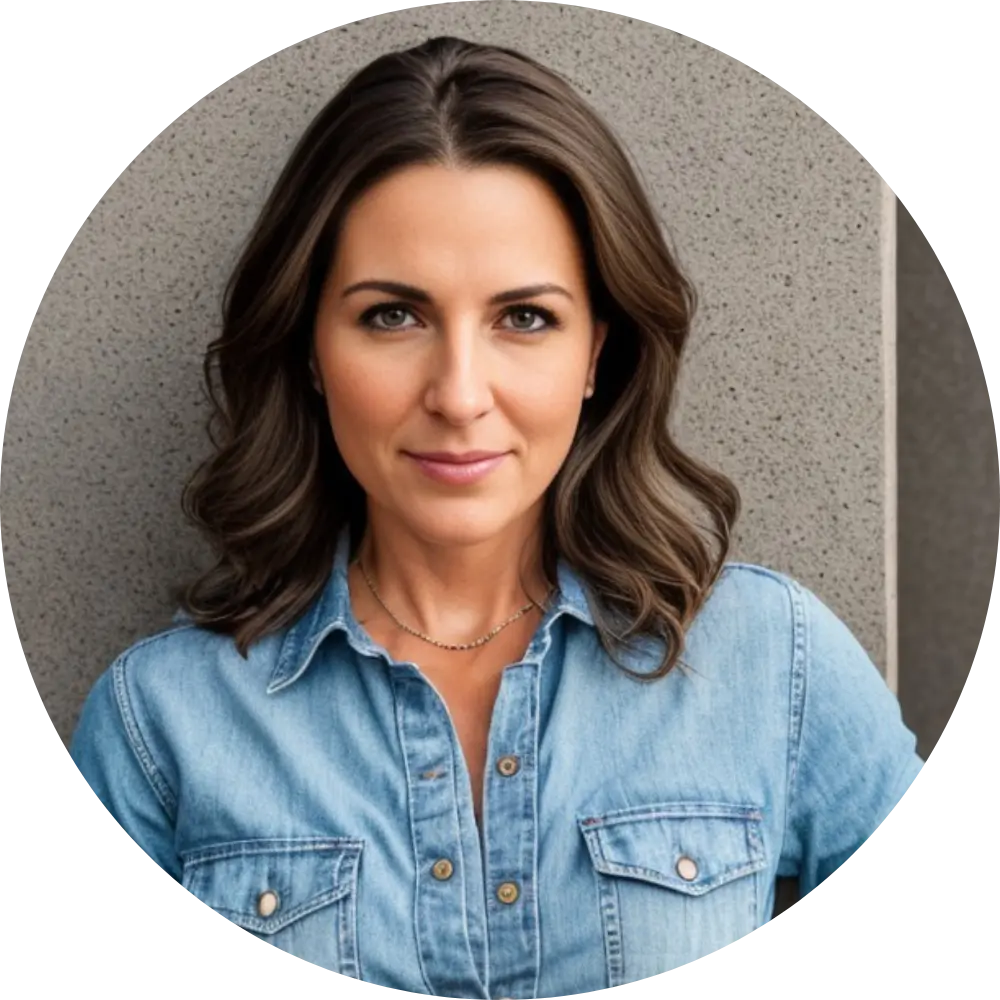 I'm Anna Peterson, creator of Salon Route. Equipped with a Cosmetology License and a degree in Beauty & Wellness from the Aveda Institute, I've honed my skills at renowned brands such as Sephora, MAC, and RMS Beauty. With over a decade of experience, my expertise spans nails, hair, skin, and wellness, which I've passionately infused into Salon Route. I'm dedicated to providing an all-inclusive platform for beauty and wellness services, resources, and products. I believe in accentuating individual beauty and promoting well-being through holistic methods. Continuously innovating, I ensure Salon Route remains at the cutting edge of beauty and wellness trends.