Since its establishment in 1980, Pro Cuts has positioned itself as more than just a salon. This US-based chain embodies a blend of unmatched expertise, luxurious treatments, and pocket-friendly prices.
Imagine relishing a soothing head and neck massage, followed by a hot towel treatment, while watching your favorite sports — a privilege typically reserved for a select few. Well, Pro Cuts, recognized as top-rated by Wicked Local users, makes this experience accessible.
Pro-Cuts prices start from $18 for men and $15 for children capturing their commitment to affordability without compromising on quality. And it's not just about haircuts; their repertoire includes styles, shampoos, and beard trimming.
Men find it more than a salon — it's a rejuvenating retreat. With a unique appeal to male sports enthusiasts and a comprehensive price list that outshines competitors, Pro Cuts remains a leader in its domain.
Pro-Cuts Prices 2023
Hair Services
During every haircut, Pro Cuts enhances the experience with a shampooing session, followed by a soothing head and neck massage, capped off with a warm towel treatment. Moreover, Pro Cuts meticulously attends to any unruly eyebrows and stray hairs, ensuring a polished finish.
| Services | Average Prices |
| --- | --- |
| Pro-Cut | $18.00 |
| Semi-Pro (18 Years Old and Under) | $15.00 |
| Shampoo | $5.00 |
| Conditioner | $5.00 |
| Beard Trim | $10.00 |
Stepping into Pro-Cuts transports you to a haven of hair expertise. Their signature Pro-Cut elevates traditional hairstyling standards. For the younger clientele, the Semi-Pro cut is tailored specifically for those 18 and under, ensuring a fresh and youthful style.
Beyond these, the finesse lies in the details. Opt for their rejuvenating shampoo or conditioner treatments, which breathe life into every strand. And, for men with a penchant for sharp, chiseled beards, the beard trim is a transformative experience.
Entrusting your hair to Pro-Cuts means embracing meticulousness, style precision, and top-notch service quality in one go.
Products Sold By Pro-Cuts Salon
Pro-Cuts stands out as a beacon for hair-care aficionados, offering a diverse range of products meticulously curated to champion hair health and style sustainability.
These offerings, heralded by industry connoisseurs, are not merely about momentary allure but promise enduring vitality and radiance for your locks.
When in doubt about what your tresses demand, the adept stylists at Pro-Cuts can guide you, drawing from an impressive catalog that boasts renowned brands like Sexy Hair, Biolage, Paul Mitchell, and American Crew, among others.
Notably, the salon's emblematic shampoo and conditioner pairing beckons with its organic composition, designed to invigorate the scalp and endorse robust hair growth.
Steering clear of detrimental additives such as sulfates and parabens, these products respect the hair's intrinsic oils, ensuring each strand pulsates with life and luster.
When you yearn for consistent excellence and authentic care for your mane, turning to Pro-Cuts becomes an evident choice.
Pro-Cuts Salon Gift Cards
Gift-giving finds a sophisticated twist with Pro-Cuts salon gift cards, enveloping your cherished ones in luxury and expert grooming.
Perfect for all occasions, or simply to manifest gratitude, these cards are passports to a spectrum of high-quality salon services: meticulous haircuts, transformative color treatments, and premium products to name a few.
The expansive Pro-Cuts network ensures that regardless of the locale—be it bustling cities or quaint towns—a salon stands ready to honor these tokens.
Skilled stylists and barbers, armed with industry insights and techniques, await to deliver unparalleled services, setting the gold standard for salon experiences. With a Pro-Cuts gift card in hand, presenting the elegance of masterful hair artistry becomes second nature.
Pro-Cuts Hours Of Operation
Elegance meets precision at Pro-Cuts, where every strand is sculpted to perfection by seasoned artisans. To avail of their masterful services, it's pivotal to align your visit with their operational hours, outlined meticulously below.
Remember, the symmetry of their hours offers flexibility, but it's always a wise move to confirm with the location nearest you, ensuring an uninterrupted experience.
Pro-Cuts' commitment reflects not only in their craft but also in their extensive hours, accommodating even the busiest schedules.
The weekend brings a slight pivot, providing a well-deserved respite to their dedicated team on Sundays. A glance at the table below provides insight into when you can step into a world of transformative hair artistry:
| Operating Days | Operating Hours |
| --- | --- |
| Monday | 9 AM–8 PM |
| Tuesday | 9 AM–8 PM |
| Wednesday | 9 AM–8 PM |
| Thursday | 9 AM–8 PM |
| Friday | 9 AM–8 PM |
| Saturday | 9 AM–6 PM |
| Sunday | Closed |
However, timeframes might see slight variations, so a swift verification at your local Pro-Cuts is always recommended before planning your visit.
Pro-Cuts Salon History
Pro-Cuts is a renowned hair salon chain that started as a small shop in 1982. The founders of Pro-Cuts, who were passionate about providing high-quality hair care services, established the salon with a commitment to excellence and affordability.
In just two short years following its establishment, Pro-Cuts began expanding its operations in 1984. The expansion aimed to reach more customers and provide them with the best hair care services possible.
With this new development, Pro-Cuts quickly became one of the most preferred salons for people across different regions.
Over the years, Pro-Cuts has continued growing and evolving into a trusted brand synonymous with professional and affordable haircuts.
Today, it boasts numerous locations across various states in the US – all dedicated to offering top-notch services that cater to diverse needs.
The growing demand for its services led Pro-Cuts to become a division of Regis Corporation, one of the largest hair care companies in the world and owns many big salon brands such as BoRics, Roosters, SmartStyle & many more.
This partnership enabled Pro-Cuts to leverage Regis' resources and expertise while retaining its unique identity and focusing on serving customers excellently.
Today, Pro-Cuts has over 30 locations across the United States, all offering affordable services. Its success can be attributed to its commitment to providing excellent customer service while keeping up with the latest trends and technologies in the industry.
Final Words
Analyzing the value proposition offered by Pro-Cuts, it becomes evident how they seamlessly blend premier services with affordability.
Pro-Cuts Prices in 2023 have provided a nuanced insight into the brand's ethos, ensuring clientele receive top-tier care without stretching their financial limits.
As salon market dynamics continue to shift, Pro-Cuts emerges as a beacon, pioneering a pricing model that champions both transparency and competitiveness.
For those who prioritize both quality and value, this brand stands as an undeniable choice. Every dollar spent is a testament to their commitment to excellence and a reflection of the trust they have garnered over the years.
So, when contemplating your next salon rendezvous, let Pro-Cuts be a benchmark for unparalleled service at an optimal price point.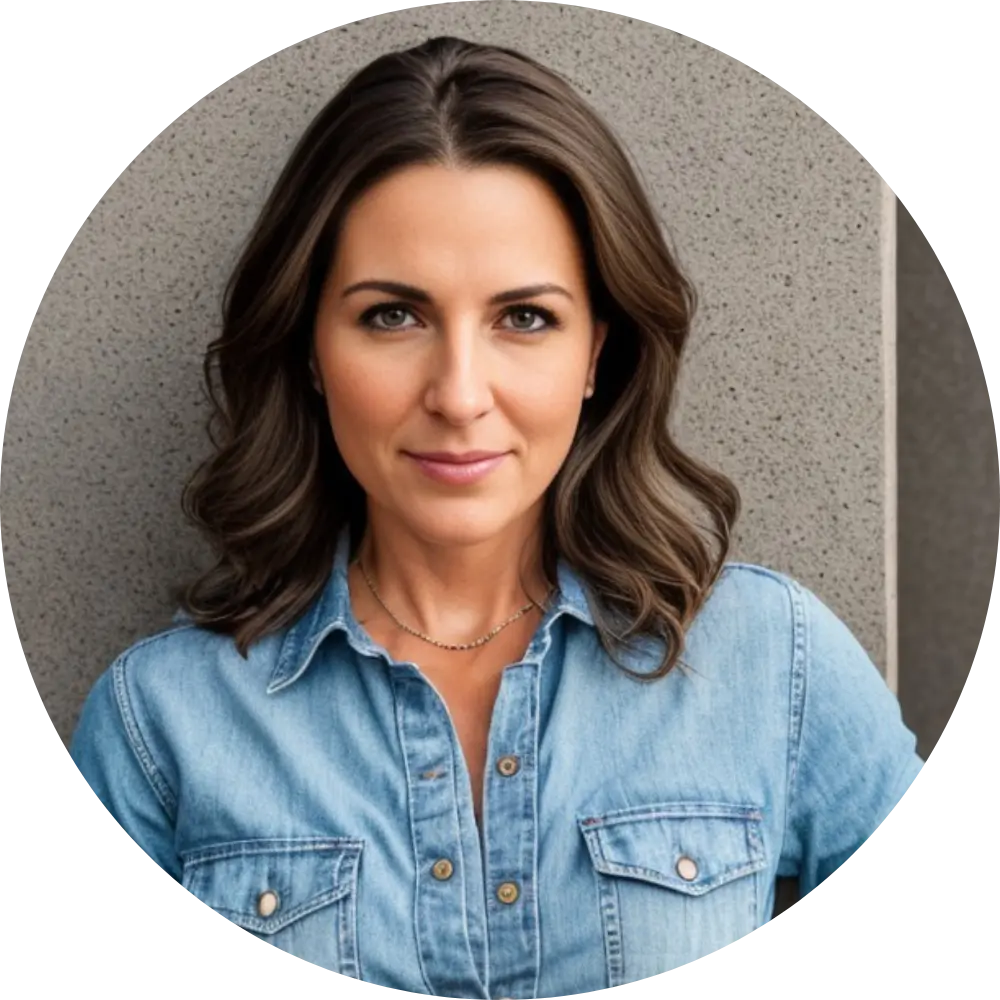 I'm Anna Peterson, creator of Salon Route. Equipped with a Cosmetology License and a degree in Beauty & Wellness from the Aveda Institute, I've honed my skills at renowned brands such as Sephora, MAC, and RMS Beauty. With over a decade of experience, my expertise spans nails, hair, skin, and wellness, which I've passionately infused into Salon Route. I'm dedicated to providing an all-inclusive platform for beauty and wellness services, resources, and products. I believe in accentuating individual beauty and promoting well-being through holistic methods. Continuously innovating, I ensure Salon Route remains at the cutting edge of beauty and wellness trends.