Stepping into a salon should evoke feelings of excitement, not dread over impending costs. You want a place that pairs quality with affordability, right?
Well, consider your quest nearly over. Enter MasterCuts Salon, a paragon of high-quality, wallet-friendly beauty services. With a variety of services that span the beauty spectrum, MasterCuts offers a pricing model as versatile as your beauty needs.
It's not just about a one-off visit; this guide aims to cultivate your lasting relationship with a salon that 'gets you.'
Having meticulously assessed various MasterCuts locations, this guide provides not just a guide but a veritable treasure map to navigate your beauty journey.
From the services offered to the subtleties that affect costs, this post cuts through the gloss and gets straight to what matters. It's not merely about pointing out options; it's about elevating your salon experience.
Armed with insider tips and industry acumen, you'll not only be prepared to make an informed choice but also secure optimal value for your expenditure.
So let your hair down, metaphorically or literally, and let this guide post be your cornerstone for all things MasterCuts in 2023.
Adult Haircuts are priced at $16, Cut & Shampoo at $19, and a Cut, Shampoo & Basic Style at $23. For the younger clientele, Kids Cut costs $13 and with Shampoo, it's $16. Coloring services include All-Over Color and Trend Color Techniques starting at $49. Mini Highlights are $30, Partial Highlights cost $40, and Full Highlights are $50. For textured hair, Perms and Relaxers are both offered at $50. Enhance your hair's vitality with a Deep Conditioning Treatment for $10, and keep things neat with Waxing services also at $10.
MasterCuts Prices In 2023
Haircuts
| Services | Average Price |
| --- | --- |
| Kid's Haircut (Age 12 & Below) | $13 |
| Kid's Haircut (With Shampoo) | $16 |
| Adult Haircut | $16 |
| Adult Haircut (With Shampoo) | $19 |
MasterCuts Salon believes a haircut is a statement of individuality. With dedicated stylists, they cater to a diverse clientele, offering transformative services.
For kids (12 & below), tailored haircuts, combined with shampoo and styling, ensure a delightful experience. Meanwhile, adults seeking rejuvenation can opt for everything from a fresh trim to luxurious treatments with invigorating scalp massages.
Thinking of an image overhaul? Their comprehensive packages, inclusive of shampoo and styling options, guarantee a bold exit, ready to seize the day.
To accentuate that style, specialized trims for bangs and beards await, emphasizing facial contours. At MasterCuts, every strand matters, ensuring you always make an impression.
Additional Services
| Services | Average Price |
| --- | --- |
| Adult Haircut | $16 |
| Cut & Shampoo | $19 |
| Cut, Shampoo, & Basic Style | $23 |
| Kids Cut | $13 |
| Kids Cut & Shampoo | $16 |
| All-Over Color | $49 & Above |
| Trend Color Techniques | $49 & Above |
| Mini Highlights (1-5) | $30 |
| Partial Highlights (6-15) | $40 |
| Full Highlights (16+) | $50 |
| Perm | $50 |
| Relaxer | $50 |
| Deep Conditioning Treatment | $10 |
| Waxing | $10 |
MasterCuts Salon goes beyond just crafting a perfect haircut; they curate a beauty experience tailored for every individual. As you step into the salon, you're presented with a palette of offerings designed for transformation.
Adults can indulge in a revitalizing haircut, complemented by a refreshing shampoo, or even elevate their look with a basic style. Younger patrons aren't left behind, with specialized kids' cuts, which can also be paired with a gentle shampoo session.
For those looking to bring a splash of color to their tresses, options abound. Dive into the allure of an all-over color or dabble with the finesse of trend color techniques.
Play with the subtle charm of mini highlights or make a bolder statement with full highlights. Embrace curls with a perm, or seek sleekness with a relaxer.
Nourish those strands with a deep conditioning treatment or enhance facial features with their precise waxing services. At MasterCuts Salon, every service is a step towards a more radiant you.
Color & Chemical Services
Step up your beauty routine with MasterCuts Salon, a sanctuary where expert colorists and stylists masterfully navigate the fine art of Color and Chemical Services.
Gain insights from a brief, yet informative, consultation to select a transformative option that aligns with your unique aesthetic needs. Go bold with an all-over color, meticulously formulated to elevate your natural allure.
Eliminate frizz and attain sleek, luscious locks with an impeccably executed relaxer treatment. Craving bouncy curls? A perm from seasoned stylists provides the texture you seek, radiating vitality with each spiral.
For nuances in hue, cap highlights impart a sun-kissed luster, while full highlights add intricacies of depth and dimension. Partial and mini highlights allow room for personalization, making your hair an authentic canvas.
Early adopters of fashion-forward styles can venture into avant-garde color methods, accentuating strands with the zest of cutting-edge pigments. Gray blending services, subtly mask the signs of aging, sustaining a youthful effervescence.
Each service, executed by experienced professionals, leverages premium products and avant-garde techniques to transcend your hair's potential. Don't delay; seize the transformative capabilities of MasterCuts Salon and unveil a refined version of yourself.
Styling Services
MasterCuts Salon stands as a beacon of hairstyling excellence, committed to delivering unparalleled results tailored for every unique occasion.
Harnessing the expertise of gifted stylists, they effortlessly craft looks ranging from opulent blowouts infused with volume and radiance to voguish everyday styles.
Indulge in the blowout experience at MasterCuts, where each strand gets treated to luxurious care, resulting in a luminous, voluminous mane. Celebrating a special event?
Entrust their seasoned hands to design elegant updos or intricate, event-suited coiffures that echo your distinct elegance. With a meticulous eye for detail, they guarantee impeccable results, each time.
Stay ahead in the style game; as trendsetters, they continually rejuvenate their service suite, anticipating and mirroring global hair trends. For hair that mirrors your essence and remains en vogue, MasterCuts Salon is the definitive destination.
Waxing Services
MasterCuts Salon expertly complements its renowned hair services with unparalleled Waxing Services, ensuring a holistic grooming experience.
Their adept estheticians prioritize achieving a pristine, smooth finish that empowers you with renewed confidence. Among their offerings, eyebrow waxing stands out.
Recognizing eyebrows as the face's pivotal frame, MasterCuts' specialists meticulously craft arches that harmonize with individual facial structures.
Beyond brows, their facial waxing targets regions like the upper lip and sideburns, erasing undesired hair. Leveraging cutting-edge waxing methods alongside premier products, they ensure maximum efficacy with minimal skin discomfort.
Choosing MasterCuts Salon's waxing guarantees top-tier expertise, translating to impeccable results every time.
Hair Treatments
MasterCuts Salon prioritizes the health of your hair alongside its aesthetic appeal. With their curated Hair Treatment Services, they target the core health of your tresses, ensuring they remain resilient, lustrous, and lively.
Their Specialty Deep Conditioning is an intensive therapy, diving into hair fibers to restore moisture, particularly beneficial for damaged or chemically altered hair.
For routine upkeep, the Basic Deep Conditioning is ideal, replenishing essential nutrients for silkiness and manageability.
The Malibu treatment stands distinct, addressing the challenges posed by hard water, chlorine, and mineral residues. Especially recommended for swimmers, this treatment purifies, restoring the hair's intrinsic glow and vitality.
Trust MasterCuts Salon for treatments tailored to your hair's distinct requirements, ensuring its enduring health and radiance.
MasterCuts Hours Of Operation In 2023
MasterCuts Salon ensures you never have to compromise on your grooming schedule, offering extensive operating hours tailored to fit modern, fast-paced lifestyles.
You'll find the salon's doors open as early as 9:00 AM on Saturdays, perfect for early birds seeking to kick-start their weekend with a fresh look.
For those who relish the weekday hustle, rest easy knowing that MasterCuts accommodates you until 9:00 p.m. from Monday to Thursday.
Even Sundays aren't off-limits; the salon remains accessible from noon until 6:00 PM, making it the go-to spot for last-minute engagements or pre-week prep.
| Operating Days | Operating Hous |
| --- | --- |
| Sunday | 12:00 PM to 6:00 PM |
| Monday | 10:00 AM to 9:00 PM |
| Tuesday | 10:00 AM to 9:00 PM |
| Wednesday | 10:00 AM to 9:00 PM |
| Thursday | 10:00 AM to 9:00 PM |
| Friday | 10:00 AM to 9:00 PM |
| Saturday | 9:00 AM to 6:00 PM |
Remember, these timings could vary by location, so it's advisable to double-check with your local MasterCuts for precision. Prioritize your grooming needs without disrupting your busy calendar—MasterCuts Salon has got you covered.
Products Sold By MasterCuts Salon
MasterCuts Salon excels in elevating the beauty regimen by not just offering impeccable services but also curating a selection of high-caliber hair care products.
Imagine the hands of expert stylists guiding you through aisles stocked with elite brands like Redken, renowned for scientifically-backed hair solutions.
Revel in the edgy allure of Sebastian's product line or explore holistic options via Biolage's botanical-rich collections.
Trendsetters will relish TIGI's avant-garde styling essentials, whereas Kenra's durable range is a match for those in pursuit of long-term grooming efficacy.
The gentlemen aren't overlooked either; MasterCuts features grooming essentials from proven brands like Redken Brews and Paul Mitchell.
If hair thinning has you concerned, Nioxin provides a thorough, solution-focused approach. Likewise, CHI leads in thermal styling ingenuity. Simplify daily hair rituals with the multitasking prowess of 'It's a 10.'
Shopping at MasterCuts is more than a transaction; it's tapping into a well of expertise. Here, the focus isn't just on fulfilling immediate grooming needs but also on offering precise, tailored advice that sustains your hair's health and allure until your next visit.
Every product serves a distinct purpose; every recommendation is a step toward everlasting beauty and confidence.
History Of MasterCuts Salon
Established in 1985 as a subsidiary of the illustrious Regis Corporation, MasterCuts Salon set out to redefine the salon experience for people with active lifestyles and families in need of efficient yet exceptional hair care services.
With its emphasis on affordability, convenience, and top-notch customer service, the brand quickly made a name for itself, garnering widespread acclaim and popularity.
As a part of the Regis family, MasterCuts Salon has always benefited from a strong support system and an extensive network of industry professionals.
Apart from MasterCuts, the Regis family of brands includes:
City Looks salons
Head Start Haircare
Saturdays Hair salon
Carlton Hair
Style America Hair Care
This collaborative environment has allowed MasterCuts to evolve continually and adapt to the changing needs of its clientele, ensuring its continued relevance and success in the competitive world of hair care.
In 2017, a significant milestone marked the brand's history as The Beautiful Group, an affiliate of Regent, acquired MasterCuts and several other Regis salon brands.
With this acquisition, The Beautiful Group expanded its reach, now operating over 858 MasterCuts and Regis Salon locations across the United States, Canada, and Puerto Rico.
Today, MasterCuts Salon can be found in various settings, including enclosed and strip malls, reflecting its commitment to accessibility and convenience.
This diverse presence has allowed the brand to cater to an ever-growing customer base, solidifying its status as a household name in the hair care industry.
Throughout its rich history, MasterCuts Salon has remained steadfast in its mission to provide exceptional hair care services for people from all walks of life.
With its unwavering dedication to quality, innovation, and customer satisfaction, the brand continues to thrive, setting new standards for the salon experience and inspiring countless loyal customers to trust MasterCuts Salon with their hair care needs.
Final Words
MasterCuts Salon has made a name for itself by offering a wide array of top-quality hair care services at competitive prices.
The comprehensive understanding of MasterCuts prices in 2023 above allows customers to make informed decisions about the services that best suit their needs without compromising on quality or expertise.
MasterCuts continues to evolve as a brand, staying in tune with the latest trends and techniques in the industry, ensuring that every client leaves the salon with a satisfying experience and a renewed sense of confidence in their appearance.
By offering exceptional services, a curated selection of premium hair care products, and a team of dedicated professionals, MasterCuts Salon has secured its position as a leading hair care provider for people from all walks of life.
Whether you need a simple haircut or a more intricate color treatment, you can rely on the expertise of MasterCuts to deliver the desired results.
So, go ahead and indulge yourself in the ultimate salon experience, knowing that the MasterCuts team is here to make your hair dreams a reality.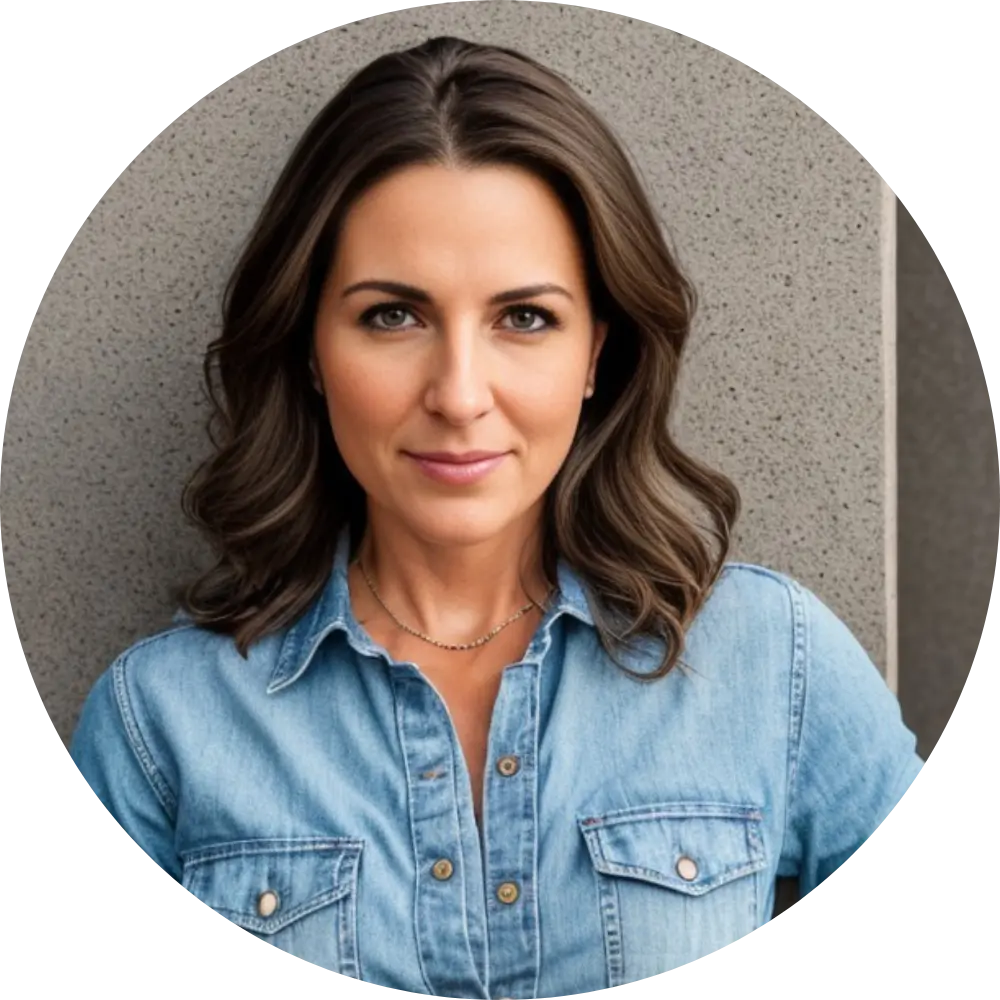 I'm Anna Peterson, creator of Salon Route. Equipped with a Cosmetology License and a degree in Beauty & Wellness from the Aveda Institute, I've honed my skills at renowned brands such as Sephora, MAC, and RMS Beauty. With over a decade of experience, my expertise spans nails, hair, skin, and wellness, which I've passionately infused into Salon Route. I'm dedicated to providing an all-inclusive platform for beauty and wellness services, resources, and products. I believe in accentuating individual beauty and promoting well-being through holistic methods. Continuously innovating, I ensure Salon Route remains at the cutting edge of beauty and wellness trends.