Dive headfirst into the world of Fantastic Sams, the leading budget-friendly haircare salon chain with over 1,000 locations.
Providing top-tier service on a daily basis, they've made a mark in the beauty industry with their full spectrum of offerings.
From stylish haircuts to vibrant color transformations, perms, waxing, and beyond, Fantastic Sams' diverse services cater to everyone's unique taste.
While the focus is always on quality and style, what truly sets them apart is incredibly competitive Fantastic Sams prices in 2023.
They strike a rare balance between affordability and premium service, making them a go-to choice for haircare enthusiasts.
With an unwavering commitment to client satisfaction, it's no wonder Fantastic Sams has earned a glowing reputation.
Delving into their pricing, we unravel how they've expertly merged style, service, and affordability, making an invaluable impact on every client's beauty journey.
Fantastic Sams Prices In 2023
Haircuts
| Service | Average Price |
| --- | --- |
| Adult Haircut | $28 & Above |
| Adult Haircut with blow dry | $33 & Above |
| Adult Haircut with blow dry and style | $44 & Above |
| Clipper Cut | $22 & Above |
| Kid's Haircuts $12 and under | $17 & Above |
| Kid's Haircut with blow dry | $21 & Above |
| Kid's Haircut with blow dry and curls | $28 & Above |
Delving into their range, adults can opt for an expertly crafted haircut that exudes style and confidence. Want a notch up? Opt for their haircut coupled with a blow-dry, blending precision with panache.
For those seeking a full transformation, the combo of haircut, blow-dry, and style offers the perfect blend of trendiness and sophistication.
Meanwhile, clipper cuts present a dashing alternative for a low-maintenance yet trendy look. Turning to their younger clientele, Fantastic Sams excels at crafting fun, adorable styles for kids.
A simple haircut can give your little one a fresh, playful look, but the magic unfolds when paired with a blow-dry. And for that special occasion, why not add some curls? Each service is meticulously tailored, ensuring the perfect haircut every time.
Color
| Service | Average Price |
| --- | --- |
| Color Touch-up | $60 & Above |
| All Over Color | $72 & Above |
| All Over Foil with highlights or lowlights | $72 & Above |
| Partial Foil with highlights or lowlights | $50 & Above |
| Double Process | $120 & Above |
| Men's Color Blending | $22 & Above |
From color touch-ups that seamlessly extend the vibrance of your current shade, to an all-over color overhaul that can completely redefine your style, the choices are plentiful and the results, are remarkable.
For those keen on adding depth and dimension, consider their foil services. Fantastic Sams offers all-over foil treatments with highlights or lowlights, instantly adding richness to your hair. If a subtle enhancement is your preference, opt for a partial foil service to selectively accentuate your look.
Now, for a complete transformation, the double process service is your ticket to the cutting edge of hair color trends. And not forgetting the gentlemen, Fantastic Sams offers a stellar men's color blending service, allowing for a natural, rejuvenated look.
Texture
| Service | Average Price |
| --- | --- |
| Perm Only | $55 & Above |
| Perm and Cut | $66 & Above |
| Perm, Cut, and Style | $83 & Above |
| Spiral Perm | $83 & Above |
Experience the thrill of stunning curls with their stand-alone perm service, designed to add vivacious volume and lively twists to your hair. To combine this new texture with a refreshing trim, opt for their perm and cut combo.
If you're in for a complete revamp, the perm, cut, and style package promises a transformation that's as holistic as it is beautiful. And for those seeking a distinctive look, the spiral perm will wrap your locks in cascading curls, creating a hair spectacle that's bound to turn heads.
Additional Services
| Service | Average Price |
| --- | --- |
| Bang or Beard Trim | $11 & Above |
| Shampoo & Roller Set | $22 & Above |
| Blow Out Style w/ Brush | $28 & Above |
| Blow Out Style w/ Brush & Iron | $35 & Above |
| Eyebrow Threading | $11 & Above |
| Up-Do (based on the complexity of style) | $55 & Above |
| Deep Conditioning Treatment | $22 & Above |
| Waxing (Lip, chin, or brow) | $11 & Above |
Imagine keeping your fringe or beard immaculate with a professional trim, ensuring you always present your best self. Yearn for voluminous curls? Their shampoo and roller set service is the answer, offering stunning bounce that endures.
For those craving a polished finish, the blow-out style with brush service is perfect, or opt for an upgrade with the brush and iron combo for a sleek, red-carpet-ready look.
For exquisite detail, consider their eyebrow threading service, sculpting brows into a flattering shape to accentuate your eyes. And for special occasions, their Up-Do service transforms your hair into a masterpiece, with complexity tailoring to suit your personal style.
Indulge in their deep conditioning treatment for a rejuvenating boost of hydration, and for the final touch, opt for their precise waxing service.
Products Sold By Fantastic Sams
Fantastic Sams is a veritable treasure trove of professional-grade hair care products that cater to all your grooming needs.
For men, their diverse range includes invigorating deep cleansing shampoos that promote a healthy scalp, paired with a variety of styling aids for all-day maintenance.
Experiment with their Grooming Creme for versatile hair molding and sculpting, or opt for the X-treme Gel for intense definition and control.
Their Matte Wax delivers contoured control with a subtle, low-shine finish. To soothe your scalp, Refresh Shampoo combats dandruff, while their 2-in-1 Shampoo with Conditioner nourishes hair and scalp. Their Hard Wax adds texture and definition with a pliable hold and low-luster finish.
For women, Fantastic Sams proffers a plethora of hair care solutions for both professional and home use. Their extensive range caters to various hair needs, from color protection, smoothing, and volumizing to moisturizing and styling.
The Black Label's 3-N-1 Shampoo, Conditioner & Body Wash cleanses and conditions your hair and skin. The Color Vibrance Duo ensures your color stays vibrant and your hair stays soft and shiny.
Their Curl Calming conditioner revives dry curls, while their Curl Cleansing shampoo delivers bouncy, defined curls. Their Moisture Lock range transforms dry hair into silky, manageable locks.
Stay Bright's Blonde Conditioner & Shampoo neutralizes brassy tones for blondes and gray hair, while their Volume Boost range maximizes hair density and delivers soft touchable movement.
To cap it all, their Deep Cleansing – Clarifying Shampoo eliminates buildup without compromising on moisture. With Fantastic Sams vast selection, every day can be a great hair day.
Fantastic Sams Hours Of Operation
Fantastic Sams, famed for their comprehensive hair care solutions, stays ready and eager to meet your grooming needs throughout the week.
Their doors are open from Monday to Friday, starting as early as 9:00 AM and continuing till the evening at 8:00 PM. These extended operating hours provide the flexibility you need to fit in your personal grooming routine, amidst the hustle of your day.
On Saturdays, they accommodate your weekend errands by opening at 9:00 AM and serving you till the evening at 6:00 PM. And for those who prefer the leisurely pace of Sundays, Fantastic Sams is there for you as well. Their Sunday hours begin a bit later, at 11:00 AM, and extend till 5:00 PM in the evening.
Remember, the exact operating hours may vary slightly depending on your location, so it's always a good idea to check the local Fantastic Sams timetable.
| Operating Days | Operating Hours |
| --- | --- |
| Monday | 9:00 am – 8:00 pm |
| Tuesday | 9:00 am – 8:00 pm |
| Wednesday | 9:00 am – 8:00 pm |
| Thursday | 9:00 am – 8:00 pm |
| Friday | 9:00 am – 8:00 pm |
| Saturday | 9:00 am – 6:00 pm |
| Sunday | 11:00 am – 5:00 pm |
History Of Fantastic Sams
Fantastic Sams, a renowned salon chain, holds a remarkable spot in the annals of American hairstyling, competing with the likes of Famous Hair, Carlton Hair Salon, and many others. Its journey began in 1974 when Sam Ross conceived the idea of 'Incredible Sams'.
Within two short years, the name morphed into the more familiar 'Fantastic Sams' as Ross commenced his franchising endeavor. From its initial foray in Memphis, Tennessee, the brand has grown phenomenally and now boasts over 1,100 franchises across the nation.
Revered for being a full-service salon that caters to the entire family, Fantastic Sams successfully merges quality and affordability. The abundant presence of skilled stylists ensures swift service, thus eliminating the need for appointments.
Fantastic Sams became a part of Dessange International, a leading European salon chain, further strengthening its foothold in the industry. At its helm is John Constanza, the ex-CEO of Conair Corporation, whose leadership and strategic insight steer the brand toward continual success.
Not just content with providing hair care services, Fantastic Sams sets itself apart with its relaxed ambiance infused with European elegance. The salon's aim, mirroring the vision of Sam Ross, is to deliver fabulous service at an outstanding price without compromising on style or quality.
As the salon chain continues to evolve, it holds steadfast to its commitment to providing high-quality, reasonably priced hair care solutions for the entire family.
Final Words
It becomes clear that the brilliance of Fantastic Sams lies in its ability to deliver high-quality services at genuinely affordable rates.
Not only does the Fantastic Sams Prices in the 2023 model reflect a conscious effort to balance cost and quality, but it also showcases its dedication to accessible beauty for all.
Each treatment, cut, or style is carried out by professionals armed with the expertise to ensure you look your best. Whether you're in for a swift trim or a total hair transformation, your wallet needn't feel the strain.
In an era where beauty often comes with a hefty price tag, Fantastic Sams stays committed to its founding principle – making salon-grade hairstyling a delight within everyone's reach.
Truly, their success lies in proving that looking fantastic need not break the bank.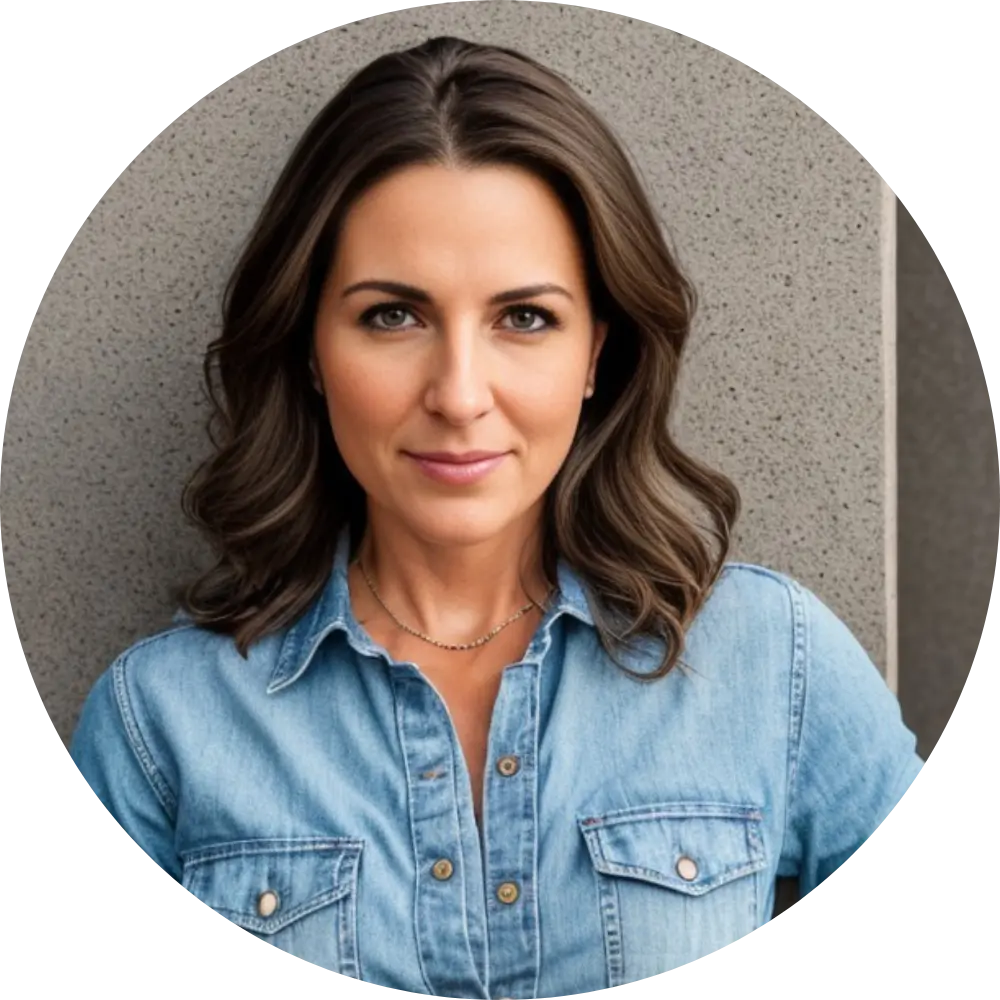 I'm Anna Peterson, creator of Salon Route. Equipped with a Cosmetology License and a degree in Beauty & Wellness from the Aveda Institute, I've honed my skills at renowned brands such as Sephora, MAC, and RMS Beauty. With over a decade of experience, my expertise spans nails, hair, skin, and wellness, which I've passionately infused into Salon Route. I'm dedicated to providing an all-inclusive platform for beauty and wellness services, resources, and products. I believe in accentuating individual beauty and promoting well-being through holistic methods. Continuously innovating, I ensure Salon Route remains at the cutting edge of beauty and wellness trends.