In the pulsating world of hairstyling, Sports Clips stands as a beacon, presenting diverse pricing for the young, the mature, and every age in between.
While their vast salon chain might operate under a franchise model, influencing price nuances regionally, they remain a consistent force in offering elite hair services.
Dive deep with us into the nuances of the 'Triple Play Experience' or the luxury of the 'MVP Experience'. This isn't merely a guide; it's an odyssey into the ethos of Sports Clips.
With details culled from salons across the nation, we aim to give you not just Sports Clips prices, but a sense of the passion and precision that makes Sports Clips a revered institution.
Ready for a transformative journey? Let's embark and unveil the art behind your next fashionable change.
Sports Clips Prices In 2023
Haircuts
| Services | Average Price |
| --- | --- |
| Varsity haircut | $19 |
| Jr. Varsity haircut | $15 |
| Sr. Varsity haircut | $15 |
| Detail haircut | $29 |
| Buzzcut | $15 |
| Bang trim | $5 |
| Neck trim | Free |
For budding fashionistas, the Jr. Varsity Haircut acts as an initiation into the high-stakes world of premium grooming. Conversely, the Sr. Varsity Haircut provides a touch of seasoned flair for the style-conscious mature adult.
Craving a stroke of artistic genius? Opt for the Detail Haircut, a masterpiece of precision and style. If simplicity captivates you, the Buzzcut stands as a bold statement of minimalist allure.
Those desiring a quick yet meaningful update will find the Bang Trim as an instant game-changer. Seal your aesthetic triumph with a Neck Trim, perfecting a sleek, business-ready demeanor.
Triple Play Experience
(Comes with haircut, steamed towel & massaging shampoo)
| Services | Average Price |
| --- | --- |
| Triple play | $22 |
| Triple Play (Double) | $34 |
| Triple Play (Triple) | $39 |
Step into the realm of grooming excellence with the regular Triple Play, blending style, comfort, and rejuvenation in a tailored experience to pamper your senses. But the journey extends beyond.
For those wanting more, the Triple Play (Double) offers an extended encounter, doubling down on the signature Sports Clips charm.
And for the connoisseurs of grooming, the Triple Play (Triple) propels you into a prolonged session, tripling the indulgence, showcasing Sports Clips' dedication to curating unmatched, gratifying grooming moments.
MVP Experience
(Comes with a haircut, steamed towel, massaging shampoo, and neck & shoulder massage)
| Services | Average Price |
| --- | --- |
| MVP | $25 |
| Double MVP | $30 |
| Triple MVP | $35 |
The baseline MVP Experience isn't just a haircut; it's a foray into a fusion of advanced styling and unadulterated relaxation. Elevating the grooming game, the Double MVP offers extended pampering, stretching the pleasure twice as long.
Culminating the offerings is the Triple MVP Experience, tripling your time in this haven of style and comfort. A grooming experience that defies the ordinary, each MVP tier invites you to not just a cut, but a transformative journey.
Add-ons
| Services | Average Price |
| --- | --- |
| All-Star Treatment Add-On | $8 |
The All-Star Treatment add-on at Sports Clips transcends typical grooming, offering an experience mirroring the MVP package's luxuries, minus the haircut.
Dive into this unparalleled pampering that ensures a standout grooming indulgence, creating unforgettable moments. Experience the zenith of grooming artistry.
Products Sold By Sports Clips
Your grooming regimen extends far beyond salon visits—it's an ongoing affair demanding high-quality, effective products.
Sports Clips comprehensively addresses this need by offering an exclusive range of top-notch grooming essentials from leading, salon-only brands like American Crew, Sexy Hair, Nioxin, Actiiv, MITCH, Paul Mitchell, MVRCK, and GIBS.
These meticulously curated products not only offer a gamut of options to keep your hair and beard style-ready but also serve as daily solutions for sustaining that fresh-from-the-salon look. In the lineup, shampoos and conditioners come fortified with nutrients to prime hair for any style.
Simultaneously, shaving and beard treatments are engineered to provide a seamless shave while safeguarding skin health. Styling and finishing products deliver a stronghold, retaining your chosen look throughout the day.
Specialized hair treatments are available for focused hair and scalp health, complemented by a range of grooming essentials for head-to-toe polish. Conclusively, the right product doesn't just enhance your look; it can be a game-changer in your grooming routine.
Consult a Sports Clips specialist for advice tailored to your specific needs. With Sports Clips, grooming becomes an art, merging outstanding visual results with a remarkable feel-good factor.
Sports Clips Hours Of Operation
Planning your next grooming experience at Sports Clips? Understanding their operational hours can help you schedule your visit seamlessly. While Sports Clips consistently prioritizes top-tier grooming services, they also ensure accessibility with extended hours.
From Monday to Friday, they welcome clients from 9:00 am to 8:00 pm, offering ample time for after-work visits. Saturdays offer a slightly shorter window from 9:00 am to 6:00 pm, yet provide ample opportunity for weekend grooming.
For those preferring a Sunday visit, they operate from 11:00 am to 5:00 pm. However, given that operating hours might vary by location, always check with your local store beforehand to confirm. This ensures you receive not only the best grooming service but also the convenience you deserve.
Here's a glance at their operating schedule:
| Operating Days | Operating Hours |
| --- | --- |
| Monday | 9:00 am – 8:00 pm |
| Tuesday | 9:00 am – 8:00 pm |
| Wednesday | 9:00 am – 8:00 pm |
| Thursday | 9:00 am – 8:00 pm |
| Friday | 9:00 am – 8:00 pm |
| Saturday | 9:00 am – 6:00 pm |
| Sunday | 11:00 am – 5:00 pm |
History Of Sports Clips
In the vibrant 1990s, a visionary named Gordon Logan discerned an untapped niche in the men's and boys' haircut market. This inspired the birth of Sports Clips Haircuts, a concept that fuses grooming and sports in a unique ambiance that resonates with men.
The initial seed for Sports Clips was planted in Austin, Texas in 1993, positioning it alongside other industry competitors like Supercuts and JCPenney. It embodied a mission to provide a "championship haircut experience in an exciting sports environment".
Logan's diverse background, including roles as an Aircraft Commander in the U.S. Air Force, a consultant with Price Waterhouse & Co., and a salon operator in Texas, along with his alma mater – MIT and The Wharton School of Business, shaped this unique concept.
Following the successful inauguration in Austin, Sports Clips expanded to Houston and Dallas. The growth strategy cleverly mirrored Southwest Airlines' routes, ensuring efficient travel costs. It took five years to reach the first milestone – 50 Sports Clips stores.
A decade later, in 2007, the brand celebrated its 400th and 500th openings. 2012 marked a new era with Sports Clips' international expansion into Canada. The momentum continued, and by 2018, they celebrated the opening of the 1,800th location.
Today, Sports Clips proudly stands with over 1,850 locations across all 50 U.S. states and Canada, the only national hair care franchise with such an extensive footprint. Reflecting on this journey, Logan quips he always knew Sports Clips would grow rapidly, but he didn't expect it to take this long.
Indeed, the growth of Sports Clips is a testament to their commitment to quality and understanding their client base. As you step into any of their outlets, you're stepping into a slice of history, a brand that has meticulously grown and evolved to serve you better.
Final Words
When you seek both quality and affordability in grooming, Sports Clips excels, setting a benchmark in the industry with its strategic pricing.
This commitment to offering premium haircuts and exclusive salon products at budget-friendly rates doesn't compromise the experience.
It adds allure, captivating a broad customer base. The pricing model amplifies their customer-centric approach, bolstering their unique position in a competitive marketplace.
Opt for Sports Clips for your next grooming venture, be it a simple trim or procuring top-of-the-line haircare essentials.
You'll find the Sports Clips prices in 2023 not only reasonable but also rewarding, solidifying the brand's reputation for delivering unmatched value.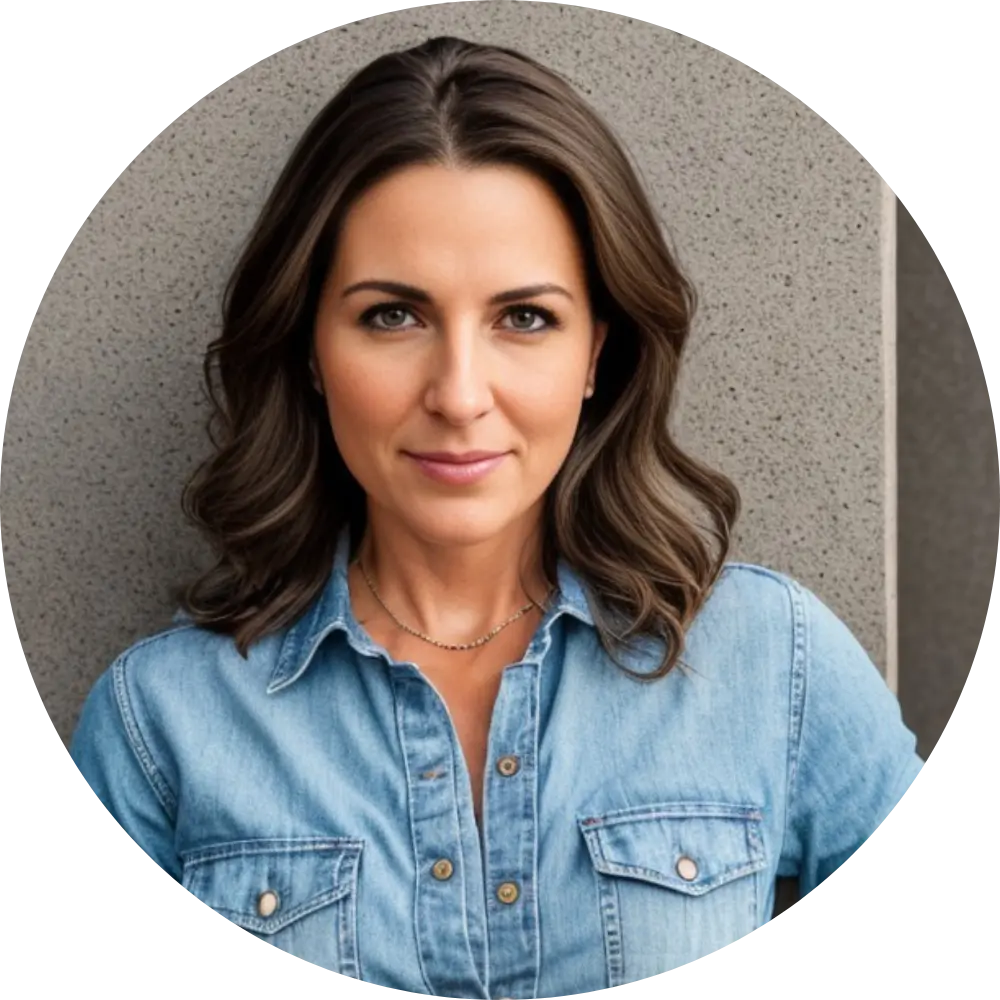 I'm Anna Peterson, creator of Salon Route. Equipped with a Cosmetology License and a degree in Beauty & Wellness from the Aveda Institute, I've honed my skills at renowned brands such as Sephora, MAC, and RMS Beauty. With over a decade of experience, my expertise spans nails, hair, skin, and wellness, which I've passionately infused into Salon Route. I'm dedicated to providing an all-inclusive platform for beauty and wellness services, resources, and products. I believe in accentuating individual beauty and promoting well-being through holistic methods. Continuously innovating, I ensure Salon Route remains at the cutting edge of beauty and wellness trends.