Unlock the secret to radiant skin and a luminous smile with Seattle Sun Tan's suite of exceptional services. At the heart of this sanctuary lies a commitment to not just enhance your beauty but to transform your wellness journey.
From the flawless glow of VersaSpa Spray Tan to the luxurious depth of Sunbed Tan, every service is a step towards perfection. But the offerings extend beyond tanning.
Imagine rejuvenating your skin with the revolutionary Anti-Aging Red Light Body Therapy, or brightening your smile with LED Teeth Whitening.
Each service, like the serene Infrared Sauna Pod experience or the transformative LED Red Light Therapy Facials, is meticulously tailored for ultimate satisfaction. With Seattle Sun Tan, it's not just about the results, it's about the experience — serene, luxurious, and transformative.
This guide goes beyond just Seattle Sun Tan prices 2023; it delves into the essence of each service, crafted for those who seek excellence in their self-care regimen. Your journey to rediscovering your best self is illuminated here, at Seattle Sun Tan.
Seattle Sun Tan Prices In 2023
Membership
Light Therapy
| Services | Average Price |
| --- | --- |
| Anti-Aging Red Light | 39.95 / mo |
| Skin and Body Light Therapy | 69.95 / mo |
Tanning
| Services | Average Price |
| --- | --- |
| ADD ON: Anti-Aging Red Light | 15 / mo |
| ADD ON: Anti-Aging Red Light | 20 / mo |
| Sunbed Tanning | 34.95 / mo |
| Spray Tanning | 49.95 / mo |
Sessions
Light Therapy
| Services | Average Price |
| --- | --- |
| 3 sessions | 150 / 75 |
| 5 sessions | 225 / 112 |
| 1 session | 55 / 27.50 |
Sunbeds
| Services | Average Price |
| --- | --- |
| 1 session | Maintenance Sunbed |
| 1 session | Building Sunbed |
| 1 session | Bronzing Sunbed |
Spray Tans
| Services | Average Price |
| --- | --- |
| 5 sessions | 125 |
| 1 session | 35 / 17.50 |
| 3 sessions | 90 |
Airbrushing
| Services | Average Price |
| --- | --- |
| 3 sessions | 120 / 180 |
| 5 sessions | 225 / 325 |
| 1 session | 45 / 65 |
Products Sold By Seattle Sun Tan
Discover the transformative power of Seattle Sun Tan's exclusive product range, a treasure trove for those devoted to skin excellence and radiance. Imagine the ease of gifting with the eGift Card, a perfect surprise for any beauty enthusiast.
Dive into the brilliance of Skin Authority's Brightening Serum, a formulation designed to illuminate and even your skin tone.
At home, the Bleach Bright Home Whitening System offers a professional touch to your smile, complemented by the Foam Bright Whitening Toothpaste and the 5-Hour Whitening Rinse for lasting freshness and brightness. Revitalize your skin with the Skin Authority Beauty Infusion, an elixir of youth, or ensure cleanliness and safety with the b.clean Hand Sanitizer Gel.
Extend the life of your tan with the nourishing California Tan Axis Tan Extender, and keep your skin supple with the Skin Authority Age-Defying Moisturizer. For those sunny days, AG Botanical SPF Mineral Protection is your shield against harmful rays.
Experience a mini-facial with the Skin Authority 7-Minute Makeover Mask or the Instant Perfection Peel Pads for quick yet effective skin rejuvenation. Tackle acne and control oil with the targeted Skin Authority Acne and Oil Control solution.
The Daily Cleanser offers a refreshing start or end to your day, while the Clear Skin Kit is an all-in-one solution for a flawless complexion. Each product in this carefully curated collection promises a journey toward a more radiant and confident you.
Deals & Discounts By Seattle Sun Tan
Seattle Sun Tan elevates your wellness journey with enticing deals and discounts, catering to both new and existing clients. Imagine starting off with a complimentary session, a special welcome for newcomers eager to explore tanning and light therapy options.
Enhance your skincare with the Collagen Boosting LED Red LightStim, available at an attractive price. The excitement builds with the "Buy one service, get one free" offer, doubling your indulgence. For those seeking extended pampering, the 30 days of light therapy promotion is a must-try.
Discover the allure of perfectly bronzed skin with 3 spray tans offered at a special rate, or opt for a single spray tan at a discounted price. Sunbed enthusiasts can revel in 30 days of sunbeds, available for a steal.
Don't miss the $20 discount on your next purchase, adding more value to your experience. Also, consider the reduced price for Anti-aging Red Light Therapy, a bargain for age-defying beauty.
Join the exclusive Rewards Programs including Email Club, Platinum Perks, Referral Program, and Text Club for more delightful surprises. Remember, these offers are ever-evolving, so stay updated with the latest deals to maximize your Seattle Sun Tan experience.
Seattle Sun Tan Hours Of Operation
Seattle Sun Tan invites you to indulge in a personalized tanning and wellness experience tailored to your schedule. Starting from Monday, embrace the week with extended hours from 8 am to 9 pm, providing ample time for those seeking an early morning glow or an evening rejuvenation.
As the weekend approaches, Saturday offers a comfortable window from 9 am to 7 pm, perfect for a weekend pampering session. Sundays are no less accommodating, with hours from 10 am to 7 pm, allowing for a relaxed end to your week.
It's important to note that operating hours may vary by location, so we recommend verifying with your nearby store for the most accurate information.
This flexibility ensures that your journey to radiance fits seamlessly into your lifestyle, making each visit to Seattle Sun Tan a convenient and luxurious escape.
Here's a table summarizing Zoom Tan's hours of operation:
| Day | Hours of Operation |
| --- | --- |
| Sunday | 10am – 7pm |
| Monday | 8am – 9pm |
| Tuesday | 8am – 9pm |
| Wednesday | 8am – 9pm |
| Thursday | 8am – 9pm |
| Friday | 8am – 9pm |
| Saturday | 9am – 7pm |
History Of Seattle Sun Tan
Seattle Sun Tan, originally known as Seattle Sun Tanning and Light Spa, marks its inception in 2004 under the visionary leadership of Scott Swerland. Alongside its growth, other notable tanning companies like Island Sun Tanning and iTAN have also flourished, each contributing uniquely to the tanning and wellness industry.
This trailblazing establishment rapidly distinguished itself in the realm of tanning and light therapy, earning the accolade of a top salon chain in the U.S. by ETS Tan just three years after its founding. With a mission rooted in exceptional customer service, premium skincare, and responsible tanning education, the company has carved a niche in the wellness industry.
The stores, known for their innovative design, boast original artwork and upscale décor, creating an inviting ambiance for patrons. Embracing a superstore concept, these salons dwarf traditional counterparts in size, offering an extensive array of services and amenities.
This strategic approach propelled a swift expansion, evolving from a single Bellevue store to over 35 locations by 2012, spreading its footprint across cities like Bellevue, Kent, Maple Valley, and even into Idaho.
Seattle Sun Tan's dynamic growth trajectory, powered by a team of over 200 dedicated employees, has been recognized as one of Washington's fastest-growing privately held companies for two consecutive years.
The diverse and motivated team is pivotal to the company's success and expansion, which now includes a variety of services such as VersaSpa Spray Tan, Sunbed Tan, SunFx Airbrush, LED Teeth Whitening, Anti-Aging Red Light Body Therapy, Infrared Sauna Pod, LED Anti-Aging Red Light Therapy Facials, LED Body Sculpting, and LED Blue Light Therapy Facial for acne treatment.
This comprehensive suite of services ensures a holistic approach to beauty and wellness, solidifying Seattle Sun Tan's position as a leader in its field.
Final Words
The exploration of Seattle Sun Tan prices 2023 reveals a commitment to offering a diverse range of high-quality tanning and wellness services that cater to various needs and preferences.
The structured pricing model reflects a deep understanding of customer value, ensuring affordability while maintaining premium service standards. This approach positions Seattle Sun Tan as a unique player in the industry, combining luxury with accessibility.
The salon's dedication to providing top-tier experiences, from VersaSpa Spray Tan to LED Teeth Whitening and Red Light Body Therapy, showcases its prowess in delivering both variety and excellence.
The pricing strategy, intricately designed, allows clients to immerse themselves in a world of wellness and beauty without compromising on quality or experience.
This careful balance of cost and value underscores the salon's expertise in the field, affirming its status as a top choice for those seeking the best in tanning and light therapy services.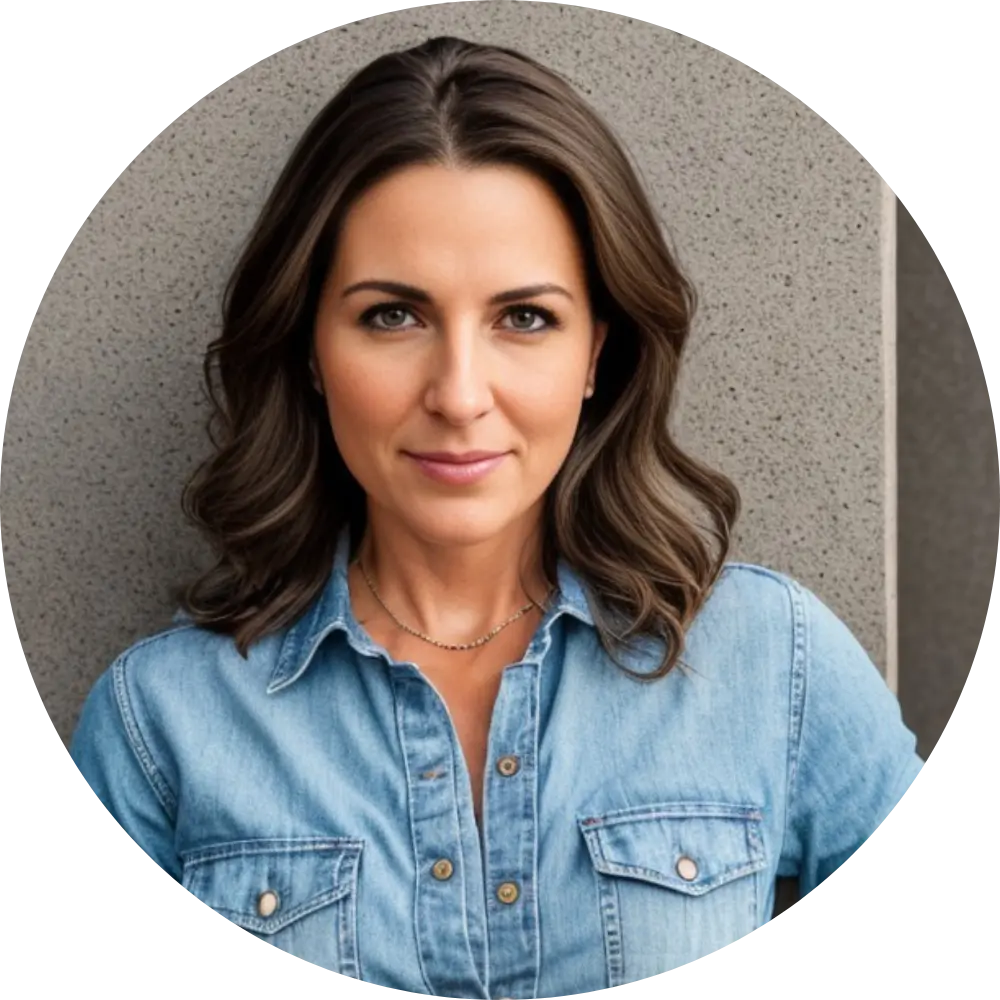 I'm Anna Peterson, creator of Salon Route. Equipped with a Cosmetology License and a degree in Beauty & Wellness from the Aveda Institute, I've honed my skills at renowned brands such as Sephora, MAC, and RMS Beauty. With over a decade of experience, my expertise spans nails, hair, skin, and wellness, which I've passionately infused into Salon Route. I'm dedicated to providing an all-inclusive platform for beauty and wellness services, resources, and products. I believe in accentuating individual beauty and promoting well-being through holistic methods. Continuously innovating, I ensure Salon Route remains at the cutting edge of beauty and wellness trends.