Are you tired of overpaying for hair salon services? Our ultimate guide on Dominican Hair Salon Prices is tailor-made for you!
Our team of experts has delved deep into the realm of Dominican hair salons, analyzing the costs of various services and uncovering the best deals for your beauty needs.
With firsthand experience and in-depth knowledge, our blog post provides comprehensive insights to help you make informed decisions and achieve your hair goals.
Uncover the secrets behind these salons' primary focus and pricing structures, and transform your salon experience into a satisfying and budget-friendly affair.
Dominican Hair Salon Prices In 2023
Haircuts
| Services | Average Price |
| --- | --- |
| Beard Trim | $8.00 |
| Children Haircut | $12.00 |
| Ladies Trim | $10.00 |
| Men's Haircut | $18.00 |
| Ladies Haircut | $25.00 |
Whether you're a parent seeking a stylish haircut for your little one, a gentleman looking for a polished look, or a lady in need of a fresh trim or an elegant haircut, Dominican hair salons have got you covered.
Children's haircuts at Dominican hair salons are performed with precision and care, ensuring that even the most fidgety young ones leave with a sharp and adorable haircut.
Ladies' trims cater to those seeking a quick refresh without a drastic change, while men's haircuts offer a wide range of trendy and classic styles suitable for all tastes.
Ladies' haircuts are where Dominican hair salons truly shine. With a deep understanding of diverse hair types and textures, skilled stylists provide customized haircuts that enhance natural beauty and highlight the best features.
By choosing a Dominican hair salon, you invest in top-notch haircut services that cater to your unique needs and preferences.
Wash & Style
| Services | Average Price |
| --- | --- |
| Wash & Blow Dry | $25.00 & Above |
| Wash & Set | $35.00 & Above |
| Natural Hair (Wash & Set or Wash & Blow Dry) | $45.00 & Above |
Discover the transformative power of Dominican Hair Salon Wash & Style Services, known for their remarkable ability to rejuvenate and invigorate all hair types.
The wash & blow dry service is perfect for those on the go seeking a quick, stylish solution to elevate their hair game. Combining gentle cleansing with expert blow-drying techniques, Dominican hair salons ensure a sleek, voluminous look that lasts for days.
The wash & set service is a game changer for those desiring long-lasting curls and waves. Stylists meticulously set your hair on rollers, creating bouncy, defined curls that stay put and look stunning, regardless of hair type.
Natural hair care is a specialty at Dominican hair salons, with tailored services like Natural Hair (Wash & Set or Wash & Blow Dry) designed to enhance your curls' health and beauty.
With expert knowledge of natural hair textures, stylists provide the perfect balance of cleansing, conditioning, and styling to showcase your hair's innate brilliance.
Treatment
| Services | Average Price |
| --- | --- |
| Deep Conditioner | $10.00 |
| Full Relaxer | $85.00 & Above |
| Touch Up | $65.00 & Above |
Dominican Hair Salon Treatment Services, offer a nourishing and transformative experience tailored to your hair's unique needs.
Thanks to their exceptional expertise and first-hand knowledge, these salons specialize in revitalizing and restoring your hair's health and luster.
Deep conditioner treatments provide intense hydration, replenishing moisture, and combating frizz, ensuring smooth, manageable locks.
Full relaxer services offer a long-lasting solution to unmanageable hair, taming even the most resistant curls and transforming them into sleek, straight strands.
Touch-up treatments maintain the integrity and appearance of your relaxed hair, ensuring uniform texture and preventing breakage.
Coloring
| Services | Average Price |
| --- | --- |
| Hair Color | $75.00 & Above |
| Highlight | $75.00 & Above |
| Cellophane | $65.00 & Above |
| Permanent Wave | $75.00 & Above |
| Wave Nuevo | $75.00 & Above |
| Relaxer—Whole Head/Cellophane | $105.00 & Above |
| Relaxer—Roots Only/Cellophane | $95.00 & Above |
Unlock the vibrant world of Dominican Hair Salon Coloring Services, where a spectrum of stunning shades and techniques awaits you.
Hair color services range from single-process color to the most intricate balayage, showcasing the stylist's artistry and dedication to achieving your desired hue.
Highlights provide a beautiful, multi-dimensional effect, adding depth and movement to your locks. No matter your hair type or color goals, Dominican salon experts ensure a stunning result with lasting vibrancy.
Cellophane treatments impart a glossy, translucent sheen to your tresses, sealing in color and enhancing your hair's natural shine.
For those yearning for bouncy, long-lasting curls, the permanent wave and wave nuevo services are ideal solutions, delivering beautiful texture and definition catered to your hair's specific needs.
Dominican Hair Salons also excel in relaxer treatments, offering whole head/cellophane and roots only/cellophane options. These services provide the perfect balance of straightening and color enhancement, leaving your hair silky smooth with a brilliant shine.
Extension
| Services | Average Price |
| --- | --- |
| Extension Removal | $20.00 |
| Glue Removal | $10.00 |
| Bobby Pins | $2.00 |
Experience the seamless fusion of style and convenience with Dominican Hair Salon Extension Services.
Extension removal services are performed with precision and care, preserving the health and integrity of your natural hair.
Glue removal treatments are equally meticulous, gently eliminating adhesive residue without causing damage.
And for those seeking the perfect finishing touch, bobby pins are available to secure your hairstyle and enhance your overall look.
Beauty
| Services | Average Price |
| --- | --- |
| Eyebrows | $10.00 |
| Manicure | $15.00 |
| Pedicure | $25.00 |
Discover the all-encompassing beauty experience at Dominican Hair Salon Beauty Services, where attention to detail and personalized care merge to create a rejuvenating, pampering journey.
Eyebrow treatments are tailored to frame your face perfectly, creating a polished appearance that accentuates your best features.
Manicure services provide immaculate nail care and stunning polish options, ensuring your hands are as stylish as your hair.
Similarly, pedicure treatments focus on achieving flawless, well-groomed feet ready to make a statement.
Products Sold By Dominican Hair Salon
Dominican Hair Salons pride itself on offering diverse, high-quality products designed to cater to various hair types and needs, ensuring an exceptional experience both in the salon and at home.
These products are carefully curated and chosen for their proven effectiveness and ability to enhance your hair's health and appearance.
Silicon Mix Shampoo and Conditioner are renowned for their nourishing properties, delivering hydration and shine to dry, damaged hair.
Bomba Leave-In Conditioner helps detangle, moisturize, and protect hair from environmental stressors, while Salerm Protein Shampoo & Protein Balsam Conditioner strengthens and repairs hair fibers.
Kuz Hair Loss Control Treatment and Kuz Growth Factor Treatment with Botanical Extract target hair loss concerns, promoting growth and reducing breakage.
Paul Mitchell Flexible Style products offer a range of styling options, allowing you to achieve the perfect look without sacrificing hair health. Almond and Coconut Oils provide natural hydration and shine, revitalizing lackluster locks.
Salerm 21 Active Technique Essential Conditioning Oil with Silk Protein Phials is a luxurious treatment that nourishes and repairs hair, leaving it silky smooth, and vibrant.
Crece Pelo Shampoo Natural is a gentle yet effective cleanser that promotes growth and healthy hair. At the same time, Silicon Mix Leave-In Hair Shine Conditioner adds a protective layer, boosting shine and manageability.
Kismera Hair-Loss Preventive Lotion Leave-In Treatment is an innovative solution designed to combat hair loss and encourage new growth, ensuring a full, healthy head of hair.
These products embody the Dominican Hair Salon's commitment to delivering superior results and empowering clients with the tools to maintain and enhance their hair's beauty at home.
When you choose products from Dominican Hair Salons, you can trust that you're investing in a selection of carefully chosen, expertly crafted solutions tailored to your unique needs.
Embrace the power of Dominican salon-approved products and experience the transformative effects of these hair care essentials in the comfort of your own home.
History Of Dominican Hair Salon
The history of Dominican Hair Salons is a testament to the passion and dedication of talented professionals who have brought their unique hair care techniques and expertise to the world.
One such inspiring figure is Mariana, a trailblazer in the industry who has played a pivotal role in shaping the Dominican hair salon experience.
Mariana's journey began in the Dominican Republic, where she graduated from cosmetology school in 1984. Her passion for hair care led her to Washington, DC, where she started working in salons in 1985.
Mariana's unwavering dedication and exceptional skills soon made her a sought-after hairstylist, and in 1998, she opened her first salon.
Today, Mariana owns and operates three successful Dominican Hair Salons, each featuring skilled Dominican hairstylists committed to providing exceptional services to clients with various hair types, including natural hair.
Mariana's salons have become renowned for their welcoming atmosphere and the versatile expertise of their stylists.
Mariana's accomplishments have not gone unnoticed. The National Dominican Hair Blog Roundbrushhair.com recognized her as the Stylist of the Month, further solidifying her status as a trailblazer in the Dominican hair care industry.
Her salons continue to serve as a beacon for the Dominican hair care community, setting high standards in service and technique similar to other salons like SalonLofts, Roosters, Chatters & more in the market.
The history of Dominican Hair Salons is deeply intertwined with the personal journeys of skilled professionals like Mariana.
Their determination, expertise, and dedication to providing top-notch hair care services have helped shape the Dominican salon experience into a thriving industry known for excellence.
By embracing their roots and blending traditional Dominican techniques with modern hair care practices, these salons have become a destination for clients seeking an exceptional, personalized hair care experience.
As we look back on the history of Dominican Hair Salons, we celebrate the individuals who have turned their passion for hair care into a successful and ever-evolving industry.
Their stories inspire aspiring hairstylists and remind them of the transformative power of passion, dedication, and expertise in the world of hair care.
Final Words
Understanding the Dominican Hair Salon prices & services is vital for customers seeking quality hair care treatments that cater to their unique hair needs.
By offering a diverse range of services, from haircuts and styling to specialized treatments and beauty services, Dominican Hair Salons have carved a niche for themselves in the world of hair care.
Their rich history, coupled with the expertise of skilled stylists, ensures that clients receive top-notch services tailored to their individual requirements.
The affordability and transparency in pricing further set Dominican Hair Salons apart, making them a go-to destination for those seeking exceptional results without breaking the bank.
As you explore the world of Dominican Hair Salon services, remember that their commitment to excellence, customer satisfaction, and a welcoming atmosphere truly sets them apart.
With their finger on the pulse of industry trends and a deep understanding of the latest techniques, Dominican Hair Salons are well-equipped to help clients achieve their hair care goals while providing an unforgettable experience.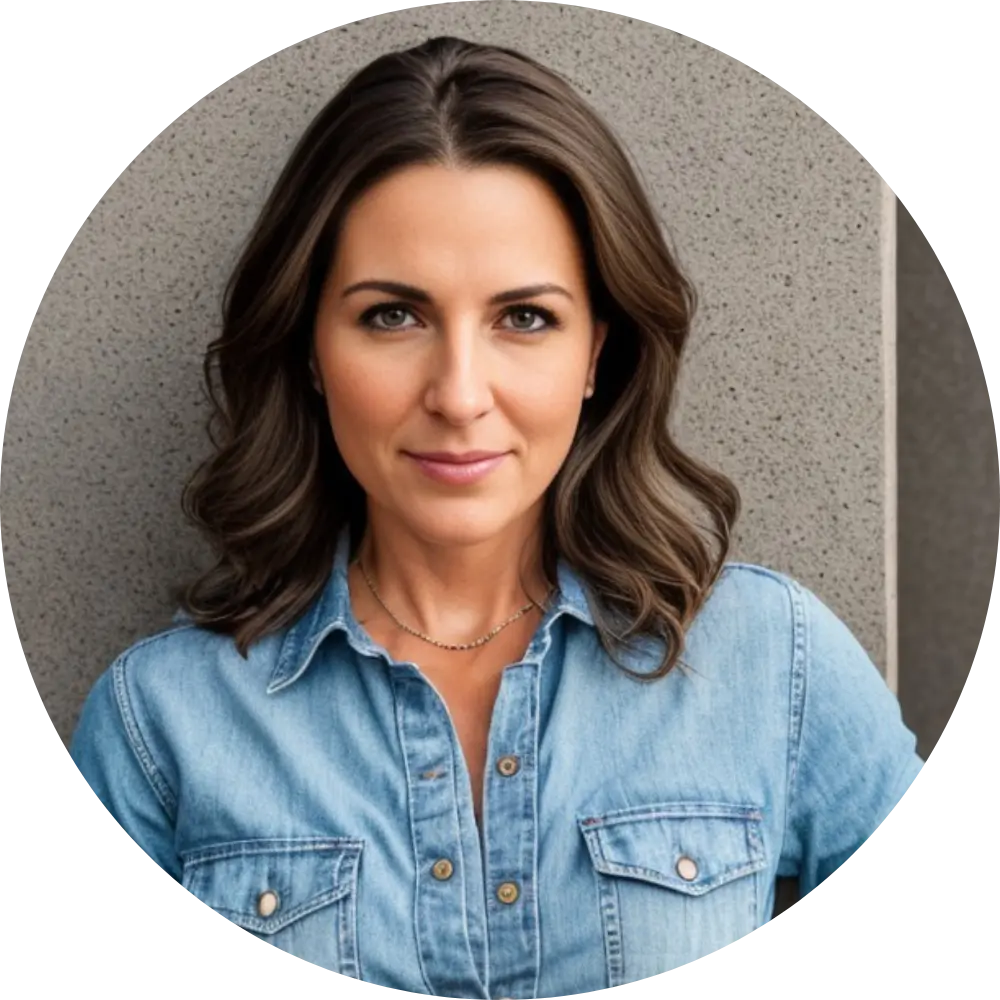 I'm Anna Peterson, creator of Salon Route. Equipped with a Cosmetology License and a degree in Beauty & Wellness from the Aveda Institute, I've honed my skills at renowned brands such as Sephora, MAC, and RMS Beauty. With over a decade of experience, my expertise spans nails, hair, skin, and wellness, which I've passionately infused into Salon Route. I'm dedicated to providing an all-inclusive platform for beauty and wellness services, resources, and products. I believe in accentuating individual beauty and promoting well-being through holistic methods. Continuously innovating, I ensure Salon Route remains at the cutting edge of beauty and wellness trends.