In the realm of hairstyling, Hair Cuttery emerges as a beacon of finesse coupled with affordability. Boasting over 800 outlets, this salon behemoth stands out for its bespoke treatments tailored for everyone from the trend-conscious woman to the detail-oriented man.
Young style aficionados aren't left behind; they're welcomed into an enchanting world of hair artistry. With franchisees sprinkling their unique touch on pricing, you might find the costs maze-like.
Yet, fear not. We've meticulously drawn a clear map detailing Hair Cuttery prices in 2023. Equip yourself with this guide and step confidently into your next salon session, assured of value and expert craftsmanship.
Hair Cuttery Prices In 2023
Haircuts
| Services | Average Price |
| --- | --- |
| Edge Up | $13.00 |
| Signature Kids Cut | $15.00 |
| Buzz Cut | $16.00 |
| Signature Cut | $22.00 |
| Signature Kids Cut with Blowout | $23.00 |
| Hair Extension/Wig Cut | $32.00 |
| Signature Cut with Deluxe Blowout | $52.00 |
| Value Package Signature Cut with Deluxe Blowout | $62.00 |
For those seeking a crisp finish, the Edge Up offers an impeccable definition. Young style enthusiasts can bask in the finesse of the Signature Kids Cut, and if they fancy a dash of glamour, adding a Blowout is a brilliant choice.
Adults aren't left behind; the Signature Cut transforms tresses into art. And for an absolute transformation, there's the buzz of the Buzz Cut.
Furthermore, those adorning extensions or wigs find their perfect solution with a specialized Hair Extension/Wig Cut. And when the mood calls for unabridged luxury, the Signature Cut paired with a Deluxe Blowout is the answer.
In select combinations, the Value Package intensifies the experience, redefining elegance.
Styling
| Services | Average Price |
| --- | --- |
| Curling or Flat Iron Finish | $8.00 |
| Curling or Flat Iron Set | $13.00 |
| Clipper Design | $18.00 |
| Classic Blowout | $22.00 |
| Classic Updo | $22.00 |
| Deluxe Clipper Design | $29.00 |
| Deluxe Blowout | $34.00 |
| Special Occasion Design | $35.00 |
| Value Package Signature Cut with Blowout | $42.00 |
When curls beckon or sleek straight locks are your desire, both the Curling and Flat Iron Finish and Set promise transformations, capturing your envisioned look.
For the daring and avant-garde, Clipper Design carves intricate patterns, with the Deluxe variant adding extra depth and flair.
Swirls of hair elegantly settling around your face becomes reality with the Classic Blowout, while the Classic Updo elevates your style quotient for those moments when you need to shine.
The Deluxe Blowout is for those days when you wish to pull out all stops, radiating unmatched glamour. Meanwhile, the Special Occasion Design ensures you're the cynosure of every event.
Pairing the Signature Cut with a Blowout in the Value Package? Simply brilliance personified.
Coloring
| Services | Average Price |
| --- | --- |
| Single Color | $59.00 |
| Value Package Gray Blending | $60.00 |
| Value Package Single Color | $94.00 |
| Value Package Root Touchup with Gloss | $117.00 |
| Value Package Full Balayage | $133.00 |
| Value Package Color & Partial Foil | $152.00 |
| Value Package Color Partial Balayage | $162.00 |
| Value Package Color & Full Foil | $182.00 |
| Value Package Color & Full Balayage | $192.00 |
For those seeking a uniform, radiant shade, the Single Color service breathes life into every strand, bestowing a seamless hue.
Combat the telltale signs of time with the Value Package Gray Blending, blending away years, and seamlessly merging grays into a cascade of charm.
The Root Touchup with Gloss in the Value Package not only refreshes your roots but adds a lustrous sheen. For a sun-kissed, naturally streaked appearance, Full Balayage is your ticket to brilliance.
Combining the essence of color with the finesse of foils? Both Color & Partial Foil and Color & Full Foil packages weave a story of contrast and depth. And when balayage beckons with its nuanced strokes, the Partial and Full Balayage packages stand ready.
Hair Cuttery's mastery in coloring ensures every shade mirrors your inner radiance.
Treatments
| Services | Average Price |
| --- | --- |
| Relaxing Scalp Massage | $6.00 |
| Redken Chemistry Treatment | $15.00 |
| Clarifying Treatment | $15.00 |
| Tea Tree VIP | $27.00 |
| Perm | $63.00 |
| Relaxer or Texturizer | $75.00 |
| Specialty Perm | $83.00 |
| Value Package Partial Foil | $93.00 |
| Value Package Partial Balayage | $103.00 |
| Value Package Full Foil | $123.00 |
| Keratin | $137.00 |
| Value Package Relaxer or Texturizer | $142.00 |
Treat yourself to the Relaxing Scalp Massage, an indulgence that transcends the ordinary, easing tensions and offering tranquility.
For a targeted approach, Redken Chemistry Treatment dives deep, addressing specific hair needs, while the Clarifying Treatment ensures purity by ridding strands of impurities.
Experience the exclusive Tea Tree VIP, a symphony of invigoration and refreshment. For those desiring a curling revamp, the Perm introduces waves and curls, with the Specialty Perm offering even more tailored results.
Crave a sleeker, straighter finish? The Relaxer or Texturizer unfurls coils, whereas the Keratin treatment bestows silkiness, combating frizz with finesse.
Hair Cuttery doesn't just stop there. The foil and balayage packages, whether partial or full, intricately enhance natural hues, casting a radiant interplay of light and shadow.
Additional Services
| Services | Average Price |
| --- | --- |
| Shampoo | $6.00 |
| Bang Trim | $6.00 |
| Brow Shaping | $12.00 |
The additional services offered here exemplify finesse. A pristine Shampoo session awaits to revive your tresses, ensuring a clean slate for stylistic endeavors.
Opt for a Bang Trim, a subtle change ushering in a remarkable difference in how you present yourself. The meticulous Brow Shaping service is your ticket to a polished, defined look, framing your visage with precision.
Products Sold By Hair Cuttery
Hair Cuttery is known for housing a magnificent selection of premium haircare brands, honed in with their expertise to meet a plethora of hair needs.
The exclusive Cibu line stands as a testament to Hair Cuttery's commitment to excellence, presenting a range of products that masterfully combine the science of hair health with the art of hair styling.
Hair Cuttery's experts deftly guide you in traversing their eclectic collection, including the revered Redken and Matrix lines. These renowned brands stand as pioneers in the salon industry, bringing forth products that revolutionize hair care, brimming with nourishing ingredients and innovative formulas.
These carefully curated collections ensure your tresses receive the VIP treatment they deserve. Also featured are high-end salon tools, crafted for precision and durability.
Whether you're seeking to maintain your salon-fresh look or exploring a new hairdo, these tools can bring your vision to life, right at home. At Hair Cuttery, every product presented is a nod to your unique hair journey, chosen not only for its popularity but for its unwavering commitment to quality and results.
Their experts are ready to guide you, offering a personalized product list that matches your hair type, lifestyle, and preferences. Embrace the Hair Cuttery experience and unlock the potential of your beautiful locks.
Below we have mentioned all the product lists they sell:
3 in 1 Scalp Treatment
3-in-1 Shampoo, Conditioner, and Body Wash
Anti-Frizz Smoothing Mist
Balance Conditioner
Balance Leave-in Detangler Spray
Balance Shampoo
Blow Dry Accelerator
CBD Leave-In Conditioning Spray
CBD Moisture Conditioner
CBD Moisture Shampoo
Color Conditioner
Color Shampoo
Curl + Coil Conditioner
Curl + Coil Defining Cream
Curl + Coil Enhancing Gelée 8oz
Curl + Coil Leave-In Spray Cream
Curl + Coil Nourishing Gloss
Curl + Coil Shampoo
Curl + Coil Thermal Shine Spray
Curl Coil Moisturizing Mask
Detox + Clarify Shampoo
Forming Foam
Forming Gel
Nourishing Lightweight Oil 4 oz
Nourishing Oil Mist
Platinum Shampoo
Repair + Protect Conditioner
Repair + Protect Shampoo
Repair Strengthening Mask
Smoothing Lotion
Straightening Balm with Keratin
Volumizing Cream
Volumizing Lift Boost Texture Spray
Volumizing Mousse
Volumizing Pre-Shampoo Conditioner
Volumizing Shampoo
Hair Cuttery Hours Of Operation
The flexible hours of Hair Cuttery stand as a testament to their customer-centric approach, designed to suit everyone's unique schedules. Opening its doors early and closing late, Hair Cuttery ensures you have ample time to rejuvenate your look, even in your busiest weeks.
| Day | Hours |
| --- | --- |
| Monday | 9:00am – 9:00pm |
| Tuesday | 9:00am – 9:00pm |
| Wednesday | 9:00am – 9:00pm |
| Thursday | 9:00am – 9:00pm |
| Friday | 9:00am – 9:00pm |
| Saturday | 8:00am – 7:00pm |
| Sunday | 9:00am – 6:00pm |
From the early hours of Monday to Friday, Hair Cuttery welcomes you from 9:00 a.m. to 9:00 p.m. On Saturday, they open even earlier at 8:00 am, closing at 7:00 pm. Sunday, while a shorter day, still provides a generous window from 9:00 a.m. to 6:00 p.m.
However, bear in mind, that these hours might vary from location to location. This varied schedule illustrates the salon's commitment to offering flexible and convenient times, serving to enhance your salon experience.
Hair Cuttery's extended hours manifest their dedication to your haircare needs, prioritizing accessibility and convenience. Schedule your next appointment at a time that suits you best, and let Hair Cuttery work its magic.
Hair Cuttery Promotions
Stepping into Hair Cuttery doesn't just promise you transformative style and care, it also presents a plethora of cost-saving promotions that will leave your hair and wallet equally pleased.
Nab a neat 20% off your next service or enjoy a $5 discount simply by signing up for SMS notifications. They also extend their appreciation to military personnel, veterans, and frontline workers with a 10% discount on both products and services.
Equally generous, seniors can avail of the same 10% discount. First-timers wanting to embrace the magic of color? A cool 10% off awaits your first color service. Keen on staying updated via email? That's another 10% off your next service.
Still unsure? Take advantage of a free consultation with expert stylists, ensuring your next style move is a well-informed one. With Hair Cuttery, your hairstyling journey is filled with opportunities to save.
History Of Hair Cuttery
In the bustling hair salon industry teeming with competitors like Hair Masters and Best Cuts, Hair Cuttery stands as a testament to family values and quality service. Conceived in 1974 by Dennis and Ann Ratner, they embarked on a mission to remedy a pressing need for high-quality hair care on the East Coast.
Their venture was an overwhelming success, with their first salon making a significant impact in West Springfield, Virginia. As the years went by, their small, family-owned business evolved into an industry titan, now the most substantial family-run salon enterprise in the United States.
Today, it's a familiar presence in over 850 locations, primarily dotting the East Coast, New England, Florida, and stretching as far as Chicago. The growing family now includes the Bubbles and Cibu chains of salons, employing a team of over 5,000 adept stylists.
With Phil Horvath, a seasoned industry veteran with more than a quarter-century's experience, steering the ship as president and chief operating officer since 2016, Hair Cuttery continued to expand and innovate.
In 2020, a new era dawned for Hair Cuttery with its acquisition by Hair Cuttery Salon Holdings Inc., an affiliate of Tacit Salon Holdings LLC, under the leadership of CEO Seth Gittlitz.
As of 2021, Hair Cuttery showcases its skill and commitment to quality in over 500 salons across the East Coast and Midwest, remaining steadfast to its roots – a local salon with a unique, small-town, family feel, serving communities with unparalleled service and expertise.
Hair Cuttery's narrative is more than just a company history; it's a testament to a dream that has shaped hair care services for generations, emphasizing the importance of a warm, personal touch in an increasingly impersonal world.
Final Words
Reflecting on the value for money one receives when visiting Hair Cuttery, it's evident how it has established itself as a leader in the salon industry.
Offering a wide range of services, Hair Cuttery prices in 2023 maintain a balance between affordability and top-tier quality, a testament to their commitment to excellent service.
The approachable prices cater to diverse budgets, ensuring everyone can enjoy the experience of a professional salon.
Combining expertise, skill, and a passion for hair care, the stylists offer top-of-the-line services that reflect the brand's dedication to customer satisfaction.
This attention to detail, coupled with a consumer-friendly pricing model, sets Hair Cuttery apart, fortifying its position as a trusted go-to for hair care services.
With its unique blend of accessibility and quality, Hair Cuttery continues to be a shining example of value-driven service in the beauty industry.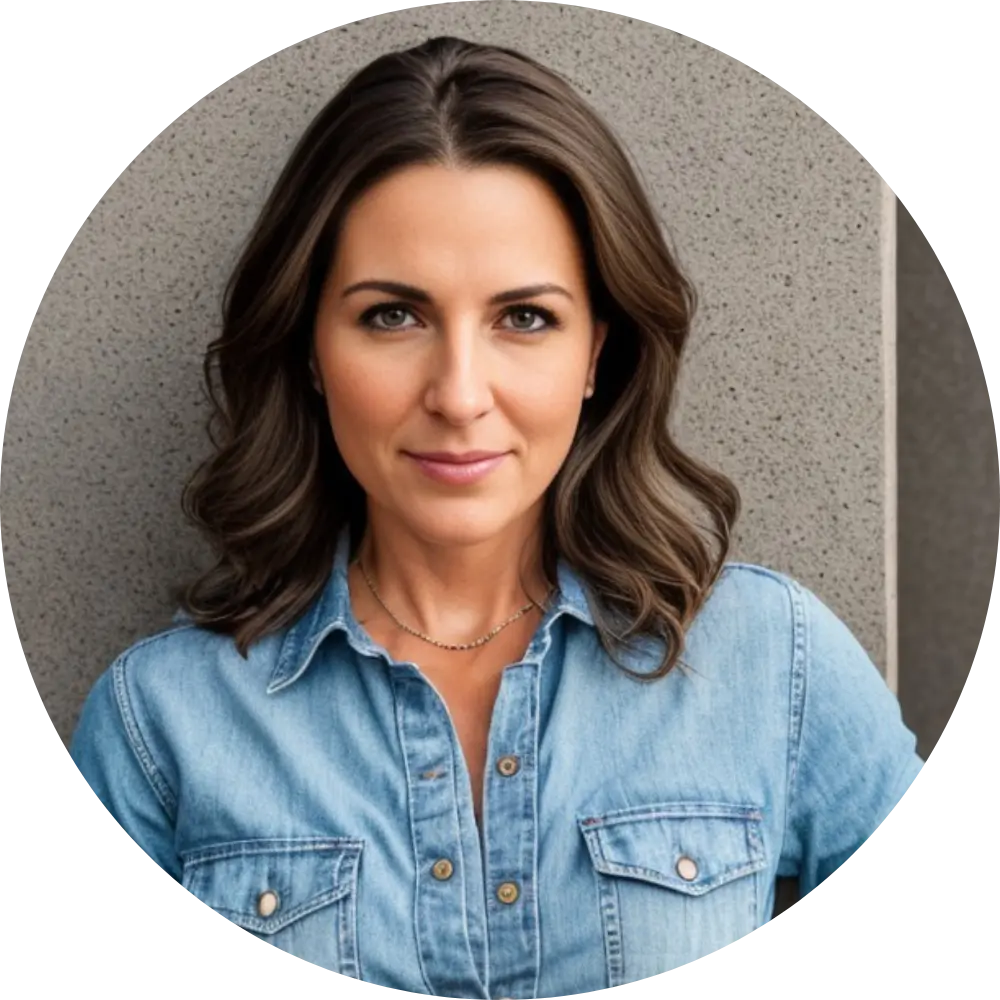 I'm Anna Peterson, creator of Salon Route. Equipped with a Cosmetology License and a degree in Beauty & Wellness from the Aveda Institute, I've honed my skills at renowned brands such as Sephora, MAC, and RMS Beauty. With over a decade of experience, my expertise spans nails, hair, skin, and wellness, which I've passionately infused into Salon Route. I'm dedicated to providing an all-inclusive platform for beauty and wellness services, resources, and products. I believe in accentuating individual beauty and promoting well-being through holistic methods. Continuously innovating, I ensure Salon Route remains at the cutting edge of beauty and wellness trends.