Explore a world of elegance with Happy Nails, the destination that makes impeccable service, stunning ambiance, and affordable pampering a reality.
Renowned as a flourishing brand, Happy Nails, for over three decades, has been the hallmark of top-tier nail spa and salon services.
It's not just a salon but an institution that prides itself on delivering exquisite care for your nails in a hygienic, quality-driven, well-equipped environment.
As an insider guide, we're thrilled to bring you a detailed exploration of Happy Nails Prices, a crucial cornerstone in understanding their service value.
This guide will enlighten you about their cost structure by providing an expert perspective, ensuring you feel well-informed and confident about your next salon visit.
This comprehensive coverage will leave no stone unturned, guaranteeing your satisfaction while maintaining a laser focus on what makes Happy Nails an industry paragon.
Happy Nails Prices In 2023
Manicures
| Services | Average Price |
| --- | --- |
| Pamper Me Manicure | $40 |
| Please Me Manicure | $25 |
| Simply Mani | $17 |
| Men's Sports Manicure | $17 |
| Gel Manicure | $37 |
| Nail Enhancement & Nail Art | $6 & up |
| New Set | |
| Pink and White | $40 |
| White Tip | $35 |
| Regular Full Set | $35 |
| Lume Gel | $45 |
| Silk | $45 |
| Fill | |
| Pink and White | $35 |
| Regular, White, or Pink | $23 |
| Silk | $28 |
| Lume Gel | $35 |
| Children's Services | |
| Manicure | $16 |
| Pedicure | $21 |
| Mani & Pedi | $30 |
| Color Change (Hands & Feet) | $14 |
Feel the luxury of choice with various manicures tailored to your needs. From the elegant simplicity of the 'Simply Mani' to the immersive indulgence of the 'Pamper Me, Mani,' every service is crafted to redefine your nail beauty experience.
Their 'Gel Manicure' is a testament to lasting beauty, ensuring your nails gleam with a lustrous sheen, while the 'Men's Sports Manicure' assures even the most active hands retain their polished perfection.
Innovative 'Nail Enhancement & Nail Art' services pave the way for artistic expressions, sculpting your nails into canvases of creativity.
Explore the transformative beauty of the 'New Set' options. Whether it's the pristine allure of 'Pink and White,' the classic charm of 'White Tip,' or the unique appeal of 'Lume Gel' and 'Silk,' every choice promises unparalleled elegance.
The expertise of Happy Nails extends to 'Fill' services, enhancing the longevity of your manicure with options like 'Pink and White' and 'Regular, White, or Pink' and the superior finesse of 'Silk' and 'Lume Gel'.
Special attention is also catered to the young ones. With Happy Nails 'Children's Services,' even the tiniest hands and feet receive their share of pampering.
Services range from basic 'Manicure' and 'Pedicure' to comprehensive 'Mani & Pedi' packages and vibrant 'Color Change' options.
Pedicures
| Services | Average Price |
| --- | --- |
| Pamper Me Pedi | $62 |
| Indulge Me Pedi | $43 |
| Please Me Pedi | $40 |
| Simply Pedi | $30 |
| Gel Pedicure | $45 |
Steep yourself in a world of luxury with the 'Pamper Me Pedi,' a soothing rendezvous that leaves your feet pampered and rejuvenated.
Next in line is the 'Indulge Me Pedi,' a deluxe indulgence that combines innovative foot care techniques to revive your tired feet. The 'Please Me Pedi' comes highly recommended for a tranquil and beautifying pedicure experience, fulfilling your desire for picture-perfect toes.
The 'Simply Pedi' is a classic testament to Happy Nails' commitment to high-quality, simple, and effective foot care. It's a testament to the belief that beauty and care do not necessarily have to be intricate.
Lastly, the 'Gel Pedicure' brings you the latest in nail technology, offering an enduring, glossy finish that perfectly complements your stylish flair.
Additional Mani & Pedi Services
| Services | Average Price |
| --- | --- |
| Gel Soak-Off Application (Nails) | $17 |
| Gel Soak-Off Application (Toes) | $24 |
| Gel Color Change (Nails or Toes) | $24 |
| Gel Coating for Artificial Nails | $6 |
| Paraffin (for Mani or Pedi) | $9 |
| Hot Oil & Lotion (for Mani or Pedi) | $9 |
| French Polish w/ Service | $6 |
| Nail Design (1 Design) | $4 |
| Nail Design (2 Designs) | $6 |
| Buff Shine | $6 |
| Shoulder Massage | $1.50/min |
| Extra 15 Min. Massage (w/ Mani or Pedi Service) | $15 |
| Polish Change (Nails or Toes) | $10 |
| Polish Change (French) | $12 |
| Callus Treatment | $6 |
| Take Off (Only) | $9 |
| Take Off (w/ Service) | $6 |
Consider the Gel Soak-Off Application, both for nails and toes, a brilliant fusion of comfort and chic. These services utilize advanced gel formulations that offer a spectacular finish and promote nail health.
The Gel Color Change service is another stand-out, enabling a seamless transition between hues to match your changing moods and styles.
The Gel Coating for Artificial Nails, on the other hand, lends an extra layer of gloss and resilience to your nail enhancements, ensuring they capture attention for all the right reasons.
For deep hydration, opt for a Paraffin treatment or the Hot Oil & Lotion service, both of which nourish your skin, leaving it soft and glowing.
French Polish with service, a classically elegant nail design, the Nail Design options, and the Buff Shine service each contribute to the artistic mastery that your hands and feet can reflect.
Meanwhile, the Shoulder Massage and Extra 15 Min. Massage with Mani or Pedi services introduce a touch of tranquillity to your beauty treatment, soothing both body and mind.
The Polish Change services offer you a quick refresh of your nails or toes. The Callus Treatment, an essential foot care remedy, leaves your feet smooth and well-groomed.
Lastly, the Take Off services, whether standalone or with a manicure or pedicure, ensure that your nails are primed and ready for their next stunning transformation.
Hair Removal Services
Waxing
| Services | Average Price |
| --- | --- |
| Eyebrows | $12 & up |
| Lips | $9 |
| Underarms | $19 |
| Chin | $10 & up |
| Half-arm | $25 |
| Full-arm | $40 & up |
| Bikini | $30 & up |
| Brazilian | $60 & up |
| Half-leg (Lower) | $30 |
| Half-leg (Upper) | $35 |
| Full-leg | $60 |
| Full-leg w/ Bikini | $75 |
| Full Face | $40 |
| Chest | $30 |
| Full Back | $40 & up |
| Threading | |
| Eyebrows | $13 |
| Lips | $10 |
| Chin | $11 |
| Full Face | $43 |
Consider the waxing services, an array of solutions designed to cater to diverse beauty needs. From the delicacy of eyebrow waxing to the precision of lip and chin waxing, each service strives for the ideal balance between gentleness and effectiveness.
For comprehensive care, the Full Face waxing service leaves your skin feeling revitalized and stunningly smooth.
The salon's mastery extends beyond the face. Waxing for the underarms, half-arm, full-arm, bikini, Brazilian, half-leg (both upper and lower), full-leg, chest, and full back are all available, serving as testaments to Happy Nails' holistic approach to beauty care.
Whether you're looking for a quick touch-up or a full-body transformation, these services offer a seamless and enjoyable experience.
Not to be overlooked, Happy Nails' threading services offer an alternative, precision hair removal technique. From meticulously shaped eyebrows to a radiant, smooth face, these threading services enable you to redefine your beauty gently and positively.
Skin Care
| Services | Average Price |
| --- | --- |
| Acne Treatment | $60 |
| Back Purifier | $80 |
| Plain Facial | $50 |
| European Facial | $60 |
Indulge in the Acne Treatment, a comprehensive approach to counteract stubborn blemishes and instill confidence.
The Plain Facial presents a perfect choice for a radiant, clear complexion. It's a testament to the salon's dedication to simplifying beauty.
On the other hand, the European Facial offers a luxurious experience, integrating refined techniques for a truly regenerative treatment.
Also, don't overlook the Back Purifier, an innovative service that delivers facial cleansing and soothing benefits to your back.
Products Sold By Happy Nails Salon
Experience the allure of beauty products and accessories that are showcased at Happy Nails Salon. Their meticulous collection of nail polishes mirrors the high standards they maintain for their services.
They offer an array of vibrant hues and finishes, catering to diverse aesthetic preferences. The quality of these nail polishes is top-tier, promising long-lasting wear and a stunning finish.
You'll also find a curated selection of nail care essentials. These products, available at their front desk, have been handpicked for their efficacy and alignment with Happy Nails' commitment to preserving nail health and beauty.
Each product complements the salon's nail services, allowing you to maintain your manicure or pedicure with professional-grade care at home.
Moreover, Happy Nails understands that the joy of beauty treatments can be a meaningful gift. Therefore, they offer gift cards that can be purchased directly from the salon.
These cards open up the world of Happy Nails' services to your loved ones, allowing them to select the treatments that will bring them the most joy and relaxation.
Note that the products available may vary between locations, reflecting the unique customer base and local demand at each salon.
However, regardless of the location, you'll find that Happy Nails holds a steadfast commitment to quality, affordability, and customer satisfaction in their product offerings.
Happy Nails Salon Hours Of Operation
The doors of Happy Nails Salon open at your convenience throughout the week. Here's a glimpse into their hours of operation.
| Operating Days | Operating Hours |
| --- | --- |
| Monday | 9:00 am – 7:00 pm |
| Tuesday | 9:00 am – 7:00 pm |
| Wednesday | 9:00 am – 7:00 pm |
| Thursday | 9:00 am – 7:00 pm |
| Friday | 9:00 am – 7:00 pm |
| Saturday | 9:00 am – 7:00 pm |
| Sunday | 10:00 am – 6:00 pm |
Whether you're planning an early weekday pampering session or a relaxed Sunday visit, they have you covered.
Starting bright and early at 9:00 am from Monday to Saturday, Happy Nails Salon welcomes you into a serene ambiance where professional beauty experts are ready to serve.
On Sundays, they open a tad later, at 10:00 am, ensuring that you can still indulge in a weekend of self-care.
The salon remains open till 7:00 pm on all weekdays and Saturdays and till 6:00 pm on Sundays. With this flexible schedule, you can find the perfect slot to fit your nail, skin, and hair care into your busy lifestyle.
History Of Happy Nails Salon
The Happy Nails Salon, a brand synonymous with quality and affordable beauty care, was born out of the sheer passion and determination of a Vietnamese couple, Mai and Henry Huynh. Their vision is echoed in other well-regarded salons such as VIP Nails, Lovely Nails & few others.
In 1983, they pursued the American dream, aiming to blend quality services in a high-end environment while maintaining reasonable prices.
This innovative philosophy acted as the guiding light for the salon's growth; today, over 50 Happy Nails Salons are sprinkled across Southern California.
Most of these beauty havens remain under the guardianship of the founding family, the Huynhs, a testament to their unwavering commitment to their clients.
True to its name, Happy Nails emphasizes creating spaces radiating happiness, enabling clients to relax while their beauty needs are catered to.
A wide array of services can be availed at their salons, ranging from manicures, pedicures, nail art, and nail enhancements to comprehensive skin care, hair removal services, and indulgent spa packages.
Over the years, the salon has garnered a loyal customer base, particularly in areas like San Diego and Los Angeles, catapulting it into a much-loved household name.
This rise in popularity, coupled with the salon's commitment to quality and client satisfaction, has paved the way for its expected growth and expansion.
The remarkable journey of Happy Nails underlines the incredible vision of its founders. Despite starting from humble beginnings, the Huynhs' commitment to their craft and their customers has shaped Happy Nails into the reputable salon it is today.
Their story serves as an inspiration for many, reinforcing the belief that passion and hard work can indeed make dreams come true.
Final Words
Happy Nails stands as a beacon of quality in the vast landscape of beauty salons, combining excellent service and an upscale ambiance with reasonable price points.
The all-encompassing Happy Nails prices cater to a broad spectrum of beauty needs without compromising the salon's commitment to client satisfaction.
As an advocate of the philosophy 'beauty needn't be expensive,' this renowned salon enables individuals to experience top-tier nail and skin care treatments, redefining traditional beauty service standards. Their prices, crafted with a balance of affordability and quality, reflect their dedication to the client.
Ultimately, whether you're looking to indulge in some 'me time' or require a comprehensive beauty overhaul, Happy Nails provides a diverse range of services that are designed to cater to your needs while aligning with your budget.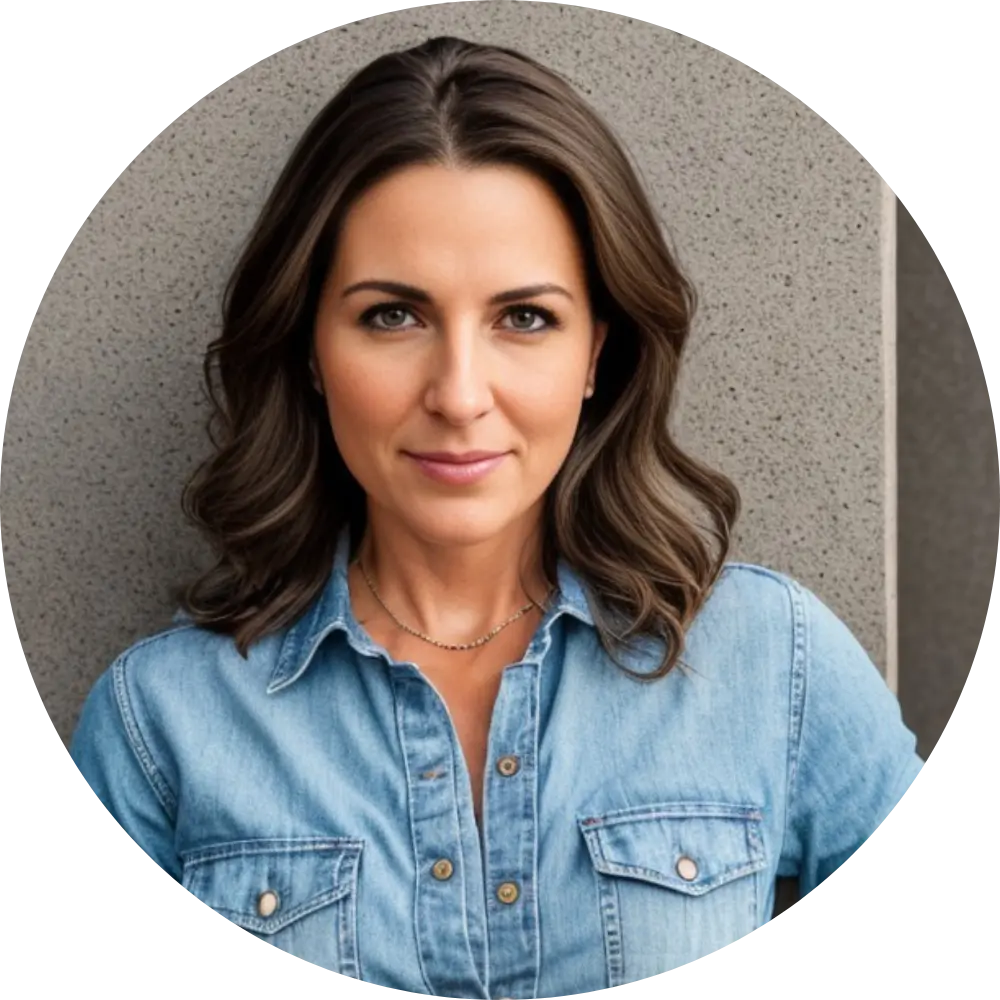 I'm Anna Peterson, creator of Salon Route. Equipped with a Cosmetology License and a degree in Beauty & Wellness from the Aveda Institute, I've honed my skills at renowned brands such as Sephora, MAC, and RMS Beauty. With over a decade of experience, my expertise spans nails, hair, skin, and wellness, which I've passionately infused into Salon Route. I'm dedicated to providing an all-inclusive platform for beauty and wellness services, resources, and products. I believe in accentuating individual beauty and promoting well-being through holistic methods. Continuously innovating, I ensure Salon Route remains at the cutting edge of beauty and wellness trends.