In the bustling landscape of hair care, Cost Cutters sets itself apart. A family hair salon known for its exceptional hair treatments, its appeal lies in the combination of great service and affordable pricing.
Expert stylists offer a range of services, from striking haircuts to radiant colors, from soothing perms to sleek relaxers – all under one roof.
With over 800 locations dotting the country, a Cost Cutters salon is likely near you, waiting to revamp your style. Now, let's dissect what truly makes this Regis Corporation-owned brand so compelling – their prices.
An average haircut rings in at a pleasing $15, though regional variances apply. Beyond haircuts, they also offer enticing add-ons such as waxing and conditioning treatments.
Embrace the allure of Cost Cutters and unlock a world of cost-effective, quality hair care. This detailed guide serves as your expert guide to Cost Cutters prices in 2023 – a treasure trove of information for anyone seeking to refine their look without burning a hole in their pocket.
Cost Cutters Prices In 2023
Haircuts
| Service | Average Price |
| --- | --- |
| Adult Haircut | $19 |
| Kids Haircut (12 & Under) | $15 |
Experience an expertly styled adult haircut, transforming your look and enhancing your personality. But the magic doesn't stop with the adults; it also extends to your little ones.
Kids under 12 can enjoy a haircut designed specifically for them, catering to their unique hair type and style preferences.
Color & Perm
| Service | Average Price |
| --- | --- |
| Color | $55 & Above |
| Foil Highlights | $75 & Above |
| Cap Highlights | $55 & Above |
| Perm (Short Hair) | $70 & Above |
| Perm (Medium Hair) | $80 & Above |
| Perm (Long Hair) | $90 & Above |
| Spiral/Specialty Wrap | $105 & Above |
| Relaxers/Retouch | $55 & Above |
Immerse yourself in a vibrant spectrum of color services, from refreshing full-color treatments to intricate foil or cap highlights that lend your hair a dazzling depth and complexity.
The mastery extends to perming, offering various solutions to add bouncy curls or gentle waves to any hair length.
Cost Cutters' exclusive Spiral/Specialty Wrap service gives your curls a new dimension, while their Relaxers/Retouch services ensure your hair remains resilient and radiates health.
At Cost Cutters, they go beyond just a hair service. They facilitate a transformative experience that leaves you looking spectacular, feeling confident, and ready to captivate the world.
Styling & Finishing
| Service | Average Price |
| --- | --- |
| Shampoo & Condition (w/haircut) | $25 & Above |
| Shampoo & Style Finish (w/haircut) | $32 & Above |
| Shampoo & Style Finish | $17 & Above |
| Deep Conditioning | $14 & Above |
| Beard Trim | $7 & Above |
| Bang Trim | $7 & Above |
| Updo | $45 & Above |
Start off with a shampoo and condition, an integral prelude to any haircut that ensures clean, nourished locks, ready for a transformation.
Pair your haircut with a stylish finish, a flourish that leaves you turning heads. You can also opt for a standalone shampoo and style finish to revitalize your existing cut.
The deep conditioning service works wonders for hair-craving hydration, infusing your strands with the necessary nutrients.
Stepping away from the traditional, Cost Cutters also extends its expert touch to beard trims, keeping your facial hair groomed to perfection. Need a quick fix?
The bang trim service maintains your fringe, keeping it looking chic. Finally, for special occasions, explore the elegance of an updo, a timeless hairstyle that adds a dash of sophistication.
Waxing
| Service | Average Price |
| --- | --- |
| Eyebrows, Lips, Or Chin | $11 & Above |
| Facial | $11 & Above |
Cast the spotlight on your eyes with a precision eyebrow wax, or achieve a sleek, clean look with our lip and chin services.
Go a step further with our facial waxing service, offering a comprehensive approach to unmasking your skin's true glow.
Each treatment is carefully executed by seasoned professionals prioritizing your comfort and satisfaction.
Products Sold By Cost Cutters Salon
At Cost Cutters, the journey to lustrous hair doesn't end with exceptional salon services. They house a remarkable selection of elite haircare products catering to diverse hair needs and styles.
Whether you prefer the invigorating offerings from American Crew, the innovative solutions by Paul Mitchell, or the transformative formulas of It's a 10; there's a perfect fit for you.
With Redken's trend-setting styling aids and Biolage's nature-inspired treatments, you can embrace your hair's true potential.
Discover the allure of Sexy Hair, the sophisticated grooming essentials from MITCH, or the high-performance solutions by Total Results.
There's also the design line's exclusive range, the organic delights from Blossom Pure Haircare, or Kenra's luxury line-up. But it doesn't stop there.
From hairsprays for that perfect hold, heat protectant sprays for damage-free styling, texturizing creams for enhanced volume, and gels for supreme control to curl care products for those enviable waves and coils, Cost Cutters helps you embrace the art of hairstyling right at home.
Elevate your daily hair regimen with Cost Cutters, your trusted ally in beauty and style.
Cost Cutters Hours Of Operation
Cost Cutters's dedication to beauty and style knows no bounds, reflected impeccably in their convenient operation hours.
Aligned to the rhythm of your life, they offer services from early morning to late evening. No matter how packed your schedule, you can carve out some 'me time' at Cost Cutters.
Be it an early start to weekdays from 9:00 am or a graceful slide into weekends starting from 10:00 am, their doors are wide open for you.
While weekdays offer an extensive window from 9:00 am to 8:00 pm, allowing you to fit in your pre- or post-work appointments, weekends aren't left behind.
With Saturday operations from 9:00 am to 6:00 pm and Sunday from 10:00 am to 6:00 pm, your weekend hair pampering is handled.
Please note, however, that specific operating hours may vary slightly by location. Below is a general guide to their hours:
| Operating Days | Operating Hours |
| --- | --- |
| Monday | 9:00 am – 8:00 pm |
| Tuesday | 9:00 am – 8:00 pm |
| Wednesday | 9:00 am – 8:00 pm |
| Thursday | 9:00 am – 8:00 pm |
| Friday | 9:00 am – 8:00 pm |
| Saturday | 9:00 am – 6:00 pm |
| Sunday | 10:00 am – 6:00 pm |
Cost Cutters is committed to working around your schedule, making it much easier to keep your hair stunning daily.
Gift Cards By Cost Cutters
Gifting takes on a stylish note with Cost Cutters' delightful Gift Cards. A true blessing for your loved ones, these cards unfurl a world of choices, enabling the recipients to luxuriate in an array of salon services or take their pick from coveted haircare products.
These valuable tokens of affection are redeemable at nearly 700 participating salons, embracing flexibility and convenience.
Their digital eGift Card option is even more thrilling and ideal for the tech-savvy individual. With this, not only can you schedule a future delivery, but you can also personalize your gift with a special audio message or photo.
Sent instantly online, these eGifts are redeemable at participating USA salons, ensuring geographical boundaries don't curtail your gifting spirit.
As a testament to their commitment to seamless service, generating a Cost Cutters gift card redirects you to the Regis website, their parent company. Add your and the receiver's details, and you are set. A world of beauty is just a gift card away!
History Of Cost Cutters
Imbued with a relentless drive to transform the hair industry, Joe Francis laid the foundation for Cost Cutters in the dynamic era of the 1970s.
What began as Barbers Hairstyling for Men Salon rapidly incorporated services for women, broadening its horizon and appeal. A mere five years later, the inception of the first Cost Cutters salon marked a key milestone in their journey.
Initially cradled as a family-owned entity, Cost Cutters sprouted robustly in Minnesota, with an impressive 12 salons unfurling in its debut year.
This growth narrative spiraled into the hundreds over time, culminating in over 800 distinguished salons dotting the United States, with a significant presence in the Midwest.
In its ongoing evolution, Cost Cutters gracefully merged into the esteemed Regis brand portfolio, sharing a proud lineage with acclaimed names like SuperCuts.
Even amidst this expansive growth, it anchors its roots in the Twin Cities of Minnesota, upholding its founding ethos.
Infusing affordability with high-quality salon services remains the central mission of Cost Cutters. A testament to this commitment is their sprawling network of nearly 700 salons across 37 states, facilitating easy access for customers.
Each salon unfurls a myriad of professional products to enhance and maintain the vivacity of fresh cuts and radiant colors.
From men's and women's haircuts to hair color services, conditioning treatments, and special event styling, Cost Cutters offers a comprehensive suite of hair services at competitive prices.
Their professional stylists infuse expertise and personalization in each service, helping customers find hairstyles that harmoniously blend into their lifestyle, whether quick trims or transformative makeovers.
This dedication to customer satisfaction carves out Cost Cutters' unique niche in the ever-evolving salon industry.
Final Words
Reflecting on the landscape of affordable salon services, the unparalleled value proposition of Cost Cutters becomes increasingly clear.
By astutely balancing premium salon experiences with accessible pricing, they redefine what it means to look great without breaking the bank.
The cornerstone of this equilibrium is undoubtedly the Cost Cutters prices, calibrated with an understanding of diverse customer needs and budget constraints.
Rooted in decades of industry expertise, they offer a wide range of services, from quick trims to transformative color treatments, all priced affordably.
This blend of quality and affordability has propelled Cost Cutters to the forefront of the salon industry. It continues to cement its reputation as a go-to salon choice for customers nationwide.
As you navigate the path to the perfect hairstyle or treatment, Cost Cutters's value proposition remains a compelling and cost-effective option.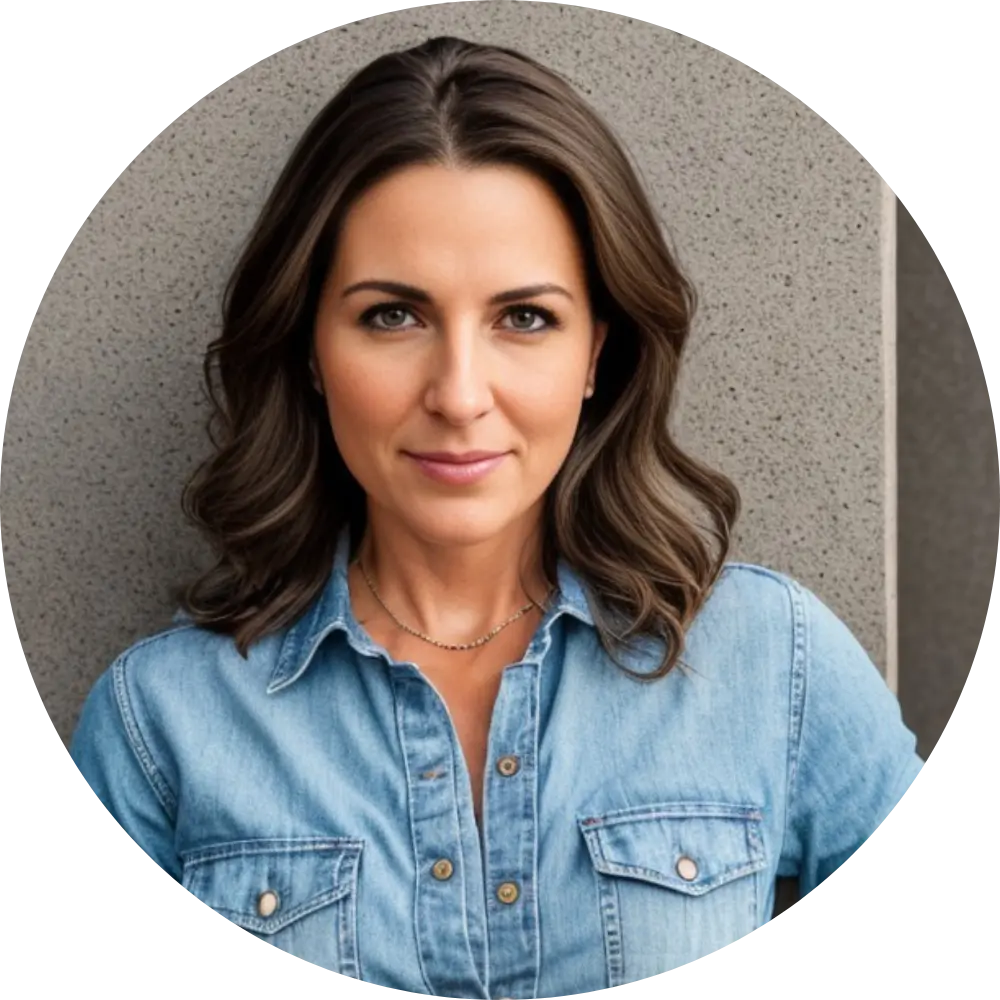 I'm Anna Peterson, creator of Salon Route. Equipped with a Cosmetology License and a degree in Beauty & Wellness from the Aveda Institute, I've honed my skills at renowned brands such as Sephora, MAC, and RMS Beauty. With over a decade of experience, my expertise spans nails, hair, skin, and wellness, which I've passionately infused into Salon Route. I'm dedicated to providing an all-inclusive platform for beauty and wellness services, resources, and products. I believe in accentuating individual beauty and promoting well-being through holistic methods. Continuously innovating, I ensure Salon Route remains at the cutting edge of beauty and wellness trends.