Finding the perfect blend of affordability and style is no easy task when it comes to choosing a barbershop.
Enter Floyd's Barbershop, a unique establishment that breaks away from traditional norms with its edgy and unconventional hairstyles.
Catering to the modern, fashion-forward clientele, Floyd's Barbershop provides high-end services and expertise at an affordable price range.
With our meticulously researched pricing table, we aim to provide you with the most accurate and up-to-date information to help you make an informed decision about your next visit.
Our team of experts has delved deep into the world of Floyd's Barbershop, exploring its wide range of services, including haircuts, color treatments, shaves, and waxing.
The friendly staff and distinctive atmosphere at Floyd's Barbershop ensure a satisfying experience, whether you're seeking a fresh new look or maintaining your current style.
The salon's flexible scheduling options accommodate even the busiest of lifestyles, ensuring that looking good has never been more convenient.
Navigating the intricacies of today's salon offerings can be daunting, but with our comprehensive guide on Floyd's Barbershop prices in 2023, you'll be armed with the knowledge to make confident choices about your grooming needs.
Floyd's Barbershop Prices In 2023
Hair
| Services | Average Price |
| --- | --- |
| Shampoo | $5 |
| Bang Trim | $13 |
| Kids Cut | $24 |
| Kid's Long Cut | $25 |
| Buzz Cut | $27 |
| Floyd's Cut | $30 |
| Skin Fade | $35 |
| Mid-Length Cut | $39 |
| Long Layer Cut | $45 |
| Full Service Cut | $66 |
Starting with a rejuvenating shampoo, the stylists cleanse your hair, preparing it for the perfect cut. If you're seeking a quick touch-up, consider the bang trim, which effortlessly freshens up your look.
For the younger clientele, Floyd's offers both Kids Cut and Kid's Long Cut, ensuring that your little ones receive a stylish and age-appropriate haircut.
Adults can choose from several haircut options, including the ever-popular buzz cut, a low-maintenance style that remains a classic choice.
For something more distinctive, opt for the signature Floyd's Cut, which showcases the stylist's unique skills and creativity.
The skin fades, a modern and edgy look, is another popular option that adds a touch of sophistication to your appearance.
For those with longer locks, the mid-length cut and long-layer cut to provide the perfect balance of style and manageability.
And if you're seeking the ultimate salon experience, indulge in the full-service cut, where the expert stylists take care of every detail, from shampoo to styling, ensuring you leave with a fresh and flawless look.
Shaving
| Services | Average Price |
| --- | --- |
| Basic Beard Trim | $8 |
| Beard Trim- Trimmers | $8 |
| Beard Trim | $8 |
| Neck Clean Up | $11 |
| Beard Trim- Electric Razor | $12 |
| Line Up | $14 |
| Express Shave | $19 |
| Beard Trim- Straight Razor | $18 |
| Detailed Beard Trim | $18 |
| Design Work | $16 |
| Classic Shave | $40 |
| Head Shave | $40 |
If you're in need of a quick touch-up, opt for a basic beard trim or a beard trim with trimmers, both of which are designed to neaten your facial hair with minimal fuss.
For a more comprehensive service, the neck clean-up and line-up options provide a polished look that complements your haircut, boosting your confidence and enhancing your style.
The express shave offers a quick yet satisfying shaving experience, perfect for those on the go. For a more traditional approach, the beard trim with a straight razor ensures an impeccably smooth finish, while the detailed beard trim caters to those who prefer a more sculpted appearance.
At Floyd's Barbershop, creativity meets precision in their design work service, where skilled barbers craft unique patterns and styles to suit your personality.
For a truly indulgent experience, the classic shave and head shave options provide an unparalleled level of luxury and comfort, leaving you feeling refreshed and revitalized.
Waxing
| Services | Average Price |
| --- | --- |
| Chin Wax | $10 |
| Lip Wax | $10 |
| Ear Wax | $12 |
| Nose Wax | $12 |
| Brow Wax | $15 |
| Wax Pkg Total of 3 Services | $30 |
For facial waxing, Floyd's Barbershop offers a range of targeted services, including chin and lip waxing. These treatments help you maintain a polished appearance by removing unwanted hair quickly and efficiently.
The ear and nose waxing services provide a discreet yet essential grooming solution, leaving you feeling refreshed and confident.
To enhance your facial features, consider the brow wax service. The skilled professionals at Floyd's Barbershop shape and define your eyebrows, framing your face and complementing your overall look.
For those seeking multiple waxing services, the salon provides a convenient Wax Package, which includes a total of three services at an attractive price point.
Coloring
| Services | Average Price |
| --- | --- |
| 15 Min Color Consultation | $0 |
| 1 Scoop Extra Bleach | $15 |
| 1oz Extra Color | $15 |
| Employee Bond Treatment | $10 |
| Extra Bond Treatment | $10 |
| Bond Treatment | $30 |
| Toner | $30 |
| Men's Gray Coverage | $35 |
| Men's Gray Blending Color | $35 |
| Men's Gray Blending Combo | $45 |
| Tailored Color | $45 |
| Gloss | $40 |
| Color Remover | $55 |
| Single Process | $65 |
| Highlight- Per Foil | $10 |
| Balayage- Face Framing | $95 |
| Balayage- Partial | $120 |
| All Over Bleach | $70 |
| Highlight- Partial Single | $110 |
| Highlight- Full Single | $140 |
| Highlight- Partial & All Over | $150 |
| Balayage- Full Single | $150 |
| Highlight- Full & All Over | $185 |
| Balayage- Full & All Over | $195 |
The coloring journey at Floyd's Barbershop begins with a complimentary 15-minute color consultation, where you can discuss your vision with a skilled stylist, ensuring that your expectations are understood and met.
The salon offers various color treatments, including extra bleach, extra color, and bond treatments, enabling you to customize the process to suit your unique needs.
For men seeking a discreet way to blend away gray hair, Floyd's Barbershop provides gray blending for both beard and hair, as well as a combo service for a more comprehensive solution.
Toner, gloss, and tailored color services are available to enhance your hair's natural beauty, leaving it vibrant and healthy-looking.
A single-process color service is perfect for those seeking a complete color transformation, while the color remover option allows you to start fresh with a clean canvas.
Highlights at Floyd's Barbershop come in various styles, including per foil, partial single, full single, and combined with all-over color, allowing you to add dimension and depth to your look.
For a more natural, sun-kissed appearance, consider the balayage services, available in face-framing, full single, partial, and combined with all-over color options.
The all-over bleach service provides a bold and dramatic change, perfect for those seeking a striking new look.
Products Sold By Floyd's Barbershop
Floyd's Barbershop offers a carefully curated selection of its own brand products to complement its exceptional services.
These high-quality products are designed to meet your hair care and styling needs, ensuring that you can maintain your salon-fresh look at home.
Starting with the essentials, Floyd's offers their classic shampoo and conditioner, available in both regular and liter sizes.
These foundational products cleanse and nourish your hair, providing a healthy base for any style. For a refreshing and revitalizing experience, consider the Revive hair and body wash, also available in a liter size.
This multi-purpose product cleanses and rejuvenates both hair and skin, saving you time and space in your shower.
To further enhance your hair's health and manageability, Floyd's provides the refresh leave-in conditioner in standard and liter sizes.
This lightweight formula detangles and hydrates your hair, making it a versatile addition to your hair care routine.
When it comes to styling, Floyd's Barbershop offers a comprehensive range of products to suit various hair types and desired finishes.
The molding paste, styling cream, grip cream, texture powder, and matte cream cater to different preferences, allowing you to achieve the perfect hold and texture for your style.
For a classic, polished look, choose between the firm hold pomade and the classic hold pomade, both designed to provide lasting control and shine.
Floyd's Barbershop also offers a unique line of CBD-infused products: the RAD.I.CLE CBD nourishes conditioner, restore shampoo, and stimulate therapy.
These innovative formulas are designed to promote hair and scalp health, providing additional nourishment and rejuvenation.
History Of Floyd's Barbershop
The story of Floyd's Barbershop began when three visionary brothers, Bill, Rob, and Paul O'Brien, identified the need for a better haircut experience.
They were inspired by a variety of salons, such as TGF, Phenix, Dominican, Carlton & many others but wanted to create something unique that combined the best aspects of each.
Bill craved a fantastic experience, Rob sought convenience, and Paul desired expert skills without the pretentiousness of a high-end salon.
At the time, the available options were limited to traditional barbershops or costly salons, which didn't satisfy their requirements.
Determined to revolutionize the industry, the O'Brien brothers pioneered the modern-day barbershop concept.
Their vision was to create a unique space that combined expert cuts, an amplified experience, and a welcoming atmosphere.
They sought to make caring about one's appearance cool and establish a comfortable and confident environment for their clients.
In 2001, the first Floyd's 99 Barbershop opened its doors in downtown Denver. They assembled a talented team of stylists and barbers who offered a full range of services for both men and women.
Their mission was to introduce fresh styles and on-trend cuts while maintaining an old-school approach to client service. The focus was on ensuring a memorable experience for each client who walked through their doors.
The O'Brien brothers' passion for exceptional service and experience profoundly influenced the development of Floyd's Barbershop and its staff.
Over the past 20 years, their innovative concept has grown from a single location to over 120 shops nationwide. Remarkably, Floyd's has remained a family-owned business throughout its expansion.
At the heart of Floyd's Barbershop's success are the core beliefs that have guided the O'Brien brothers since the beginning: valuing experience, prioritizing convenience, and rejecting snobbish attitudes towards expertise.
By staying true to these principles, Floyd's Barbershop has become a trailblazer in the industry, offering an unparalleled hair care experience that has resonated with clients across the country.
Final Words
Floyd's Barbershop has successfully redefined the hair care experience by combining affordability, convenience, and top-notch expertise.
Their pricing structure reflects a commitment to providing exceptional services to clients without breaking the bank.
A visit to Floyd's Barbershop offers a unique atmosphere that blends the best aspects of traditional barbershops and high-end salons.
With an extensive range of services, from haircuts to coloring, shaving, and waxing, they cater to the diverse needs of both men and women.
As you consider Floyd's Barbershop Prices 2023, it's essential to recognize the value they deliver through their skilled staff, innovative approach, and unwavering dedication to customer satisfaction.
In today's fast-paced world, finding a reliable, comfortable, and affordable place to maintain your appearance is crucial.
Floyd's Barbershop has proven itself as a leader in the industry, offering clients a one-of-a-kind experience that makes them feel confident and stylish every time they walk out the door.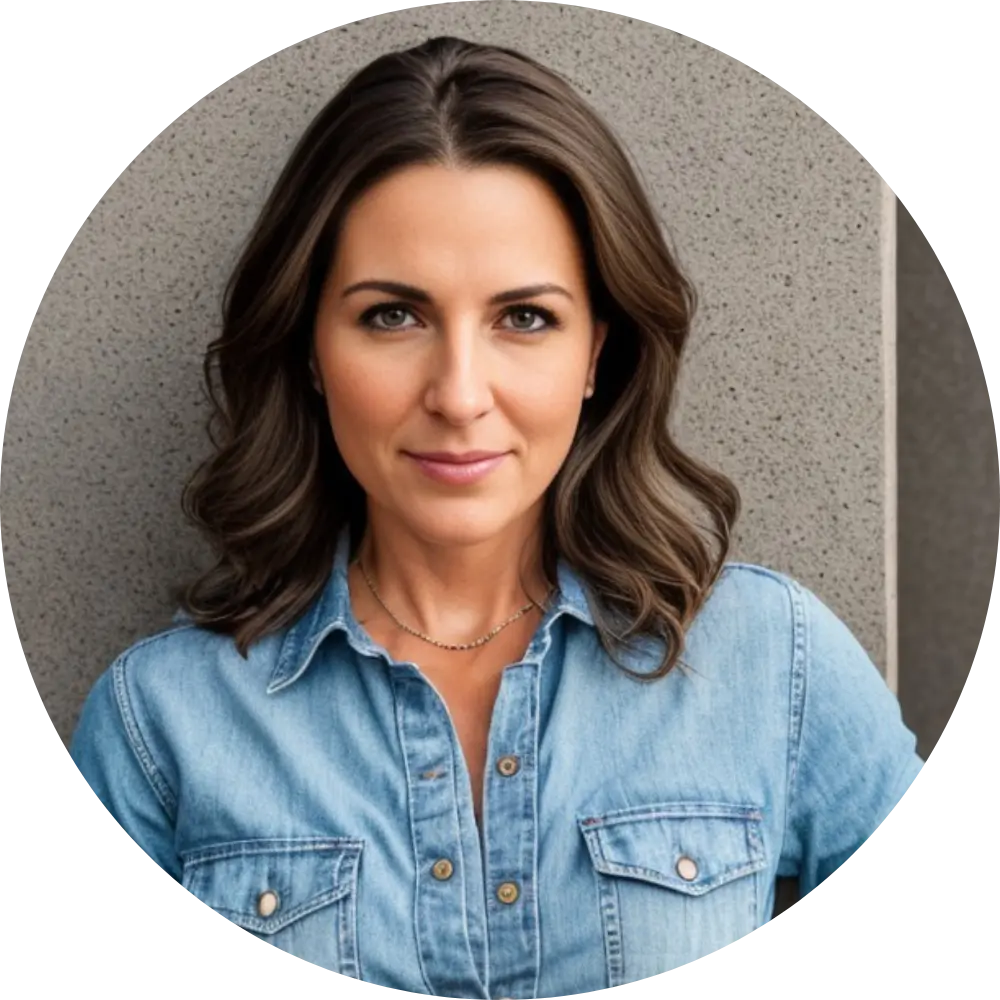 I'm Anna Peterson, creator of Salon Route. Equipped with a Cosmetology License and a degree in Beauty & Wellness from the Aveda Institute, I've honed my skills at renowned brands such as Sephora, MAC, and RMS Beauty. With over a decade of experience, my expertise spans nails, hair, skin, and wellness, which I've passionately infused into Salon Route. I'm dedicated to providing an all-inclusive platform for beauty and wellness services, resources, and products. I believe in accentuating individual beauty and promoting well-being through holistic methods. Continuously innovating, I ensure Salon Route remains at the cutting edge of beauty and wellness trends.